In a few days 2020 will be over and the time has come to present the albums that made the cut for each and every one of us and of course the list of the 20 top albums of 2020 according to Progrocks.gr, a moment that we ourselves have been waiting for impatiently. The situation with the covid-19 pandemic has been hard for all of us, but at least we had the chance to listen to much more music, and be more optimistic under these difficult conditions. 
Just like 2019, 2018, 2017, 2016, 2015 and 2014, the whole process turned out to be extremely interesting. Apart from the value of the lists (whichever it may be) and the sorting of albums from most to least favourite, their importance, for all it's worth, lies in the numerous different albums chosen, regardless of their ranking. Here you can find 102 listening suggestions, which are not limited to prog, but come largely from the undreground music scene of various genres.
This year there was no derby, and the best album of the year according to our editors came from an artist who amazed us with her first solo album.
Let the countdown begin…
---
20. Haken – Virus
Virus continues from where Vector had ended and as we expected, these are essentially albums with great conceptual and musical relevance. Even though the recipe is quite similar with small variations in detail, I think this time the British were overall more successful. The heaviness in many of the riffs remains, but at the same time there is more variety and its duration and the absence of a fully instrumental song shows details that the band distinguished and corrected. Haken continue their quality album series with a record that may replace The Mountain and Affinity as a listening preference, while there is no significant compositional weakness. An excellent album by a great thinking group of musicians, a reference point for modern progressive metal.
– Tasos Poimenidis
–. Guillaume Perret – A Certain Trip
This is heavy, multidiverse music. In essence, it's a seamless, ever-going exploration of an abundance of musical styles ranging from electronic music, to pop, to jazz, to Middle Eastern, you name it. To put the record into perspective, it appears to be in the Bugge Wesseltoft, Donny McCaslin, Now vs. Now spectrum. The band is in top form and progresses throughout the album as a single vessel, displaying high competence, intricate interlocking grooves, clear, thought-out arrangements and improvisation skills that serve the music, while the production is great. But Guillaume Perret is the real deal here. The guy is a master saxophonist and the way he employs his effects is pure genius – just listen to the opener to acquire a taste. His music is transcendent, to say the least. This is the future that the term Future Jazz referred to in the late 90s, and it's here. It's been here all along.
– Vangelis Christodoulou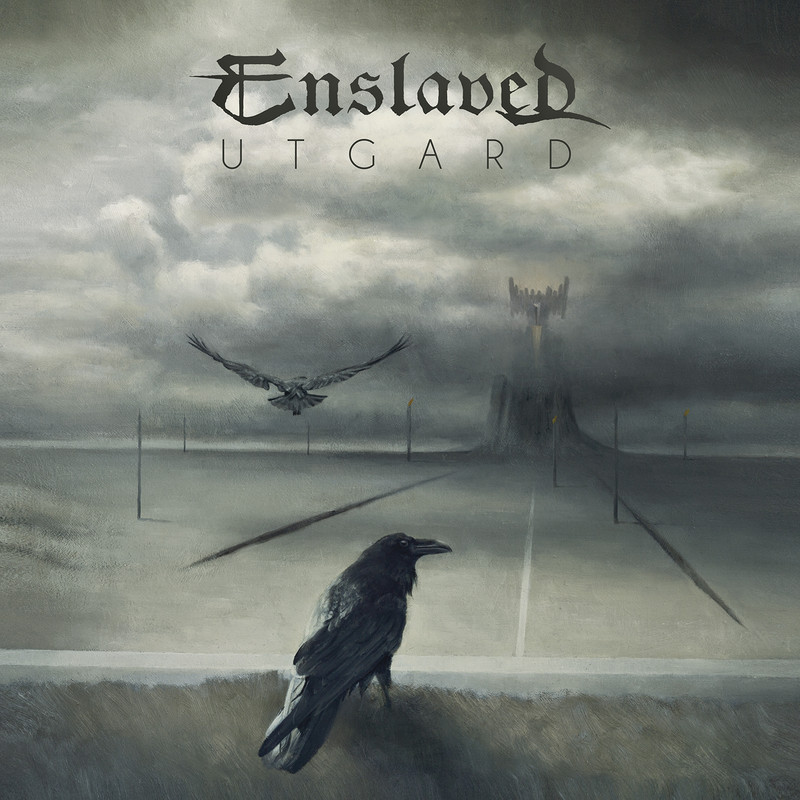 I think that the compositional ease of the Norwegians between pagan, viking, black metal, and prog rock is unprecedented. And if they still seem to have settled into a style (100% their own), it is the small new touches that are scattered and the – once again – excellent songwriting that will impress the listener. Ivar Bjørnson seems tireless and is once again the indestructible machine for the production of compositions to which his precious and valuable companions give flesh and blood. Amazing lead and rhythm guitars, elaborate rhythm section and instrumentations are exactly in the ideal spot and the result is an album with a black metal soul and an unquestionable progressive aura. Enslaved are the undisputed leaders of the extreme prog sound and their consistency can only be compared to a metal band from a different music planet. Their name? Fates Warning.
– Tasos Poimenidis
–. Ak'chamel, The Giver of Illness – The Totemist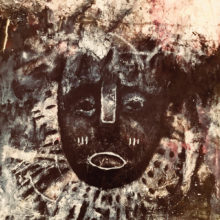 Before the virus spread all over the world, some mysterious figures with human souls but not human bodies, roam wearing masks in an empty hinterland. Their movements are accompanied by sad narratives from the lives of those who are drowning in pain in their daily lives. Narratives that flow and are captured in a shocking way, releasing mystical lyricism and pulling the listener's imagination to the limit. Psychedelic occult shapes unfold through creepy rituals that act as bridges between the American folk rock legacy and oriental scales and motifs. The noises melt into the melodies with the conversation of mystical vocals, resembling chants, guitar, synthesizer, violin, accordion, sitar, flute, hand drums and various other percussions, to build a dusty, trembling atmosphere. Throughout this journey, primitive instincts emerge, redemptively delivering a socio-political manifesto for the people of the Fourth World.
– Panagiotis Stathopoulos
18. Pain of Salvation – Panther
In Accelarator and Keen to a Fault the electronic sound is grafted with their well-known aggressive tone, while in Restless Boy the a la Air / Daft Punk vocals coexist with rapping style. The album's title track has strong Linkin Park influences, while Unfuture and Species continue in the style of the two Road Salt albums. In the beautiful Wait the keys' repetitive rhythm brings to mind the composition style of The Perfect Element era. Icon continues the tradition of songs that close their albums: dramatic and heartbreaking at the same time.
The emotional weight of In the Passing Light of Day seems to have worked purifyingly for Daniel Gildenlöw. Panther seems like a point of redefinition for the band, but at the same time it also manages to carry all the experiences during their long career.
– Petros Papadogiannis
17. Derek Sherinian – The Phoenix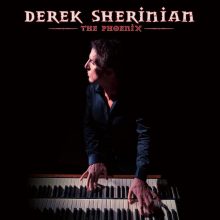 Anyone who invests in The Phoenix will discover a brilliant album that requires a few more spins to reward richly, and will find moments that curve space-time. He/she will also discover that the album is not just one of the best releases of the year, but also one of the best guitar albums of 2020, in which the talent of each guitarist (and musician in general) "breathes" independently.
While listening to the album I wondered if one would be able to listen to it and surrender to its colors, without relating to the musicians involved (and their own history). Anyway, if you seek pure musicality in these difficult times, this is the right album for you.
– Dimitris Anastasiadis
16. Tom Misch & Yussef Dayes – What Kinda Music
One of the most exciting collaborations of the past year is that between singer / music producer Tom Misch and drummer / producer Yussef Dayes, who released this killer album that redefines jazz-funk, respecting its influences. The polished production and the bright sound of Misch are overturned by Dayes's nostalgia, creating an explosive union that fits psychedelia with the decisive drum sound and the coloring phrases by the keys.
The album goes beyond categorizations, since it uses hip hop as a vehicle for its compositions and then colorful and lively pop, always having jazz in the background. A new wave of jazz has sprung up some years ago from Britain that absorbs elements from everywhere and uses them to its advantage, and ours.
– Giorgos Zoukas
15. Black Crown Initiate – Violent Portraits of Doomed Escape
Component 1: double vocals, clean and brutal, with the noticeable difference that the clean vocals are better than in most other bands. Component 2: successful atmosphere changes with the great example of Invitation, and the excellent – probably the best song of the album –Holy Silence, a composition that would make Åkerfeldt proud. Component 3: sharp and heavy riffs that construct the album. This is perhaps the strongest point of Black Crown Initiate.
With Violent Portraits of Doomed Escape, Black Crown Initiate make a big statement that they've come to stay, and this statement translates into the most remarkable extreme progressive album, and one of the most interesting so far this year. This is an album that makes all those of us who miss the death prog of Opeth happy.
– Meletis Doulgeroglou
14. Zopp – Zopp
The Canterbury sound with its peculiarities and its phlegmatic idiosyncrasy is even to this day an inexhaustible source with deep roots in the past and, fortunately, with its gaze towards the future. Applying and adapting it to modern forms is paramount and it is deemed as successful so far and this is what the fans of the genre desire. Stevenson seems to possess the tools, the enthusiasm and the zeal and its musical DNA bears the school we speak of. It is a remarkable album and one of the best of 2020 up to now. If we must point out some songs, then V and Being and Time are probably the summits. My view is that multiple listens will result in getting under the skin of the average prog rock fan and it will be revisited time and time again for further listens, appreciation and love. We look forward to just as good releases of similar mindset and sensibility from Ryan and his bandmates.
– Giannis Zavradinos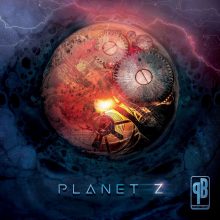 The album is somehow different from the band's previous work X-Mas Death Jazz, and somehow not. There are death metal growls this time, but again it's an insane performance of avant-garde, metal, and jazz fusion style with Zappaesque elements. The album offers an ambitious material filled with nasty fusion riffs and saxophone passages. With the addition of guest drummers, Marco Minnemann, Vorgil Donati, Gergo Borlai, Morgan Ågren, Hannes Grossmann, and Andy Lind, there is a bit of a new angle in some of the songs. The musicianship is simply on another plane of existence. The tone is hard for a lot of people to get into, but if you're familiar with a good array of contemporary classical, metal, and jazz, this will prove a fun album to listen to. Jan Zehrfeld's idea of recording songs by different composers by different lineups, and trying to create an homogeneous album worked just perfectly. Planet Z's material is tight, complex and impeccably played instrumental music. Professional music school.
– Goran Petrić
13. Tigran Hamasyan – The Call Within
Hamasyan's new album is a return to the spirit of Red Hail (2009) and Mockroot (2015), in other words to the more avant-prog creative side of the supertalented Armenian pianist. The well-known jazz fusion and Armenian folk ingredients are ever present here as well, as is the introspective, complex, mysterious, energetic character, i.e. Hamasyan's signature, with emphasis once again on the rhythm section. In this context, the new element added for the first time in Hamasyan's music is djent, most typically in Vortex, where Tosin Abasi (Animals as Leaders).
Musically, The Call Within is undoubtedly one of the most impressive albums of the year, probably the best album in Tigran Hamasyan's career so far, which also leaves an expectation of trying different orchestrations in the future, potentially towards more rock or even metal pattern.
– Dimitris Kaltsas
12. Lunatic Soul – Through Shaded Woοds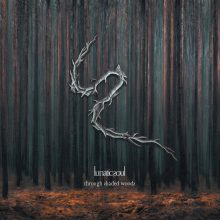 When it comes to Lunatic Soul and Mariusz Duda, the result is not only interesting but also evocative. The story of life and death he wants to say in the span of 8 albums makes for a more active listening of the records rather than the passive, "something to play in the background" listening of a record. Through Shaded Woods is the 7th album of Lunatic soul in the 8 album story that Duda planned to narrate.
what always elevated these compositions by Duda is the effortless flow from one facet to the other. The 28-minute epic Transition II by itself could make this release worthy of purchase. The normal version finishes with the feeling of something missing which is then delivered in the deluxe version.
– Lefteris Statharas
Hammerø expresses his / our generation and our troubled times, offering a musical canvas (Lerret), in which alternative rock, Scandinavian folk, progressive rock without retro illusions, and rough touches of wonderful pop melodies coexist harmoniously. Drømte du var her has a seemingly simple structure, under which a jazz / fusion experimentation boils, in the instrumental L'Imperatrise, Arild's acoustic guitar fills our sonic and imaginary space, I Natt is an introverted, psychedelic, almost pagan ballad, Sekken is at the same time an underground and ethereal bluesy song, with a political meaning.
In general, the lyrics in Lerret express this unbridled passion of Arild's music. Where positivity struggles with frustration in an uncertain existential game. Who will be the winner? Nobody knows. In any case, it is definitely worth playing.
– Nikos Filippaios
10. The Ocean Collective – Phanerozoic II: Mesozoic | Cenozoic
With the theme continuing to draw inspiration from geology, the second part of Phanerozoic  unveils a further evolution of the Ocean phenomenon. As geological ages change, so do the moods and speeds. The element that impresses once again is the quality of all compositions and the band's unstoppable evolutionary course, knowing how capable they are of creating great albums. The change in the atmospheric direction of Phanerozoic II is also an element that takes its flow to the next level. From the impressive Jurassic | Cretaceous to Pleistocene the "geological distance" is a few tens of millions of years, and from Precambrian to Phanerozoic I-II a decade or so; The Ocean manage to present a consistent continuum with the know-how of a band that seems determined not to stop surprising.
– Panos Papazoglou
09. Psychotic Waltz – The God Shaped Void
Psychotic Waltz returned to continue their ambitious efforts that, then in the underground scene, but at the same time to escape these levels, taking advantage of the new forms of communicating their music.
When the shocking references to the magic of Into the Everflow meet the directeness of Bleeding, the new era of the great Psychotic Waltz opens up new paths that converge (or diverge…) on the amazing cover. The excellent production highlights the compositions and balances the multidimensional sound. In conclusion, a return that justifies the reunion, with the prospect to become a milestone album and an equal continuity of the four fisrt.
– Panos Papazoglou
08. Ulcerate – Stare Into Death and Be Still
This is the sixth release of the New Zealanders Ulcerate, which shows that their unorthodox death metal has many listeners out there. The Gorguts influence is present, as is the super-technical drumming, the labyrinthine rhythmic guitar parts maintain their mid tempo style, and the thick bass sound fills the gaps, making a perfectly compact sound. The music in Stare Into Death and Be Still is based on disharmony, complex parts, alternating rhythms and a stifling atmosphere, while it is impressive how they manage to sound so progressive without having any progressive element in their music. All of this is evident in tracks such as Visceral Ends, Exhale the Ash, the title track and the INCREDIBLE Dissolved Orders. Stare Into Death and Be Still is a monumental record for death metal and an album that every listener who likes progressive music should listen to.
– Giannis Voulgaris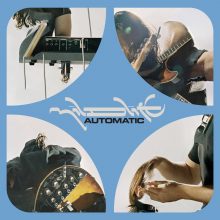 The flawless mix of funk mood, synths that draw their melody from the krautrock scene, and the surgical jazz playing at every step, are enough to impress. But beyond that, Mildlife compose really nice songs. And ultimately that's what's most significant. In Automatic, they do not follow the path of impressing with new elements, but essentially make a kind of introspection on what they created in Phase, and once again prove they can compose very remarkable songs.
With Automatic succeeding in all the areas you expect to matter on such a record, it's natural to ask whether they have outdone themselves. And you can easily say that they have released an equally great album, because they had already achieved perfection. Time and especially the twofold of choices and circumstances will offer them what they deserve and it's called global recognition. Automatic is Random Access Memories of rock music, if you ask me today.
– Alexandros Topintzis
06. Once and Future Band – Deleted Scenes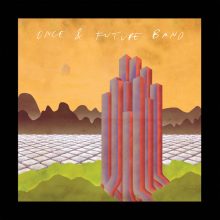 After multiple spins, Deleted Scenes resembles a rainbow of sweet timbres. With so much study and reference to great bands and composers of the past, the result impresses and pleasantly surprises. At a time when progressive rock has been identified with long epics, demonstrations of technique, pompous passages, and dramatized concepts, Once and Future Band tell us that all these characteristics are not obligatory for this genre. Their direction contains all prog qualities, but none of the exaggerations. It covers many gaps in the puzzle of this genre, which needs extensions like these in order to increase its audience. Extensions that range beyond the obvious, classic influences of the genre, which seem to be worn out and tiring. We need more bands like Once and Future Band.
– Giannis Zavradinos
05. Jargon – The Fading Thought
Jargon, the creative mind behind Verbal Delirium, has drifted away to a solo path with his first effort coming in the form of The Fading Thought. The characteristic introspective style of Jargon's music acquires a special beauty and weight here, as the creator reveals Giannis Kosmidis (his real name) more than ever in the notes and lyrics of The Fading Thought. The album is dedicated to the memory of his mother and is an exquisitely personal testimony.
The Fading Thought contains everything that Jargon needed to express and could not do so through Verbal Delirium. This explains the variety of styles and moods. A diversity that ultimately proves to be his ally. The result lacks nothing compared to Verbal Delirium's discography, but explores new aspects of Jargon as a composer and musician.
– Kostas Barbas
04. Fates Warning – Long Day Good Night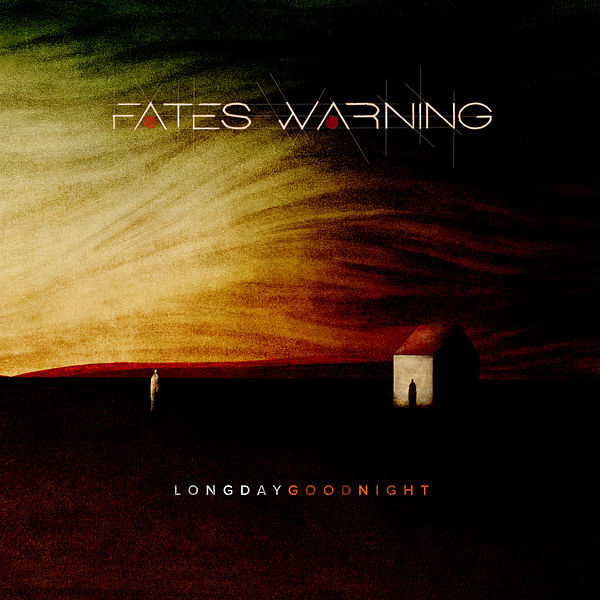 It is certain that various opinions will be heard about this album, as was the case for the band's previous records. But I'm sure as these lines are written that we will all agree on one thing. The aesthetics, art and songwriting on this record fulfill the musical requirements and the artistic weight that an album bearing the Fates Warning logo must have a priori and this in itself is a triumph.
Fates Warning are like that old friend whom you may haven't seen for years, but when the meeting happens not only is there no bitterness, but it always is as if not a day has passed and it will be a matter of some minutes when introspectively you begin to perceive each other's psyche once again. It's that unbreakable bond.
– Tasos Poimenidis
03. Motorpsycho – The All Is One
The All Is One is an album that will enrich any record collection, that of a Motorpsycho fan or someone who listens to the band's music for the first time. Truth is the album offers a complete package that transforms the thirty years of existence of the Norwegians into 85 minutes, but also shows new paths in their creative course. There are more traditional forms in eight compositions, but also experimentation and jazz passages, cinematic and atmospheric direction with pure Norwegian prog know-how in N.O.X. ∞. Motorpsycho continues to impress, evolve, and offers albums that prove the band is at the highest point of creativity. One only has to listen to the The Tower and The Crucible that preceded to realize the magnitude of their influence. A really huge band.
– Panos Papazoglou
02. Arabs in Aspic – Madness and Magic
Madness and Magic: a title that directly refers to Philip Dossick's book about the famous Dutch painter Vincent Van Gogh. Based on the titles of their last two albums, Arabs in Aspic address the issue of insanity and magic seen through the prism of human social evolution. Lyrically, Madness and Magic highlights issues such as childhood innocence, technological determinism and how technology absorbs man from childhood to the end of his life.
This is the second in a row amazing album by Arabs in Aspic, but this one captures even more elegant and up-to-date vintage prog. The Norwegians have deviated from the norm, glancing to other versions of prog rock. Indulge in Madness and Magic. It's an album that balances perfectly between the exciting and the essential.
– Thomas Sarakintsis
01. Hedvig Mollestad – Ekhidna
Half snake, half human, all Hedvig. What a trip this has been! Ekhidna is arguably one of the most intense statements of 2020, both in terms of musicianship and songwriting. There's no more points to be made here, just go for it and play it loud, as it deserves.
– Vangelis Christodoulou
The magnificent instrumentation is the perfect environment for Mollestad's guitar genius to unfold, in a frame that's grander, more epic, more adventurous, more interactive, and certainly more narrative than ever before. Ekhidna is a jazz / heavy / prog orgy that does not follow rules but sets its own, it has its own aesthetic niche, and that's why it's not just an album one may like or love. It is important.
– Dimitris Kaltsas
---
Dimitris Anastasiadis
01. Hedvig Mollestad – Ekhidna
02. Nubya Garcia – Source
03. Irreversible Entanglements – Who Sent You?
04. Arabs in Aspic – Madness and Magic
05. Pat Metheny – From This Place
06. Motorpsycho – The All Is One
07. OVRFWRD – StarStuff
08. Neptunian Maximalism – Éons
09. AC/DC – Power Up
10. Derek Sherinian – The Phoenix
Kostas Barbas
01. Hedvig Mollestad – Ekhidna
02. Jargon – The Fading Thought
03. Arabs in Aspic – Madness and Magic
04. Motorpsycho – The All Is One
05. Once and Future Band – Deleted Scenes
06. John Zorn – Baphomet
07. Arild Hammerø – Lerret
08. Mildlife – Automatic
09. Guillaume Perret – A Certain Trip
10. Pixie Ninja – Colours out of Space
Meletis Doulgeroglou
01. Black Crown Initiate – Violent Portraits of Doomed Escape
02. Hedvig Mollestad – Ekhidna
03. The Reticent – The Oubliette
04. Lunatic Soul – Through Shaded Woοds
05. Orbit Culture – Nija
06. Caligula's Horse – Rise Radiant
07. Fates Warning – Long Day Good Night
08. George Constantine Kratsas – The First Alchemist
09. Intercepting Pattern – The Encounter
10. Trivium – What the Dead Men Say
Nikos Filippaios
01. Liberato – Ultras
02. Tom Misch, Yussef Dayes – What Kinda Music
03. Domus – Lucid Dreaming
04. Islandman – Kaybola
05. Okysho – Kamala's Danz
06. Soft Power – Brink Of Extinction
07. Bon Voyage Organization – La Course
08. Ak'chamel, The Giver of Illness – The Totemist
09. Kruder & Dorfmeister – 1995
10. The Cappuccino Wizards – 1883 Juncture Bound
Paris Gravouniotis
01. Hedvig Mollestad – Ekhidna
02. Arabs in Aspic – Madness and Magic
03. Jargon – The Fading Thought
04. Motorpsycho – The All Is One
05. Once and Future Band – Deleted Scenes
06. Fates Warning – Long Day Good Night
07. Ozric Tentacles – Space For the Earth
08. Mildlife – Automatic
09. Psychotic Waltz – The God-Shaped Void
10. Kings of the Valley – Kings of the Valley
Dimitris Kaltsas
01. Hedvig Mollestad – Ekhidna
02. Arabs in Aspic – Madness and Magic
03. Jargon – The Fading Thought
04. Mildlife – Automatic
05. Arild Hammerø – Lerret
06. Fates Warning – Long Day Good Night
07. Once and Future Band – Deleted Scenes
08. Tigran Hamasyan – The Call Within
09. Guillaume Perret – A Certain Trip
10. Motorpsycho – The All Is One
Vasilis Korolis
01. Ulcerate – Stare Into Death and Be Still
02. Fates Warning – Long Day Good Night
03. Fluisteraars – Bloem
04. Dark Tranquillity – Moment
05. Conception – State of Deception
06. Spectral Lore / Mare Cognitum – Wanderers: Astrology οf the Nine
07. Paysage d'Hiver – Im Wald
08. Ulver – Flowers of Evil
09. Caligula's Horse – Rise Radiant
10. Old Nick – The Night of the Ambush and The Pillage By The Queen Ann Styl'd Furniture, Animated By One Of The Dozen Or So Spells That Thee Eastern Vampyre Has Studied
Christos Minos
01. Oranssi Pazuzu – Mestarin Κynsi
02. Armored Saint – Punching the Sky
03. Pain of Salvation – Panther
04. The Ocean Collective – Phanerozoic II: Mesozoic | Cenozoic
05. Mekong Delta – Tales of a Future Past
06. Ulcerate – Stare Into Death and Be Still
07. Conception – State of Deception
08. Fates Warning – Long Day Good Night
09. Psychotic Waltz – The God-Shaped Void
10. Intercepting Pattern – The Encounter
Eleni Panayiotou
01. Lunatic Soul – Through Shaded Woοds
02. Jargon – The Fading Thought
03. Gazpacho – Fireworker
04. The Pineapple Thief – Versions of the Truth
05. Pain of Salvation – Panther
06. Pure Reason Revolution – Eupnea
07. Airbag – A Day at the Beach
08. Vespero – The Fous Zoas
09. Vultress – Hypnopompia
10. Armed Cloud – Torque
Petros Papadogiannis
01. Motorpsycho – The All Is One
02. Once and Future Band – Deleted Scenes
03. Ulver – Flowers of Evil
04. Sólstafir – Twilight of Codependent Love
05. Fates Warning – Long Day Good Night
06. Arild Hammerø – Lerret
07. Zopp – Zopp
08. Hedvig Mollestad – Ekhidna
09. Pain of Salvation – Panther
10. Hexvessel – Kindred
Panos Papazoglou
01. Psychotic Waltz – The God-Shaped Void
02. The Ocean Collective – Phanerozoic II: Mesozoic | Cenozoic
03. Motorpsycho – The All Is One
04. Fates Warning – Long Day Good Night
05. Hedvig Mollestad – Ekhidna
06. Pure Reason Revolution – Eupnea
07. Vulkan – Technatura
08. Fontaines DC – A Hero's Death
09. Mr. Bungle – The Raging Wrath of Easter Bunny Demo
10. Paradise Lost – Obsidian
Goran Petrić
01. Fates Warning – Long Day Good Night
02. Derek Sherinian – The Phoenix
03. Zopp – Zopp
04. Panzerballett – Planet Z
05. Elds Mark – Elds Mark
06. Ozric Tentacles – Space for the Earth
07. John Petrucci – Terminal Velocity
08. Psychotic Waltz – The God-Shaped Void
09. Haken – Virus
10. Vulkan – Technatura
Tasos Poimenidis
01. Fates Warning – Long Day Good Night
02. Enslaved – Utgard
03. Black Crown Initiate – Violent Portraits of Doomed Escape
04. Haken – Virus
05. Psychotic Waltz – The God Shaped Void
06. Hail Spirit Noir – Eden in Reverse
07. The Ocean Collective – Phanerozoic II: Mesozoic | Cenozoic
08. Motorpsycho – The All Is One
09. Mekong Delta – Tales of a Future Past
10. Oceans of Slumber – Oceans of Slumber
Kostas Rokas
01. Arabs in Aspic – Madness and Magic
02. Samsara Blues Experiment – End of Forever
03. Hedvig Mollestad – Ekhidna
04. Motorpsycho – The All Is One
05. Lonker See – Hamza
06. Wobbler – Dwellers of the Deep
07. Jargon – The Fading Thought
08. Lunatic Soul – Through Shaded Woοds
09. Haken – Virus
10. Slift – Ummon
Thomas Sarakintsis
01. Arabs in Aspic – Madness and Magic
02. Hedvig Mollestad – Ekhidna
03. Panzerballett – Planet Z
04. Pixie Ninja – Colours out of Space
05. Once and Future Band – Deleted Scenes
06. Tigran Hamasyan – The Call Within
07. Jargon – The Fading Thought
08. Spell – Opulent Decay
09. Jaga Jazzist – Pyramid
10. Psychotic Waltz – The God-Shaped Void
Lefteris Statharas
01. Hedvig Mollestad – Ekhidna
02. Zopp – Zopp
03. Arild Hammerø – Lerret
04. Guillaume Perret – A Certain Trip
05. Jargon – The Fading Thought
06. Tigran Hamasyan – The Call Within
07. Arabs in Aspic – Madness and Magic
08. Motorpsycho – The All Is One
09. Lunatic Soul – Through Shaded Woοds
10. The Reticent – The Oubliette
Panagiotis Stathopoulos
01. Ak'chamel, The Giver Of Illness – Totemist
02. Protomartyr – Ultimate Success Story
03. Keeley Forsyth – Debris
04. Polymorphie – Claire Venus
05. Necks – Three
06. Coriky – Coriky
07. Autechre – Sign/Plus
08. Once and Future Band – Deleted Scenes
09. Constantine – In Memory Of A Summer Day
10. Hedvig Mollestad – Ekhidna
Alexandros Topintzis
01. Mildlife – Automatic
02. Ulcerate – Stare Into Death and Be Still
03. Once and Future Band – Deleted Scenes
04. Mammock – Itch
05. Motorpsycho – The All Is One
06. Hedvig Mollestad – Ekhidna
07. Moses Boyd – Dark Matter
08. Trees Speak – Ohms
09. Melt Yourself Down – 100% Yes
10. Jargon – The Fading Thought
Giannis Voulgaris
01. Ulcerate – Stare Into Death and Be Still
02. Hedvig Mollestad – Ekhidna
03. Arabs in Aspic – Madness and Magic
04. Mildlife – Automatic
05. The Ocean Collective – Phanerozoic II: Mesozoic | Cenozoic
06. Psychotic Waltz – The God-Shaped Void
07. Night – High Tide – Distant Sky
08. Derek Sherinian – The Phoenix
09. Fates Warning – Long Day Good Night
10. Jargon – The Fading Thought
Giannis Zavradinos
01. Antoine Fafard & Gavin Harrison – Chemical Reactions
02. Mildlife – Automatic
03. Tigran Hamasyan – The Call Within
04. Once and Future Band – Deleted Scenes
05. Panzerballettt – Planet Z
06. James Dean Bradfield – Even in Exile
07. Enslaved – Utgard
08. Derek Sherinian – Phoenix
09. Soft Power – Brink of Extinction
10. Jaga Jazzist – Pyramid
Giorgos Zoukas
01. Mitsogusto – Far Out
02. Sven Wunder – Wabi Sabi
03. Tom Misch & Yussef Dayes – What Kind Music
04. Group Modular – Time Masters
05. Soulwax – EMS Synthi 100
06. Nightports w/ Betamax – Nightports w/ Betamax
07. Janko Nilovic & The Soul Surfers – Maze Of Sound
08. The Gaslamp Killer – Heart Math
09. Autechre – Sign/Plus
10. Little Barrie & Malcom Catto – Quattermas Seven