In a few days 2022 will be over and the time has come to present the albums that made the cut for each and every one of us and of course the list of the 20 top albums of 2022 according to Progrocks.gr, a moment that we ourselves have been waiting for impatiently.
Just like 2021, 2020, 2019, 2018, 2017, 2016, 2015 and 2014, the whole process turned out to be extremely interesting. Apart from the value of the lists (whichever it may be) and the sorting of albums from most to least favourite, their importance, for all it's worth, lies in the numerous different albums chosen, regardless of their ranking. Here you can find 91 listening suggestions, which are not limited to prog, but come largely from the undreground music scene of various genres.
This year the margins between successive positions in our top-20 were very small, except for the no.1 position, which once again belongs to an artist from Norway who continues to amaze us by following her own creative path.
Let the countdown begin…
---
20. The Mars Volta – The Mars Volta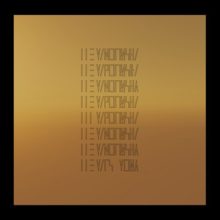 Ten years after the release of their previous record and their split, Τhe Mars Volta are back. As they themselves stated, they are leaving behind the fast-paced, long psychedelic tracks to record "their own version of pop". None of the songs on the record exceeds 4 minutes and their melodies are sweeter, calmer and certainly less chaotic, a mix of salsa, funk, progressive rock and pop. It certainly doesn't sound like Mars Volta's musical style before splitting, but the sound and quality of their tracks hasn't changed. The album is extremely interesting, more reminiscent of Pink Floyd, David Bowie and perhaps The Beatles than The Mars Volta. It's quite melancholic and it sounds extremely familiar and nostalgic, perhaps a natural progression for their music. Welcome back Mars Volta.
– Eleni Panayiotou
19. Extra Life – Secular Works, Vol. 2
With an unexpected move, guitarist Charlie Looker brought his medieval avant-prog Extra Life project back to life after 10 years of inactivity. Secular Works, Vol. 2 is of course a reference to the first album with an attempt to find the musical spirit of this record. The new line-up that includes among others Toby Driver on bass achieved an outstanding result. The music is thoroughly composed and has a multitude of intricate, complex rhythms running throughout each song. The rhythms are always unpredictable and tempo and speed change at every turn. Mixing medieval and chamber / brass parts with post-rock and metal sounds, Extra Life relies on elements of the past to build something new and unique. From start to finish, Secular Works, Vol. 2 surprises and disconcerts, captivates, and reveals itself, as it suggests that a band with such a majestic opus is deserved to be recognized by wider audiences.
– Goran Petrič
Hällas from Sweden had shown from the first moment that their potential was limitless, since they were not interested in creating a vintage aesthetic alone, but above all to create great music, equal to that of the behemoths from which they borrowed the color of their music. Exactly where Wishbone Ash meets Uriah Heep and Yes meets ABBA, you will find the influences of the Swedes in this record as well, only this time the compositional level is much higher. Hällas, while not sounding like a pure prog rock band (their compositions are not based on labyrinthine structures that you find on respective records of Camel, Gong and Eloy), finally find a way to connect folk, space and epic textures while maintaining the directness they wish to have in their songs. The unique effect obtained on Isle of Wisdom requires a few listens to appreciate its value, and this only happens in cases where we are dealing with a more than "just good" record.
– Alexandros Topintzis
17. Immolation – Acts of God
It's very rare for a band of any genre to reach so deep into their discography to release one of their greatest albums, but that's exactly what happened with these unlikely New Yorkers. There are mountains of razor sharp riffs, full of variety, technique and dissonance from the great Robert Vigna. Dolan's bass is more prominent than ever in the mix and his voice as always in its familiar standards and with the rest of the quartet in high spirits, the band seems to be in constant prosperity. Not a second is wasted on this monster. The careful production of their fifth member Paul Orofino together with the visual approach of the great Eliran Kantor seal a masterpiece record that advocates what we all know for some years. Immolation is the most important death metal band of our days, a true totem of old school death metal.
– Tasos Poimenidis
It may have only been three years since 2019 when Three Sides of Every Story was released, but for the vast majority those years have been so dense that it almost equates to a decade. One of the things that didn't change at all was what Kostas Konstantinidis had told me at Mother Turtle's last concert in Athens, that in the next album he wanted the "turtles" to take a more grunge / alternative turn compared to their until then prog rock profile. Overall, we are dealing with an excellent release, where once again Mother Turtle do not compromise and of course are not afraid to experiment with new elements. After all, for the fifth time in a row they change their style and sound with enviable artistic success. The solid rhythm section, the amazing work on the guitars and, most importantly, the high level songwriting are once again the secrets of Mother Turtle.
– Paris Gravouniotis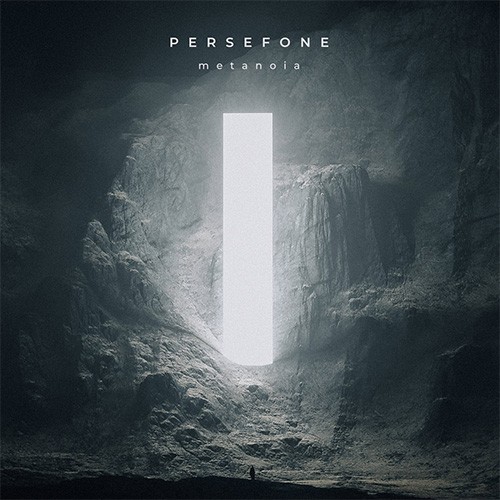 In Metanoia which is their sixth full-length album, Persefone retain their basic features, but the prog element is even more intense here. This is evident from the use of the keys, which have always been a key to their sound, and now even more, as were in the music of Yes. Another common feature is the guitars, which are heavy, riffy, but also virtuoso (especially in the solos), while the rhythm section stands at the same (very high) technical level.  Metanoia is better than its predecessors (which was not easy) and generally a very good progressive death metal record. It has all the elements to finally take them to the next level, but in my opinion it has elements (clear vocals and  rhythm play) which if worked on will change the band's direction giving something new to the extreme metal field, something like a more metal version of Riverside.
– Giannis Voulgaris
14. Messa – Close
The music of the Italian band Messa sounds like a kaleidoscope of different and heterogeneous musical colors. Like a band born out of the pure mania of the 70s that, in its attempt to revive rock, used it as a lever to discover new cultures. Close uses doom metal as a springboard to reach music from other worlds and bring them into its universe. Once upon a time, before the internet shortened the space and time between different cultures, Messa's music would act as a passport to a fascinating unknown. Today it does not lose its shine in the search for oriental tradition, which is mixed with the abundant heritage of the 70s, to give us something we already knew, but in a charming result. Sara's voice guides us with her magical expression in compositions that definitely belong to the best of 2022.
– Christos Minos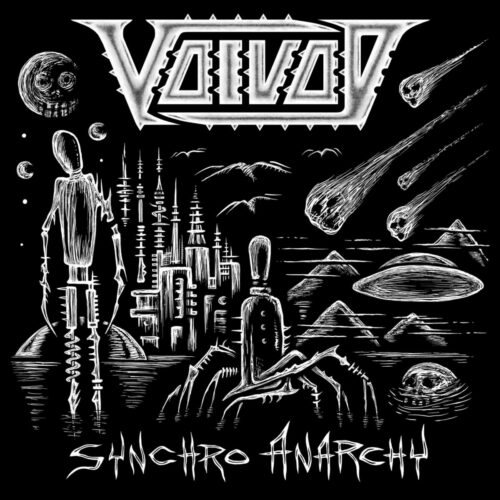 Τhe tireless Canadians released their 15th album, the third album with Chewy on guitars and probably the first with this lineup that played in what will be considered as one of their best albums. What are Voidod doing in Synchro Anarchy that they did not do in The Wake and Target Earth? They are essentially perfecting the bridge between jazz and punk, through the metal prism on which they have been working continuously for the last 40 years. Thrashers who expect to hear something between Rrröööaaarrr and Killing Technology will probably be disappointed, since it is by far the album that lacks speed and intensity compared to classic thrash metal or crossover punk. But those who loved them through more sophisticated compositions such as Jack Luminous from The Outer Limits or Dimension Hatröss's Brain Scan, will discover a whole new world here.
– Alexandros Topintzis
12. Steve Vai – Inviolate
With his 10th album, Steve Vai reinvents himself with unprecedented energy and passion at the age of 62, bending the rules and terms by which the guitar is played and defined. On Inviolate there are moments that abolish space-time, improvisational ruminations that cause vertigo and – without exaggeration – things that are heard for the first time in the history of the electric guitar. With a crystal tone that diffuses a live feeling, with phrases that have been baptized in the primordial blues matrix, filtered through the best shades of jazz / fusion, the record is a statement. If you have just 366 seconds and you want to experience how the blues is uprooted from the Mississippi Delta to take off into the stratosphere in an unimaginable musical deconstruction of tradition, listen to Greenish Blues, that's how long it is.
– Dimitris Anastasiadis
11. Porcupine Tree – Closure / Continuation
Closure / Continuation, with a clear self-referential essence in its title, comes in retrospect to justify the reputation of a band that has now conquered its timelessness even after such a long inactive period. Ιt is a release that has to meet the demands of an uncertainty about themselves that has developed over the years and manages to approach a monumental recording past, depending on what each of Porcupine Tree is looking for. Closure / Continuation contains all those elements that made Porcupine Tree popular after In Absentia, bridges with a characteristic Wilson comfort writing recognizable songs, the band's present with his solo work and is ultimately a release aimed at primarily to their fans and with that it manages to be a successful comeback. Porcupine Tree charms again and sustains its legend with the same successful recipe of well-crafted quality compositions.
– Paris Gravouniotis
10. Marillion – An Hour Before It's Dark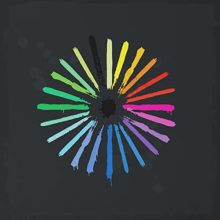 Marillion of 2022 are certainly no different in style and sound. Since the mid-90s they have more or less settled on what they stand for. So, as every fan would expect, they present a handful of stories, written in Hogarth's very special way. Surely no one expected Marillion to release such a good record in 2022. However, they did it in their typical low profile way and as much as it sounds by the book, it contains a lot of the band's magic. An Hour Before It's Dark may not have a really great track (although The Crow and The Nightingale is not far from that), but it remains consistently great throughout, continuing the long discography of a band that from some point onwards decided to do everything in its own way, protecting its artistic integrity.
– Kostas Barbas
09. we broke the weather – we broke the weather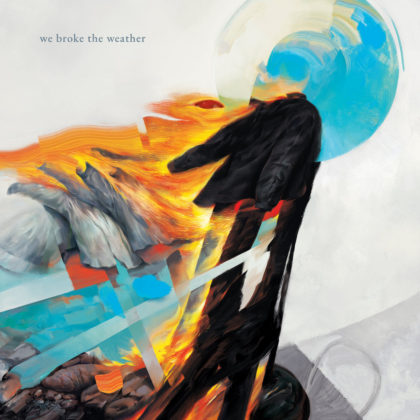 Three years ago, five musicians, until then unknown to each other but with a common goal and the same love for music, formed the band we broke the weather. Without knowing from the outset the musical direction they would follow, they found their common points, and each one drew on their different influences. All this was enriched by their humanitarian and ecological concerns on a lyrical level and resulted in their first album. Straight from the American underground, we broke the weather released a fantastic album that, like our beloved Scandinavian prog sound has that unattainable charming perfection, we broke the weather in turn bring out that American immediacy. The album has not been released by any label, but I am certain these guys will soon find a strong label to support them.
– Petros Papadogiannis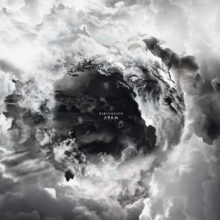 Disillusion manage to follow up a Liberation-like triumph that preceded it with an equally successful attempt to tap into the sound envisioned from the beginning by Andy Schmidt and assisted by the performance and compositional skills the other band members. Ayam is an album with a rich sound, progressive references, crystal clear production and is added to a series of three albums that reach the peaks that this particular genre has not known for a long time. From here on, there is no point in comparison it with Liberation. What matters is stating and confirming Disillusion's steady, qualitative and perhaps lonely path towards wide recognition. Ayam is one of the best releases of the year and the ease with which this happens is a testament to its value.
– Panos Papazoglou
07. Motorpsycho – Ancient Astronauts
Motorpsycho are just unstoppable, with a mood for a continuous and creative path, even after some 35 years in discography, a band that refuses to compromise and produces music with dignity and quality. A rare case of a band, the Norwegians seem to be passionately searching for the perfect balance in their sound and continue to discover new paths, roam old ones and constantly encounter new challenges that reach their ambitions. Ancient Astronauts is yet another powerful statement from the Norwegian maestros, an album that deserves to be in the growing catalog of an ever-expanding discography and belies any reservations about the productive momentum these gentlemen seem capable of continuing to deliver. A clear and effortless statement of the determination of the inexhaustible Motorpsycho who remain at the highest point of their influence.
– Panos Papazoglou
06. Birth – Born
The arrival of Born came soon after release of the band's EP. A great thing that's obvious from the first listens is how well hidden are the band's influences. Undoubtedly, their psychedelic prog rock with hints of symphonic and space rock is a product of the European school. After listening closely, we realize the influence exerted by ELP, Pink Floyd, Nektar, Camel and also Italian prog bands. Birth does not pick up where Black Chord or Psicomagia had left off. Without causing shock or sailing in uncharted waters, it is a self-luminous album and adds extra points to the band's resume. Although deep down we're hoping to see the Astra logo on a new album again, Birth's music is excellent. Plenty of essence and sophisticated compositions, performances with imaginative and adventurous themes, prog that refers to another era but is a product of today's developments.
– Thomas Sarakintsis
05. Ashenspire – Hostile Architecture
Ashenspire construct their music by dissecting the contemporary urban experience of late capitalism. With a sincere avant-garde attitude, they use hard metal as a vehicle for experimentation, which is expressed through the use of the saxophone and the extensive use of the violin. Their sound is shaped like a successful amalgamation of influences from today, bands like Forest of stars, White Ward and from an ocean of avant-garde music of the 20th century with King Crimson being the most iconic reference. The music becomes a necessary underpinning of the lyrics and the lyrics breathe only in the dark labyrinth of the compositions. The melancholia Mark Fisher suggests is not a depressing capitulation with the present, but the refusal to assimilate to reality. Ashenspire is that example of unruly music that, while charting the modern capitalist experience, refuses to surrender to it. Their music is a vision of a forgotten sense of change.
– Christos Minos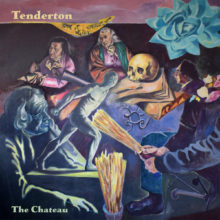 In The Chateau, the listener will once again enjoy progressive rock of wonderful fluidity, carved, one might say, without a single trace of "angles". Tenderton managed to surpass their debut album, keeping their jamming character, while investing in composing melodies that stick to mind, and avoiding formalism. The four Norwegians play progressive rock free of any attempt to make it difficult to listen to, while managing not to sound easy to digest at all. They play without feeling any obligation to sound modern, managing not to sound necessarily retro. The Chateau seems to have been created without any stress from the musicians and this is something the listener understands from the first notes.
– Kostas Barbas
The return of Niechęć is not much different from their self-titled album that amazed us six years ago. Unsubscribe is also based on that peculiar mix of jazz-rock and jazz fusion with a veil of mystery and suspense covering the themes and solos. The only slight variation is perhaps the impression of somewhat more direct phrases which keep the listener's interest with their apparent simplicity. Unsubscribe is an exciting cinematic journey that wins you over with its flawless flow, as if inviting you to define the plot. So each like is unlike any previous one and ultimately the script is your own life. Niechęć did it again.
– Dimitris Kaltsas
02. Verbal Delirium – Conundrum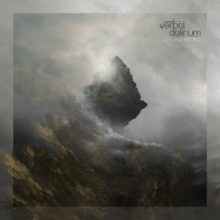 Conundrum is one more further step of growth for Verbal Delirium. Even though by first glance (or listen) one would recognize the familiar sound of The Imprisoned Words of Fear, but more mature, and that maturity comes with more intricate songwriting, new elements in the band's music, and elements from the early days making a comeback. Verbal Delirium somehow manage to still improve themselves. Whether it is with more mature songwriting, a further improvement to their skills or just the free expression of their wild imagination, it is a great asset for the Greek scene to have a band like Verbal Delirium. It is a great asset for the prog rock genre to have a band like Verbal Delirium.
– Lefteris Statharas
01. Hedvig Mollestad & Trondheim Jazz Orchestra – Maternity Beat
Mollestad's contribution to the prominence of the guitar as a lead instrument and a compositional tool on her own terms is really impressive. Her multi-dimensional playing style equally flatters jazz, progressive rock and hard rock and this is mainly due to the freedom that her every phrase exudes. The partnership with the Trondheim Jazz Orchestra and the top musicians of her band is a triumph for her, for all the participants and for the amazing contemporary Norwegian jazz / rock scene as a whole.
– Dimitris Kaltsas
Maternity Beat amazes, excites, and surprises with its deep musicality, diversity, and the ability to create soundscapes using the full talents of the Trondheim Jazz Orchestra. Maternity Beat deals with Mollestad's experience with motherhood, but also deals with also with the experience a family of immigrants has in our age. A magnificent record.
– Lefteris Statharas
---
Dimitris Anastasiadis
01. Hedvig Mollestad & Trondheim Jazz Orchestra – Maternity Beat
02. Niechęć – Unsubscribe
03. Steve Vai – Inviolate
04. Nduduzo Makhathini -In The Spirit of Ntu
05. Cécile McLorin Salvant – Ghost Song
06. Mother Turtle – MT V
07. King Gizzard & The Lizard Wizard – Ice, Death, Planets, Lungs, Mushrooms and Lava
08. King Gizzard & The Lizard Wizard – Laminated Denim
09. Tenderton – The Chateau
10. Porcupine Tree – Closure / Continuation
Kostas Barbas
01. Hedvig Mollestad & Trondheim Jazz Orchestra – Maternity Beat
02. Tenderton – The Chateau
03. Verbal Delirium – Conundrum
04. Motorpsycho – Ancient Astronauts
05. Niechęć – Unsubscribe
06. Porcupine Tree – Closure / Continuation
07. Steve Vai – Inviolate
08. Mother Turtle – MT V
09. we broke the weather – we broke the weather
10. Birth – Born
Meletis Doulgeroglou
01. Verbal Delirium – Conundrum
02. Disillusion – Ayam
03. Michael Romeo – War οf the Worlds Pt. 2
04. Allegaeon – Damnum
05. Animals as Leaders – Parrhesia
06. Persefone – Metanoia
07. Meshuggah – Immutable
08. Kardashev – Liminal Rite
09. An Abstract Illusion – Woe
10. Dychromia – The Dangers οf Curiosity
Nikos Filippaios
01. Liberato – II
02. Kanot – Textile Fantasies
03. Nu Genea – Bar Mediterraneo
04. Agosta – Agosta
05. Marina Satti – Yenna
06. Bon Voyage Organization – (Loin De) Rivages
07. Ak' Chamel – A Mournful Kingdom of Sand
08. Bongo Hop – La Ñapa
09. The Hologram People – Village Of The Snake God
10. Ron Trent – What Do the Stars Say to You
Paris Gravouniotis
01. Hedvig Mollestad & Trondheim Jazz Orchestra – Maternity Beat
02. Birth – Born
03. Motorpsycho – Ancient Astronauts
04. Verbal Delirium – Conundrum
05. Tenderton – The Chateau
06. Niechęć – Unsubscribe
07. Mother Turtle – MT V
08. Magma – Kãrtëhl
09. Steve Vai – Inviolate
10. Marillion – An Hour Before It's Dark
Dimitris Kaltsas
01. Hedvig Mollestad & Trondheim Jazz Orchestra – Maternity Beat
02. Verbal Delirium – Conundrum
03. Tenderton – The Chateau
04. Motorpsycho – Ancient Astronauts
05. Niechęć – Unsubscribe
06. Porcupine Tree – Closure / Continuation
07. Birth – Born
08. The Tronosonic Experience – The Shadow Vol. II
09. King Gizzard & The Lizard Wizard – Ice, Death, Planets, Lungs, Mushrooms and Lava
10. we broke the weather – we broke the weather
Christos Minos
01. Ashenspire – Hostile Architecture
02. Disillusion – Ayam
03. Messa – Close
04. White Ward – False Light
05. Rolo Tomassi – Where Myth Becomes Memory
06. Immolation – Acts of God
07. Verbal Delirium – Conundrum
08. Sonja – Loud Arriver
09. Ιmperial Triumphant – Spirit of Ecstasy
10. Porcupine Tree – Closure / Continuation
Eleni Panayiotou
01. Verbal Delirium – Conundrum
02. Tangerine Dream – Raum
03. Pure Reason Revolution – Above Cirrus
04. Threshold – Dividing Lines
05. The Mars Volta – The Mars Volta
06. we broke the weather – we broke the weather
07. D'Virgilio, Morse, Jennings – Troika
08. Porcupine Tree – Closure / Continuation
09. Coheed and Cambria – Vaxis II: A Window of the Waking Mind
10. The Dear Hunter – Antimai
Petros Papadogiannis
01. we broke the weather – we broke the weather
02. Hedvig Mollestad & Trondheim Jazz Orchestra – Maternity Beat
03. Porcupine Tree – Closure / Continuation
04. Messa – Close
05. Suede – Autofiction
06. Niechęć – Unsubscribe
07. The Cult – Under τhe Midnight Sun
08. Tenderton – The Chateau
09. Voivod – Synchro Anarchy
10. Sharon Van Etten – We've Been Going About This All Wrong
Panos Papazoglou
01. Marillion – An Hour Before It's Dark
02. Disillusion – Ayam
03. Motorpsycho – Ancient Astronauts
04. Ashenspire – Hostile Architecture
05. Porcupine Tree – Closure / Continuation
06. Spiritualized – Everything Was Beautiful
07. King Gizzard & The Lizard Wizard – Omnium Gatherum
08. Birth – Born
09. Mother Turtle – MT V
10. Fontaines D.C. – Skinty Fia
Goran Petrić
01. Birth – Born
02. Disillusion – Ayam
03. Tenderton – The Chateau
04. Elder – Innate Passage
05. Extra Life – Secular Works, Vol. 2
06. Derek Sherinian – Vortex
07. Marillion – An Hour Before It's Dark
08. Spell – Tragic Magic
09. Karcius – Grey White Silver Yellow & Gold
10. Ashenspire – Hostile Architecture
Tasos Poimenidis
01. Immolation – Acts of God
02. Marillion – An Hour Before It's Dark
03. Steve Vai – Inviolate
04. Persefone – Metanoia
05. Amken – Passive Aggression
06. Hällas – Isle of Wisdom
07. Riot City – Electric Elite
08. Brutus – Unison Life
09. Allegaeon – Damnum
10. Voivod – Synchro Anarchy
Kostas Rokas
01. Hedvig Mollestad & Trondheim Jazz Orchestra – Maternity Beat
02. Birth – Born
03. King Buffalo – Regenerator
04. Richard Dawson – The Ruby Cord
05. Motorpsycho – Ancient Astronauts
06. Magma – Kãrtëhl
07. Verbal Delirium – Conundrum
08. Rude Skøtt Osborn Trio – The Virtue of Temperance
09. Niechęć – Unsubscribe
10. The Comet Is Coming – Hyper-Dimensional Expansion Beam
Thomas Sarakintsis
01. Hedvig Mollestad & Trondheim Jazz Orchestra – Maternity Beat
02. Voivod – Synchro Anarchy
03. Extra Life – Secular Works, Vol. 2
04. Tenderton – The Chateau
05. Ashenspire – Hostile Architecture
06. Birth – Born
07. Spell – Tragic Magic
08. Niechęć – Unsubscribe
09. Hällas – Isle of Wisdom
10. Motorpsycho – Ancient Astronauts
Lefteris Statharas
01. Hedvig Mollestad & Trondheim Jazz Orchestra – Maternity Beat
02. Marillion – An Hour Before It's Dark
03. Tenderton – The Chateau
04. Verbal Delirium – Conundrum
05. Niechęć – Unsubscribe
06. Madrugada – Chimes at Midnight
07. The Tronosonic Experience – The Shadow Vol. II
08. Naxatras – IV
09. Hällas – Isle of Wisdom
10. Porcupine Tree – Closure / Continuation
Panagiotis Stathopoulos
01. Nikos Fokas / Arve Henriksen – Nensha
02. Yeun Elez – Yeun Elez
03. Širom – The Liquified Throne of Simplicity
04. Och – Pö Om Pö
05. Pridon – Early Rise
06. Niechęć – Unsubscribe
07. Upupayama – The Golden Pond
08. Ashenspire – Hostile Architecture
09. Roedelius / Tim Story – 4 Hands
10. Mary Halvorson – Amaryllis
Alexandros Topintzis
01. Hedvig Mollestad & Trondheim Jazz Orchestra – Maternity Beat
02. Ashenspire – Hostile Architecture
03. Mammock – Rust
04. we broke the weather – we broke the weather
05. Motorpsycho – Ancient Astronauts
06. Naxatras – IV
07. Verbal Delirium – Conundrum
08. Return to Earth – Oblivion
09. Niechęć – Unsubscribe
10. Mother Turtle – MT V
Giannis Voulgaris
01. Hedvig Mollestad & Trondheim Jazz Orchestra – Maternity Beat
02. Niechęć – Unsubscribe
03. Verbal Delirium – Conundrum
04. Persefone – Metanoia
05. Messa – Close
06. Hällas – Isle of Wisdom
07. The Mars Volta – The Mars Volta
08. Ashenspire – Hostile Architecture
09. Animals as Leaders – Parrhesia
10. Porcupine Tree – Closure / Continuation
Giannis Zavradinos
01. we broke the weather – we broke the weather
02. Voivod – Synchro Anarchy
03. Dawes – Misadventures of Doomscroller
04. Ashenspire – Hostile Architecture
05. Hedvig Mollestad & Trondheim Jazz Orchestra – Maternity Beat
06. Verbal Delirium – Conundrum
07. Tenderton – The Chateau
08. Disillusion – Ayam
09. Birth – Born
10. The Tronosonic Experience – The Shadow Vol. ΙI
Giorgos Zoukas
01. Discodor – Discodor
02. Sven Wunder – Natura Morta
03. The Brkn Record – The Architecture of Oppression Part 1
04. Embryo – Auf Auf
05. Floating Points, Pharoah Sanders & The London Symphony Orchestra – Promises
06. Madlib – Sound Ancestors
07. Anthony Joseph – The Rich Are Only Defeated When Running For Their Lives
08. Jaubi – Nafs At Peace
09. MAST – Battle Hymns of the Republic
10. Cult48 – Underground Signals From An Unknown Place