[Self-released, 2022]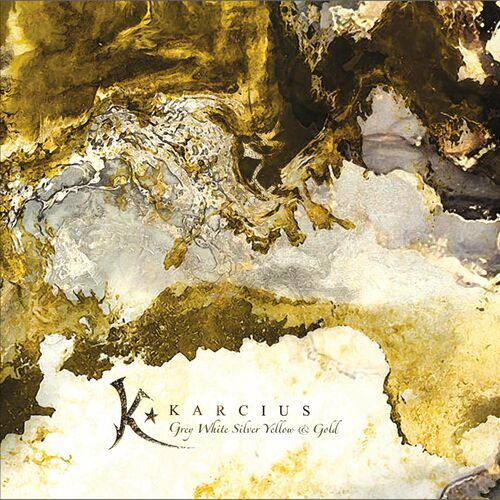 Intro: Goran Petrić

Karcius is a Canadian group formed in 2001 in Montreal. Grey White Silver Yellow & Gold is their sixth studio album. The band started as an instrumental collective and released three albums before they included vocals in their line-up. From the beginning, Karcius refused to stay within classic prog boundaries and their sound was heavily influenced by jazz, RIO, and even metal.
---
Heaviness and delicacy
I have to say that before I heard the new album, I liked their early instrumental period more, especially the album Episodes which was really amazing. Grey White Silver Yellow & Gold continue the same path that started with the previous two records with emphasis on good instrumental elements, good lyrics, and excellent melodies. The overall sound is a successful mix of various styles and moods. Maybe their style is not always the most original, because their music sometimes automatically brings to mind some other artists, but it's really far from copy-paste case. Porcupine Tree is still the biggest influence for these guys, but the band has also carefully developed their own trademark.
The content of the album deserves only kind words. The compositions are expressive and rich, actually filled with everything that makes progressive rock. The main change is that the band has now paid much more attention to dynamics and energy than before. Heavy guitar riffs are much more prominent in this work. There are fewer acoustic guitar parts or a laid-back atmosphere. This is noticeable from the first song Parasite, a very heavy and dark piece, where the band walks on a fine line between rock and metal.
It's really impressive how the band builds up a lot of pressure during the songs, at the same time without losing the emotional component that has always been important to their music. The vocalist, Sylvain Auclair, really shines on this album. His performances deserved special praise for its versatility and freshness. The two epic tracks (The Ladder, A Needle Tree) are well-composed and executed. Some more bombastic instrumental sections are not absent, although far more limited, with some sharper guitar solos and a pronounced role for keyboards. On the other hand, Distance Kills has an 80s feel to it and brings to mind some of the works of Kansas and Marillion from that era. The level of the album is outstanding, and it is really difficult to choose a favorite song from this album, but I will pick The Ladder which is a highlight in my opinion, especially because of the stylistic versatility.
To summarize, in this album I hear a band that has developed and matured, they are more delicate and precise in their way of delivering their music. This is an excellent and highly recommended modern prog album with an original way of presentation.
8 / 10
Goran Petrić
2nd opinion
For years now, Karcius have shown that they are not afraid of change, the bravest of which was the introduction of vocals from their fourth record onwards. So the distance from the jazzy progressive rock of their beginnings to Gray White Silver Yellow & Gold is long. Their sound is heavier than ever, now embracing progressive metal. Their experience in different aspects of progressive music allows them to build a wonderful balance between their rock and metal face. In essence, they have managed to capture the best elements from the course of progressive metal over the years. They combine all of this with an excellent performance as a band, focusing more on the bond and cohesion of their final result. The record opens with their best track to date, the intensely emotional Parasite. What follows does not disappoint, although they do not reach such a compositional peak again, while at some moments the durations of some tracks seem excessive. Of course, this does not prevent the listener from enjoying a very good heavy prog record, made with taste and knowledge of the genre.
7.5 / 10
Kostas Barbas