In a few days 2016 will be over, a year that unfortunately will be remembered most for the numerous deaths of great artists and less for the music we heard. In any case, the time has come to present the albums that made the cut for each and every one of us and of course the list of the 20 top albums of 2016 according to ProgRocks.gr, something that keeps us on tenterhooks because -regardless of the outcome- when our viewpoints add up, everything is possible and as interesting as it gets.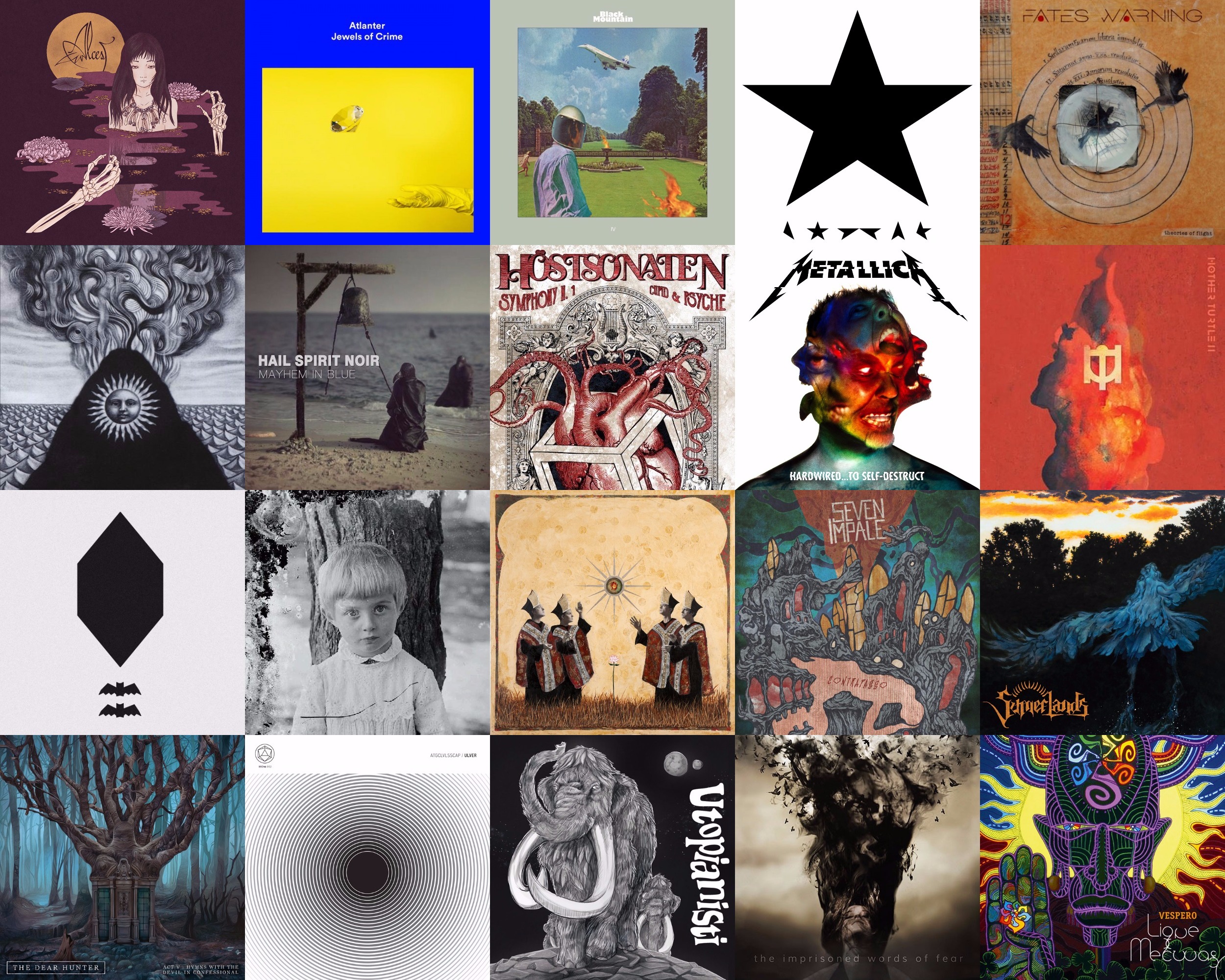 Just like last year, but also 2014, our preferences differed to a high degree. As a matter of fact, each one of us included, on average, nearly 5 unique albums, verifying once more the diversity of our tastes. Of course the importance of the aggregate, but also the personal lists, is not confined in the ranking itself; their importance, for all it's worth, lies not so much in the strict order of the ranking, but these lists can be viewed as a source for 129 listening suggestions, which are not limited to prog indeed, whose vast majority is off-mainstream (that is not up to the mark lately), regardless of the genre.
An impressive fact is (we should be used to it by now) that three releases of Greek groups are included in the top-ten which are highly acclaimed by the press world-wide. In contrast with the two previous years, there was no suspense whatsoever who would make it to the top of the list, which this year is not reserved for a Swedish band but for one of the many deceased in 2016, who shocked us with his last masterpiece.
Let the countdown begin…
---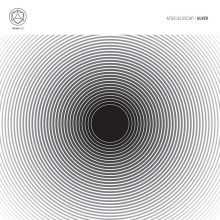 "Rygg's vision and the way that O'Sullivan dealt with that, resulted in their best cooperation so far. They managed to take advantage of the experience gained on stage (who could have seen that coming?), conveying it wholly but in a controlled manner to the grooves of ATGCLVLSSCAP, presenting the best Ulver album since the era of Shadows of the Sun."
– Kostas Barbas (8.5 / 10)
"ATGCLVLSSCAP travels from drone to electronic music and ambient aesthetics. Despite its experimental mood, the album flows pleasantly with sounds that develop slowly and always give the impression of life in the background. Although long in duration, with a little patience, the sound result is quite exciting."
– Lefteris Statharas (9 / 10)
19. Motorpsycho – Here Be Monsters
"another solid effort from Motorpsycho, who continue to be synonymous with the consistency and quality in the progressive scene. The fact that perhaps this is the worst album of the band in the current decade, shows how great the band is."
– Paris Gravouniotis (8 / 10)
"…Here Be Monsters comes to confirm the inexhaustible energy of Motorpsycho. The Norwegians this time manage to mix the monotonous bass with guitar lullabies. Motorpsycho's releases have still life and energy, with Here Be Monsters being a pleasant surprise in the first half of the year!"
– Kostas Rokas (8.5 / 10)
18. Sumerlands – Sumerlands
The artistic proem of the American Sumerlands is, in essence, the collaboration between the singer/lyricist Phil Swanson and the current members of the 80's connoisseurs Eternal Champion. The record manifests the originality and singularity of the 80's US metal, reproducing the elevating and heroic feeling that previous bands consolidated and defined and, conventionally, was named power metal. On the other hand, the guitar bacchanal of Criss Oliva, Geoff Thorpe, Jake E. Lee, Kurdt Vanderhoof and the likes is embodied here, converting easy-to-grasp and straightforward compositional structures into an unimpeded playback of diffused and marching heavy / power metal. The musical proposition of Sumerlands doesn't blaze a trail in music composition, since it is all about a breviloquent and resprouting 80's heavy call, which reapproaches a glorious facet of US metal.
–Thomas Sarakintsis
17. Alcest – Kodama
"Aesthetically Kodama is delightful, pretty much like all of their previous works, since images play an important role in their music. Through this dark and bittersweet narrative, Alcest gave us a musical edifice bristling with beauty, progressive feeling and incomparable freshness." 
– Vasilis Korolis (9 / 10)
"It is a narrative experience full of dark and melancholic soundscapes, exploring atmospheric metal in a coherent album where everything is aligned and should be listened as a whole."
– Dina Dede (8.5 / 10)
16. Black Mountain – IV
The fourth album of the Canadians Black Mountain is an emblematic come-back, breaking their long-lasting silence.  The semiotics of the record's sleeve and the title's (IV) brings into the open the directions, ranging from the ambient style of Wish You Were Here to the primitive heaviness of Black Sabbath. Stephen McBean's iconic figure refers to 70's guitar hero and the crystal voice of Amber Webber sounds like a contemporary version of Grace Slick. But the most important thing is that the Canadians pulled off to coalesce harmonically retro references, psychedelia and vintage aesthetic with refreshing elements from the entire spectrum of modern music, and as a consequence the record is rendered easy-to-grasp and simultaneously progressive.
– Dimitris Anastasiadis
15. Utopianisti – The Third Frontier
"The avant-prog of Frank Zappa and Samla Mammas Manna meets the characteristic Scandinavian fusion, with a few touches from the scene of Canterbury and the German jazz / krautrock to color their musical mosaic… the Finns were able to offer us one of the best-quality albums of the current year."
– Paris Gravouniotis (8.5 / 10)
"…jazz / fusion prog with the avant-prog / RIO element crystallized without unnecessary deviations, in line with the spirit of Frank Zappa and Pekka Pohjola, with unpredictable shifts of rhythms and style, amazing funky groove, 70s cinematographic lyricism, tongue-in-cheek humour, the highest level of technique and tracks that stick insidiously to our minds."
– Dimitris Kaltsas (8.5 / 10)
"After this year's release of Lique Mekwas, what is certain and at the same time causes joy, respect and awe is the fact that Vespero are in the middle of a creative orgasm, proving that not only they deserve to be at the top of space-rock, but also that they surpass the limits of the genre, thus willingly entering in more jazzy musical fields."
– Ilias Goumagias (9 / 10)
"Keeping their space-rock / psychedelic motivation, Lique Mekwas reveals more of afro aesthetics through the use of local motifs, releasing an improvisational flair without losing the musical orientation and meaning."
– Giannis Zavradinos (8.5 / 10)
13. Höstsonaten – Symphony N. 1: Cupid & Psyche
"By having an alternate storyline and adventurous transitions, the common aesthetics denominator here is a charming atmosphere of mystery. The orchestral narrative 'fluency' emerges strongly from the absence of expressive limitations and stereotypes."
– Dimitris Kaltsas (8 / 10)
"High level of technique, beautiful melodies, impeccable rhythms and emotional changes characterize one of the best instrumental albums of this decade. A very good symphonic prog album, made to be heard as a whole, from beginning to end."
– Paris Gravouniotis (8 / 10)
12. Seven Impale – Contrapasso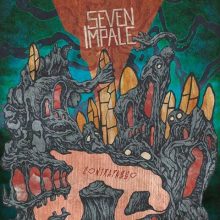 "The Norwegians keep stirring our imagination in their new album as well, since they experiment in new paths that include gothic and electronica influences to heavy progressive and fusion…  "I've reached the final conclusion. The epitome of confusion." And nevertheless, it is this confusion that is so attractive from a group that, it appears to me, will not cease to surprise us!"
– Thanos Patsos (7 / 10)
"Their second album complements or better deepens the perspective of the Norse for progressive music and give us one of the best releases this year. With key differences the variety of rhythms, melodies and primarily style in comparison to City of The Sun, Seven Impale most worthily represent all uncategorized bands of their era."
– Alexandros Topintzis (8.5 / 10)
11. Gojira – Magma
"This is a transitional album and it remains to be seen whether it will signal a change of direction for the band in the deepest waters of the ocean of rock music in general or it will be a parenthesis in their interesting discography."
– Ilias Goumagias (7.5 / 10)
"…Magma largely justifies the character that the public attributes to it achieving not to be a boring rehash. For the first time one would observe instabilities in the dividing line between the 'hip' and 'catchy', offering almost contradictory pleasures and disappointments (few)."
– Alexandros Topintzis (7.5 / 10)
10. The Dear Hunter – Act V: Hymns With The Devil In Confessional
"I find it amusing that I can enjoy sounds of acts such as Coheed and Cambria, U2, Coldplay filtered through the talent of this bunch. A more-than-satisfactorily delivered West-End production, the answer as to whether pop-prog can lead in 2016 is given herewith."
– Thanos Patsos (8.5 / 10)
"Including many style changes and maintaining an incessant flow, as the story is driven into dark paths, the structure is simply flawless… The contenders for the best part of Actare now five and this is certainly the best prog concept series ever."
– Dimitris Kaltsas (8.5 / 10)
09. Verbal Delirium – The Imprisoned Words of Fear
"…The Imprisoned Words of Fear is undoubtedly one of the best and most well-worked progressive rock albums ever released by a Greek band (which gradually become more and more) and is a loud statement of Verbal Delirium in the international scene of the genre."
– Kostas Barbas (9 / 10)
"The dark aesthetics of the beautiful cover is reflected directly in the musical content upon first listen. The heavy atmosphere of the album coupled with the obviously harder direction they seem to follow, characterise their work throughout its duration."
– Paris Gravouniotis (8.5 / 10)
"Even though they miss in popularity as the domestic music reality actually seems still unprepared to support the promising Greek prog, Mother Turtle prove that they master very well the art of NOT giving up on a revolution."
– Giannis Zavradinos (9 / 10)
"From the British Harvest Moon and the excellent development of the atmospheric introduction of Walpurgi Flame and the exceptional guitar solo by K. Konstantinidis in the finale, and from there to the melodic The Art Of Ending A Revolution and the à la Gentle Giant vocals that close the album just as they started, we come to the same conclusion: we are dealing with one of the top progressive albums of 2016."
– Paris Gravouniotis (8.5 / 10)
07. Metallica – Hardwired… to Self-Destruct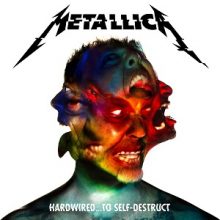 Their new stuff gives the impression of a relaxed, revitalized and spontaneous band. There seems to be no intention of recreating their original ferocity or showing-off with their old sound. In this double album, the variation between the catchy chorus and high-pitched songs in the first part and the superfluous mid-tempo compositions in the second is noticeable, delivering a successful but uneven heavy metal album. Metallica's grooving rage is apparent with interesting songwriting, decent drumming, cheeky vocals and all the other elements that define the band, composing a solid, tempting, energetic and harsh recipe. If we ignore some fillers that result to unnecessary (lengthy) songs and the quasi-thrash moments, the word "self-destruct" serves only as an album title.
– Dina Dede
06. Hail Spirit Noir – Mayhem in Blue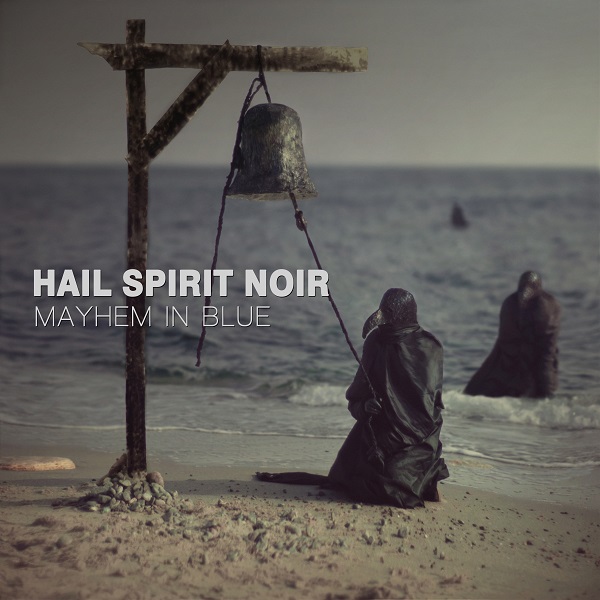 "…we deal with an intellectually and artistically mature band which sounds solid, impressing once again with their sound, their remarkable progressive experimentation and psychedelic atmosphere, even though when the album finishes you are left with the feeling that one more song is missing. Hail Spirit Noir achieve an impressive musical imagery with unique musicianship."
– Dina Dede (8.5 / 10)

"Their style emanates an organic rock feeling, whereas the more extreme parts are absolutely convincing. The darkness that the songs emit, springs from the compositions themselves, not by cheap tricks. Mayhem In Blue is one of the best metal releases you are about to listen to this year, which is not exactly metal. Or is it?"
– Kostas Barbas (9 / 10)
05. Atlanter – Jewels of Crime
"Rags instead of jewelry, companionship instead of fame, artistic concern rather than mainstream complacency: those are the ideas on which Atlanter set up their second album Jewels of Crime, achieving more than just impress the savvy listener and enter the highlights of 2016: they succeed in expressing a part of their generation, namely us."
– Nikos Filippaios (8.5 / 10)
"Adding pop / funk hit forms to dipped in 60s-70s positivity, the peculiar indie alternativity and their incompatible progressive experimentation, Atlanter confirm why they deserve to be regarded as one of the most interesting "things" in music today…"
– Dimitris Kaltsas (8.5 / 10)
04. Not Blood Paint – Believing Is Believing
"Vintage coexists with alternative in perfect harmony, dancing groove with pompous heavy rock, 70s prog with early 80s post-punk… ten catchy and (no matter how incredulous it sounds) perfectly even songs, ten potential hits, ten completely interesting stories with epic climaxes, unpredictable twists and literally not a single superfluous melodic phrase."
– Dimitris Kaltsas (9 / 10)
"The second full-length album of Not Blood Paint comes out of nowhere to redefine the term "crossover"… an odd amalgam of musical influences as far afield as metal, glam, post-punk and prog rock, with the guitars always up front… Musicphile diggers of all kinds and races, should dedicate the necessary time that this killer release deserves."
– Kostas Barbas (9 / 10)
"From SBB to Michał Urbaniak of yesterday, to Riverside and now Niechęć , Poland, thanks to its distinct culture, goes on to surprise us with remarkable musicians and bands through progressive's wide spectrum. One of the best releases of the year."
– Giannis Zavradinos (9 / 10)
"…Niechęć pull off to merge jazz with progressive rock and post-rock with flying colours… The formless melodies and the soft moments interchange with more stressful avant-garde themes in an overly adventurous musical roller coaster…Niechęć s one of the best jazz albums, in a wider sense, that you are about to listen to this year and is a must for every fan of quality instrumental music."
– Kostas Barbas (9 / 10) 
02. Fates Warning – Theories of Flight
"With uniformity and harmony reminiscent of A Pleasant Shade of Gray, the songs alternate, dispelling any possibility of repetition or the listener's fatigue. Original ideas, old ideas, rehash… Fates always give their best in every album without ever creating any second thought about their intentions as artists."
– Alexandros Topintzis (9 / 10)

"Twelfth album for Fates Warning and although I expected something similar to their previous one, Theories of Flight left me quite speechless. The tracks are all of the highest level, and Seven Stars, The Light and Shade of Things and The Ghosts of Home stand out. If there was a song like Still Remains, we would be talking about a monumental album! In my opinion it's their best since A Pleasant Shade of Gray."
– Giannis Voulgaris (9 / 10)
01. David Bowie – Blackstar
"Every man has a black star / A black star over his shoulder / And when a man sees his black star / He knows his time, his time has come, sang Elvis back in 1960. David Bowie knew it well. He knew he had cancer, he knew he would die soon. "I will make something great" he thought. "I wll mix NY jazz, krautrock, avant-garde with electonica elements and RnB, and combined with my British singer-songwriter dna, I will create a tremendous, insurmountable sonic print, purely experimental and simultaneously pop in the most absolute way. And then I will go." And thus it happened. Is Blackstar Bowie's best album? Possibly. What is certain is that it is the ultimate swan song of a unique, incompatible artist. It confirms the fact that all music "has now been played" and turns death into a matchless work of art, and its echo will be discussed for years."
– Ilias Goumagias
---
Σε λίγες ημέρες θα ολοκληρωθεί το 2016, μία χρονιά που δυστυχώς θα θυμόμαστε περισσότερο για τους πολλούς θανάτους σπουδαίων μουσικών και λιγότερο για την πολλή μουσική που ακούσαμε και φέτος. Σε κάθε περίπτωση όμως, ήρθε η ώρα να παρουσιάσουμε τα albums που ξεχωρίσαμε ο καθένας από εμάς χωριστά και φυσικά τη συνολική λίστα των 20 κορυφαίων albums του 2016 για το ProgRocks.gr, κάτι που κι εμείς περιμένουμε ανυπόμονα, γιατί ανεξάρτητα αποτελέσματος όταν οι γνώμες μας αθροίζονται όλα τα ενδεχόμενα είναι ανοικτά και άκρως ενδιαφέροντα.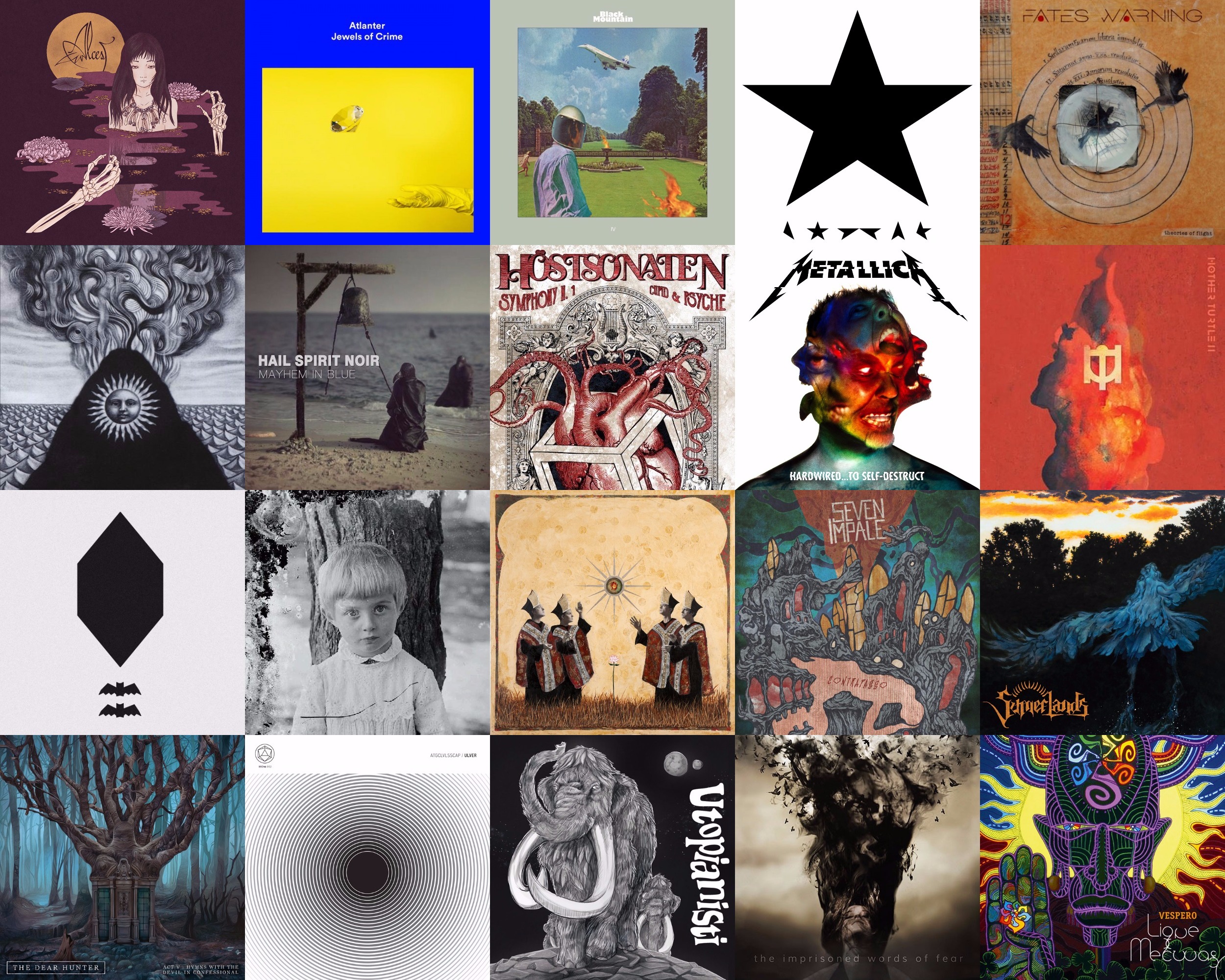 Όπως και πέρσι, αλλά και το 2014, το ποσοστό διαφορετικότητας μεταξύ των προτιμήσεών μας ήταν μεγάλο. Για την ακρίβεια, κάθε ένας από εμάς συμπεριέλαβε κατά μέσο όρο σχεδόν 5 μοναδικά albums, επιβεβαιώνοντας για άλλη μία φορά την πολυμορφία των ακουσμάτων μας. Η αξία της συνολικής και των προσωπικών λιστών κάθε συντελεστή μας φυσικά δεν περιορίζεται σε μια αξιολογική ιεράρχηση. Η όποια διαχρονική αξία τους βρίσκεται όχι τόσο στην αυστηρότητα της κατάταξης, αλλά στο ότι εδώ μπορεί κανείς να βρει 129 αξιόλογες προτάσεις για ακρόαση, που εκτείνονται και αρκετά εκτός prog βεβαίως, η συντριπτική πλειοψηφία των οποίων δεν ανήκει στο χώρο του mainsteam (το οποίο δεν πάει καλά γενικώς τελευταία), ανεξαρτήτως είδους.  
Ένα εντυπωσιακό στοιχείο (που καλό είναι να το συνηθίζουμε πια) είναι ότι στα 10 κορυφαία albums που ξεχωρίσαμε βρίσκονται οι φετινές κυκλοφορίες τριών ελληνικών συγκροτημάτων που προκάλεσαν ενθουσιώδεις κριτικές διεθνώς. Σε αντίθεση με τις δύο προηγούμενες χρονιές, δεν υπήρξε καμία αγωνία για την κορυφή όπου φέτος δεν βρίσκεται κάποια μπάντα από τη Σουηδία, αλλά ένας από τους πολλούς εκλιπόντες του 2016 που μας σόκαρε με το τελευταίο του αριστούργημα (spoiler).
Ας αρχίσει λοιπόν η αντίστροφη μέτρηση…
---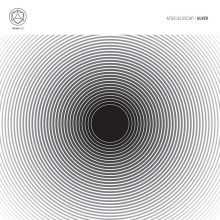 "Το όραμα του Rygg και ο τρόπος που το διαχειρίστηκε ο O'Sullivan έδωσαν την καλύτερη ως τώρα συνεργασία τους. Κατάφεραν να εκμεταλλευτούν την εμπειρία που έχουν αποκτήσει στο σανίδι (ποιος θα το 'λεγε;), μεταφέροντάς την αυτούσια μεν, ελεγχόμενα δε, στα αυλάκια του ATGCLVLSSCAP, παρουσιάζοντας το καλύτερο Ulver album από την εποχή του Shadows of the Sun."
– Κώστας Μπάρμπας (8.5 / 10)
"Το ATGCLVLSSCAP ταξιδεύει από drone σε ηλεκτρονική μουσική και ambient αισθητική. Παρά την πειραματική του διάθεση, ο δίσκος κυλάει ευχάριστα με ήχους που αναπτύσσονται αργά και  πάντα δίνουν την εντύπωση ζωής στο background. Αν και μεγάλο σε διάρκεια, με λίγη υπομονή το ηχητικό αποτέλεσμα είναι αρκετά συναρπαστικό."
– Λευτέρης Σταθάρας (9 / 10)
19. Motorpsycho – Here Be Monsters
"…έχουμε να κάνουμε με μία ακόμη πολύ δυνατή δουλειά από τους Motorpsycho, οι οποίοι συνεχίζουν να αποτελούν συνώνυμο της συνέπειας και της ποιότητας στον progressive χώρο. Το ότι ίσως και να είναι ο χειρότερος δίσκος της μπάντας στην δεκαετία που διανύουμε αποδεικνύει το πόσο σπουδαία μπάντα είναι."
– Πάρης Γραβουνιώτης (8 / 10)
"…το Here Be Μonsters έρχεται να επιβεβαιώσει την αστείρευτη ενέργεια των Motorpsycho. Οι Νορβηγοί αυτή τη φορά καταφέρνουν να μπλέκουν  τα μονότονα μπάσα με κιθαριστικά νανουρίσματα. Οι κυκλοφορίες των Motorpsycho έχουν ακόμα ζωή και ενέργεια, με το Here Be Μonsters να αποτελεί ευχάριστη έκπληξη στο πρώτο μισό της χρονιάς!"
– Κώστας Ρόκας (8.5 / 10)
18. Sumerlands – Sumerlands
Το καλλιτεχνικό προοίμιο των Αμερικανών Sumerlands αποτελεί επί της ουσίας τη σύμπραξη μεταξύ του τραγουδιστή / στιχουργού Phil Swanson και νυν μελών των 80s μυστών Eternal Champion. Ο δίσκος απηχεί αφενός την αυθεντικότητα και μοναδικότητα του US 80s heavy ήχου αναπαράγοντας το εξυψωτικό και ηρωικό συναίσθημα συγκροτημάτων που θεσμοποίησαν τον αμερικανοπρεπή μεταλλικό ήχο και προσδιόρισαν αυτό που συμβατικά χαρακτηρίστηκε ως power metal. Αφετέρου, ενσαρκώνει την κιθαριστική πανδαισία των Criss Oliva, Geoff Thorpe, Jake E. Lee, Kurdt Vanderhoof και άλλων ομότροπων, μεταβάλλοντας εύληπτες και άμεσες συνθετικές δομές σε μία απρόσκοπτη αναπαραγωγή διάχυτου και ελαύνοντος heavy / power metal ήχου. Η μουσική πρόταση των Sumerlands δεν κομίζει ρηξικέλευθους και καινοτόμους τρόπους ηχητικών προσεγγίσεων καθώς πρόκειται περί ενός ευσύνοπτου και αναφυόμενου 80s heavy καλέσματος, το οποίο επαναπροσεγγίζει μία ένδοξη πτυχή του αμερικάνικου metal.
– Θωμάς Σαρακίντσης
17. Alcest – Kodama
"Αισθητικά το Kodama είναι πανέμορφο όπως και όλες οι υπόλοιπες δουλειές τους, καθώς η εικόνα παίζει εξαιρετικά σημαντικό ρόλο στη μουσική τους. Μέσα από την σκοτεινή γλυκόπικρη αφήγησή του, οι Alcest μας χάρισαν ένα μουσικό αρχιτεκτόνημα, που ξεχειλίζει από ομορφιά, prog διάθεση και απαράμιλλη φρεσκάδα." 
– Βασίλης Κορολής (9 / 10)
"Είναι μία αφηγηματική εμπειρία γεμάτη σκοτεινά και μελαγχολικά ηχοτοπία, εξερευνώντας το ατμοσφαιρικό metal σε ένα συνεκτικό album όπου τα πάντα είναι ευθυγραμμισμένα, γι' αυτό και πρέπει να ακούγεται στην ολότητά του. Οι Alcest θα συνεχίσουν να μας ιντριγκάρουν με ανοδικό ρυθμό με τη μοναδική γλυκόπικρη έντεχνη μουσική τους."
– Ντίνα Δέδε (8.5 / 10)
16. Black Mountain – IV
Μετά από πολύχρονη σιωπή, το τέταρτο άλμπουμ των Καναδών Black Mountain είναι μια εμβληματική επιστροφή. Η σημειολογία του εξωφύλλου και του τίτλου (IV) φανερώνει τις κατευθύνσεις, από την αιθέρια ατμόσφαιρα του Wish You Were Here, ως τα πρωτόλεια heavy στοιχεία των Black Sabbath, η ίδια η πελώρια μορφή του Stephen McBean παραπέμπει σε 70s guitar hero και η κρυστάλλινη φωνή της Amber Webber φαντάζει σαν μια μετουσίωση της Grace Slick. Το σημαντικότερο είναι όμως ότι οι Καναδοί εδώ επιτυγχάνουν τον αρμονικό συγκερασμό των retro αναφορών, της ψυχεδέλειας και της vintage αισθητικής με ανανεωτικά στοιχεία από ολόκληρο το φάσμα της σύγχρονης μουσικής, με συνέπεια ο δίσκος να είναι ταυτόχρονα ευκολονόητος και προοδευτικός.
– Δημήτρης Αναστασιάδης
15. Utopianisti – The Third Frontier
"Το avant-prog του Frank Zappa και των Samla Mammas Manna ενώνεται με το χαρακτηριστικό σκανδιναβικό fusion, με μερικές πινελιές από την σκηνή του Canterbury και του γερμανικού jazz / krautrock να χρωματίζουν το μουσικό τους ψηφιδωτό… οι Φινλανδοί κατάφεραν να μας προσφέρουν έναν από τους ποιοτικότερους δίσκους της τρέχουσας χρονιάς."
– Πάρης Γραβουνιώτης (8.5 / 10)
"…jazz / fusion prog με αποκρυσταλλωμένο το avant-prog / RIO στοιχείο, χωρίς περιττές αποκλίσεις, ευθυγραμμισμένα με το πνεύμα του Frank Zappa και του Pekka Pohjola, με απρόβλεπτες μεταπτώσεις ρυθμών και ύφους, εκπληκτικό funky groove, 70s κινηματογραφικό λυρισμό, tongue-in-cheek χιούμορ, υψηλότατο επίπεδο τεχνικής και κομμάτια που κολλάνε ύπουλα στο μυαλό."
– Δημήτρης Καλτσάς (8.5 / 10)
"Μετά τη φετινή κυκλοφορία του Lique Mekwas, αυτό που είναι βέβαιο και ταυτόχρονα προκαλεί χαρά, σεβασμό αλλά και δέος είναι το γεγονός ότι οι Vespero βρίσκονται σε δημιουργικό οργασμό, αποδεικνύοντας πως όχι μόνο βρίσκονται δίκαια στην κορυφή του space rock, αλλά και το ότι σπάνε τα στεγανά του είδους μπαίνοντας ηθελημένα και σε πιο jazzy μουσικά χωράφια."
– Ηλίας Γουμάγιας (9 / 10)
"Διατηρώντας το space-rock / ψυχεδελικό κίνητρό τους, το Lique Mekwas φανερώνει μια πιο afro αισθητική μέσα από την χρήση τοπικών μοτίβων που απελευθερώνουν την αυτοσχεδιαστική τους δεινότητα χωρίς να χάνεται ο μουσικός προσανατολισμός και το νόημα."
– Γιάννης Ζαβραδινός (8.5 / 10)
13. Höstsonaten – Symphony N. 1: Cupid & Psyche
"Έχοντας εναλλασσόμενη πλοκή και περιπετειώδεις μεταβάσεις, ο κοινός ίσως αισθητικός παρανομαστής εδώ είναι μία θελκτική ατμόσφαιρα μυστηρίου. Η ορχηστρική αφηγηματική «ευφράδεια» αναδεικνύεται έντονα μέσα από την απουσία εκφραστικών περιορισμών και στερεοτύπων."
– Δημήτρης Καλτσάς (8 / 10)
"Υψηλή τεχνική, πανέμορφες μελωδίες και αψεγάδιαστες αλλαγές ρυθμών και συναισθημάτων χαρακτηρίζουν ένα από τα καλύτερα instrumental albums της τρέχουσας δεκαετίας. Ένας πραγματικά πολύ καλός δίσκος για το symphonic prog, που είναι φτιαγμένος για να ακούγεται ολόκληρος από την αρχή μέχρι το τέλος."
– Πάρης Γραβουνιώτης (8 / 10)
12. Seven Impale – Contrapasso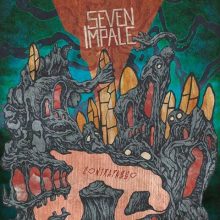 "Οι Νορβηγοί δε σταματούν να μας κινούν την περιέργεια και στην καινούρια τους δουλειά αφού πειραματίζονται σε καινούρια μονοπάτια που περιέχουν από gothic και electronica επιρροές μέχρι heavy prog και heavy fusion…  "I've reached the final conclusion. The epitome of confusion." Και παρόλα αυτά, η «σύγχυση» αυτή είναι τόσο ελκυστική από ένα γκρουπ που, μου φαίνεται, δε θα σταματήσει να μας εκπλήσσει!"
– Θάνος Πάτσος (7 / 10)
"Το δεύτερο album τους έρχεται να συμπληρώσει ή καλύτερα να εμβαθύνει την οπτική των Νορβηγών για την προοδευτική μουσική και να μας προσφέρει μια από τις καλύτερες φετινές κυκλοφορίες. Με καίριες διαφοροποιήσεις στην ποικιλία ρυθμών, μελωδιών και κυρίως στυλ σε σχέση με το City of The Sun, οι Seven Impale πλέον εκπροσωπούν επάξια τα ανένταχτα σε κατηγορίες συγκροτήματα της εποχής τους."
– Αλέξανδρος Τοπιντζής (8.5 / 10)
11. Gojira – Magma
"Πρόκειται για ένα μεταβατικό δίσκο και αυτό που μένει να δούμε είναι αν θα σηματοδοτήσει μία αλλαγή πλεύσης για το συγκρότημα στα πιο βαθιά νερά του ωκεανού της rock μουσικής εν γένει ή θα αποτελέσει μία παρένθεση στην ούτως ή άλλως ενδιαφέρουσα δισκογραφία τους."
– Ηλίας Γουμάγιας (7.5 / 10)
"…το Magma δικαιολογεί σε μεγάλο ποσοστό τον χαρακτήρα που το κοινό του αποδίδει, επιτυγχάνοντας να μην είναι ένα βαρετό αναμάσημα. Για πρώτη φορά παρατηρούνται αστάθειες στο όριο που διακρίνει το  «ψαγμένο» από το «πιασάρικο», προσφέροντας σχεδόν αντιφατικές απολαύσεις και απογοητεύσεις (λίγες)."
– Αλέξανδρος Τοπιντζής (7.5 / 10)
10. The Dear Hunter – Act V: Hymns With The Devil In Confessional
"Το βρίσκω εξαιρετικά αποκαλυπτικό ότι μπορώ να διασκεδάσω με ήχους των Coheed and Cambria, U2 ή Coldplay φιλτραρισμένους μέσα από το ταλέντο αυτού του γκρουπ. Σαν μία West-End παραγωγή πέραν του δέοντος ικανοποιητική, το άλμπουμ δίνει την απάντηση ως προς το πόσο το λεγόμενο "pop-prog" μπορεί να σταθεί εν έτει 2016."
– Θάνος Πάτσος (8.5 / 10)
"Συμπεριλαμβάνοντας πολλές αλλαγές ύφους και διατηρώντας μία ακατάπαυστη ροή, καθώς η ιστορία οδηγείται σε σκοτεινές ατραπούς, η δομή είναι απλά άψογη… Οι διεκδικητές του κορυφαίου Act είναι πλέον πέντε και συνολικά πρόκειται μετά βεβαιότητας πλέον για την καλύτερη prog concept series."
– Δημήτρης Καλτσάς (8.5 / 10)
09. Verbal Delirium – The Imprisoned Words of Fear
"…το The Imprisoned Words of Fear είναι αδιαμφισβήτητα ένας από τους καλύτερους και πιο δουλεμένους progressive rock δίσκους που κυκλοφόρησαν ποτέ στη χώρα μας (που σιγά-σιγά γίνονται όλο και περισσότεροι) και αποτελεί μία ηχηρή δήλωση των Verbal Delirium στο παγκόσμιο γίγνεσθαι του είδους."
– Κώστας Μπάρμπας (9 / 10)
"Η σκοτεινή αισθητική του πανέμορφου εξωφύλλου αποτυπώνεται κατευθείαν και στο μουσικό του περιεχόμενο από την πρώτη κιόλας ακρόαση. Η βαριά ατμόσφαιρα του δίσκου σε συνδυασμό με την εμφανώς πιο σκληρή κατεύθυνση που φαίνεται να ακολουθούν χαρακτηρίζουν το έργο τους σε όλη του τη διάρκεια."
– Πάρης Γραβουνιώτης (8.5 / 10)
"Όσο κι αν η δημοτικότητα τους διαφεύγει, όσο κι αν η εγχώρια μουσική πραγματικότητα  φαντάζει ακόμα ανέτοιμη να υποστηρίξει φερέλπιδες του Ελληνικού prog, οι Mother Turtle αποδεικνύουν πως κατέχουν πολύ καλά την τέχνη του να ΜΗΝ εγκαταλείπουν μια επανάσταση."
– Γιάννης Ζαβραδινός (9 / 10)
"Από το βρετανικότατο Harvest Moon και την άρτια ανάπτυξή του στην ατμοσφαιρική εισαγωγή του Walpurgi Flame και το εξαιρετικό κιθαριστικό solo του Κ. Κωνσταντινίδη κι από εκεί στο μελωδικό The Art Of Ending A Revolution και τα à la Gentle Giant φωνητικά που κλείνουν τον δίσκο όπως ακριβώς τον άρχισαν, καταλήγουμε στο ίδιο συμπέρασμα: έχουμε να κάνουμε με έναν από τους κορυφαίους progressive δίσκους του 2016."
– Πάρης Γραβουνιώτης (8.5 / 10)
07. Metallica – Hardwired… to Self-Destruct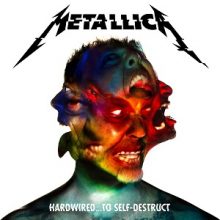 Το νέο τους υλικό δίνει την εντύπωση μιας χαλαρής, ανανεωμένης και αυθόρμητης μπάντας. Δεν φαίνεται να υπάρχει πρόθεση να επανέλθουν στην αρχική τους αγριότητα ή να κάνουν επίδειξη του παλιού τους ήχου. Σε αυτό το διπλό album, η διακύμανση μεταξύ των πιασάρικων ρεφρέν και υψίσυχνων τραγουδιών στο πρώτο μέρος και των περιττών mid-tempo συνθέσεων στο δεύτερο είναι αισθητή, παρέχοντας ένα επιτυχημένο αλλά άνισο heavy metal δίσκο. Το λυσσασμένο γκρουβάρισμα των Metallica είναι εμφανές με ενδιαφέρον songwriting, αξιοπρεπές drumming, θρασύτατα φωνητικά και όλα τα άλλα στοιχεία που ορίζουν την μπάντα, συνθέτοντας μία συμπαγή, θελκτική, και βαριά συνταγή. Αν αγνοήσουμε κάποια fillers που συνιστούν αχρείαστα μεγάλα τραγούδια και τις "ψευδο-thrash" στιγμές, η λέξη «αυτοκαταστροφή» χρησιμεύει μόνο ως τίτλος του album.
– Ντίνα Δέδε
06. Hail Spirit Noir – Mayhem in Blue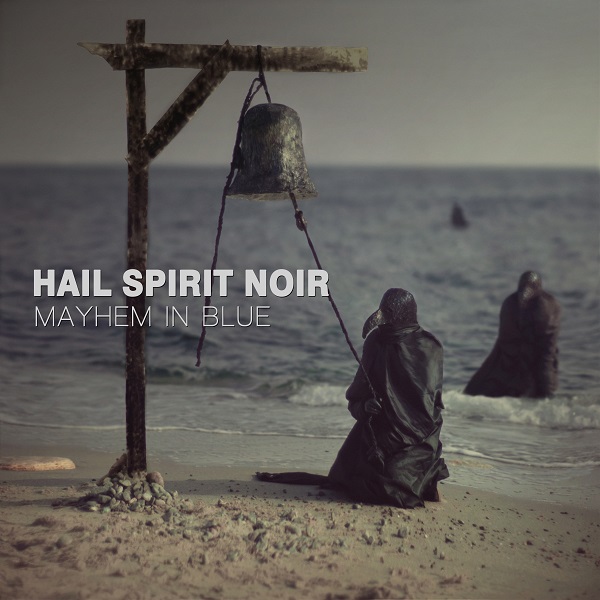 "…έχουμε να κάνουμε με μία πνευματικά και καλλιτεχνικά ώριμη μπάντα που ακούγεται συμπαγής, εντυπωσιάζοντας για άλλη μία φορά με τον ήχο τους, με αξιοσημείωτο progressive πειραματισμό και ψυχεδελική ατμόσφαιρα, αν και όταν το album τελειώνει μένεις με την εντύπωση πως άλλο ένα κομμάτι θα ήταν απαραίτητο. Οι Hail Spirit Noir επιτυγχάνουν μία εντυπωσιακή εικονοπλασία με μοναδική τεχνική ικανότητα."
– Ντίνα Δέδε (8.5 / 10)

"Ο ήχος βγάζει μια οργανική rock αίσθηση, ενώ τα πιο ακραία σημεία είναι απολύτως πειστικά. Το σκοτάδι που αποπνέουν τα κομμάτια πηγάζει μέσα από την ίδια τη σύνθεση και όχι από κάποια φτηνά τεχνάσματα. Το Mayhem In Blue είναι ένας από τους καλύτερους metal δίσκους που θα ακούσετε φέτος παρόλο που δεν είναι και τόσο metal. Ή μήπως είναι;"
– Κώστας Μπάρμπας (9 / 10)
05. Atlanter – Jewels of Crime
"Κουρέλια αντί για κοσμήματα, παρέα αντί για φήμη, καλλιτεχνική ανησυχία αντί για mainstream εφησυχασμός: πάνω σε αυτές τις ιδέες στήνουν οι Atlanter το δεύτερο τους άλμπουμ  Jewels of Crime, καταφέρνοντας κάτι περισσότερο από το να εντυπωσιάσουν τον υποψιασμένο ακροατή και να μπουν στα highlights του 2016: κατορθώνουν να εκφράσουν ένα κομμάτι της γενιάς τους, δηλαδή εμάς."
– Νίκος Φιλιππαίος (8.5 / 10)
"Προσθέτοντας pop/funk hit φόρμες στην βουτηγμένη στα 60s-70s θετικότητά τους, την ιδιάζουσα indie εναλλακτικότητα και τον ασυμβίβαστο προοδευτικό πειραματισμό τους, οι Atlanter επιβεβαιώνουν γιατί αξίζει να θεωρούνται ως ένα από τα πιο ενδιαφέροντα πράγματα στη μουσική σήμερα…"
– Δημήτρης Καλτσάς (8.5 / 10)
04. Not Blood Paint – Believing Is Believing
"Το vintage συνυπάρχει με το alternative απόλυτα αρμονικά, το χορευτικό groove με το πομπώδες ύφος, τα prog 70s με τα post-punk πρώιμα 80s… 10 πιασάρικα και (όσο απίστευτο κι αν ακούγεται) απόλυτα ισάξια κομμάτια, 10 δυνητικά hits, 10 άκρως ενδιαφέρουσες ιστορίες με επικές κορυφώσεις, απρόβλεπτες ανατροπές και κυριολεκτικά ούτε μία μη σημαντική μελωδική φράση."
– Δημήτρης Καλτσάς (9 / 10)
"Ο δεύτερος δίσκος των Not Blood Paint έρχεται από το πουθενά για επαναπροσδιορίσει τον όρο "crossover"… ένα τρελό αμάλγαμα μουσικών επιρροών, από το metal και το glam rock μέχρι τo post-punk και το prog rock και τις κιθάρες πάντα στο προσκήνιο… Μουσικόφιλοι σκαπανείς όλων των φυλών και ειδών οφείλουν να αφιερώσουν το απαραίτητο χρόνο που αξίζει σε αυτή τη δισκάρα."
– Κώστας Μπάρμπας (9 / 10)
"Από τους SBB και τον Michał Urbaniak του χτες μέχρι τους Riverside και πλέον τους Niechęć  του σήμερα, η Πολωνία χάρη στην ιδιόρρυθμη κουλτούρα της εξακολουθεί μέσα από το ευρύ φάσμα του progressive rock να μας συναρπάζει με αξιόλογους μουσικούς και σχήματα. Μία από τις κορυφαίες κυκλοφορίες της χρονιάς."
– Γιάννης Ζαβραδινός (9 / 10)
"…καταφέρνουν να μπλέξουν με επιτυχία την jazz με το progressive rock και το post-rock… Οι όμορφες μελωδίες και οι ήπιες στιγμές εναλλάσσονται με πιο αγχωτικά avant-garde θέματα σε ένα άκρως περιπετειώδες μουσικό rollercoaster. Το Niechęć είναι ένας από τους καλύτερους δίσκους της ευρύτερης jazz που θα ακούσετε φέτος και αποτελεί must για κάθε ακροατή της καλής instrumental μουσικής."
– Κώστας Μπάρμπας (9 / 10) 
02. Fates Warning – Theories of Flight
"Με ομοιομορφία και αρμονία που θυμίζει το A Pleasant Shade of Gray, τα τραγούδια εναλλάσσονται διαλύοντας κάθε πιθανότητα επαναληψημότητας και συνάμα κούρασης του ακροατή… οι Fates καταθέτουν ψυχή σε κάθε δίσκο τους, χωρίς να δημιουργήσουν ποτέ οποιαδήποτε δεύτερη σκέψη για τις προθέσεις τους ως καλλιτέχνες."
– Αλέξανδρος Τοπιντζής (9 / 10)

"Δωδέκατος δίσκος για τους Fates Warning και εκεί που περίμενα μία από το ίδια με το προηγούμενό τους, ξαφνικά εμφανίζεται το Theories of Flight που με άφησε με το στόμα ανοιχτό. Τα κομμάτια είναι όλα υψηλότατου επιπέδου, με τα Seven Stars, The Light and Shade of Things και The Ghosts of Home να ξεχωρίζουν. Αν υπήρχε ένα Still Remains, θα μιλούσαμε για δίσκο μνημείο! Κατ' εμέ ο καλύτερος δίσκος τους μετά το A Pleasant Shade of Gray."
– Γιάννης Βούλγαρης (9 / 10)
01. David Bowie – Blackstar
"Every man has a black star / A black star over his shoulder / And when a man sees his black star / He knows his time, his time has come, τραγουδούσε ο Elvis το 1960. Ο David Bowie το γνώριζε καλά. Γνώριζε ότι έχει καρκίνο, γνώριζε ότι μπορεί να πεθάνει από μέρα σε μέρα. "Ας ξεπεράσω τον εαυτό μου" σκέφτηκε. "Θα ανακατέψω τη jazz της Νέας Υόρκης, το krautrock, την avant-garde με στοιχεία ηλεκτρονικής και RnB και σε συνδυασμό με το βρετανικό dna του singer-songwriter που διαθέτω, θα δημιουργήσω ένα φοβερό, αξεπέραστο ηχητικό αποτύπωμα, ακραιφνώς πειραματικό και ταυτόχρονα pop με τον πιο απόλυτο τρόπο. Και μετά θα φύγω." Έτσι έγινε. Είναι το Blackstar το καλύτερο άλμπουμ του Bowie; Πιθανόν. Το σίγουρο είναι πως αποτελεί το απόλυτο κύκνειο άσμα ενός μοναδικού, ασυμβίβαστου καλλιτέχνη. Επισφραγίζει το γεγονός ότι όλη η μουσική «έχει πλέον παιχτεί» και μετατρέπει το θάνατό του σε ένα απαράμιλλο έργο τέχνης, που ο απόηχός του θα συζητάται για χρόνια."
– Ηλίας Γουμάγιας
---
Δημήτρης 
Αναστασιάδης
01. David Bowie – Blackstar
02. Niechęć – Niechęć
03. Atlanter – Jewels of Crime
04. Black Mountain – IV
05. Metá Metá – MM3
06. King Gizzard and the Lizard Wizard – Nonagon Infinity
07. Fates Warning – Theories of Flight
08. Mother Turtle – II
09. Metallica – Hardwired… to Self-Destruct


10. Sturgill Simpson – A Sailor's Guide to Earth

Γιώργος
Βατικιώτης

01. David Bowie – Blackstar
02. Atlanter – Jewels of Crime
03. Niechęć – Niechęć
04. Hail Spirit Noir – Mayhem in Blue
05. Not Blood Paint – Believing Is Believing
06. King Gizzard and the Lizard Wizard – Nonagon Infinity
07. Fates Warning – Theories of Flight
08. Sturgill Simpson – A Sailor's Guide to Earth
09. Black Mountain – IV
10. Nick Cave & The Bad Seeds – Skeleton Tree

Γιάννης 
Βούλγαρης
01. Fates Warning – Theories of Flight
02. David Bowie – Blackstar
03. Niechęć – Niechęć
04. Alcest – Kodama
05. Not Blood Paint – Believing Is Believing
06. Ihsahn – Arktis.
07. Deftones – Gore
08. Metallica – Hardwired… to Self-Destruct
09. Ulcerate – Shrines of Paralysis
10. Mother Turtle – II
Λίλα 
Γκατζιούρα
01. David Bowie – Blackstar
02. Vespero – Lique Mekwas
03. Atlanter – Jewels of Crime
04. Fates Warning – Theories of Flight
05. POEM – Skein Syndrome
06. Dream the Electric Sleep – Beneath the Dark Wide Sky
07. Hail Spirit Noir – Mayhem in Blue
08. Motorpsycho – Here Be Monsters
09. The 1975 – I Like it When You Sleep For You Are So Beautiful Yet So Unaware of It


10. Radiohead – A Moon-Shaped Pool

Ηλίας 
Γουμάγιας
01. David Bowie – Blackstar
02. Metallica – Hardwired… to Self-Destruct
03. Not Blood Paint – Believing Is Believing
04. Giraffe Tongue Orchestra – Broken Lines
05. Hail Spirit Noir – Mayhem in Blue
06. Bent Knee – Say So
07. Gojira – Magma
08. Vespero – Lique Mekwas
09. Niechęć – Niechęć


10. King Gizzard and the Lizard Wizard – Nonagon Infinity

Πάρης 
Γραβουνιώτης
01. Utopianisti – The Third Frontier
02. Niechęć – Niechęć
03. David Bowie – Blackstar
04. Verbal Delirium – The Imprisoned Words of Fear
05. Mother Turtle – II
06. Big Big Train – Folklore
07. Höstsonaten – Symphony N. 1: Cupid & Psyche
08. Motorpsycho – Here Be Monsters
09. Vespero – Lique Mekwas


10. Heron Oblivion – Heron Oblivion

Ντίνα
Δέδε
01. Cobalt – Slow Forever
02. David Bowie – Blackstar
03. Niechęć – Niechęć
04. Hail Spirit Noir – Mayhem in Blue
05. Cultes Des Ghoules – Coven, or Evil Ways Instead of Love
06. Metallica – Hardwired… to Self-Destruct
07. Ulcerate – Shrines of Paralysis
08. Blood Incantation – Starspawn
09. Alcest – Kodama
10. Asphyx – Incoming Death
Μελέτης
Δουλγκέρογλου
01. Death Angel – The Evil Divide
02. Not Blood Paint – Believing Is Believing
03. Fleshgod Apocalypse – King
04. Fates Warning – Theories of Flight
05. Evergrey – The Storm Within
06. Niechęć – Niechęć
07. Meshuggah – The Violent Sleep of Reason
08. Fear Factory – Genexus
09. Opeth – Sorceress


10. Myrath – Legacy

Γιάννης
Ζαβραδινός
01. Niechęć – Niechęć
02. Höstsonaten – Symphony N. 1: Cupid & Psyche
03. Farmhouse Odyssey – Rise Of the Waterfowl
04. Seven Impale – Contrapasso
05. Antoine Fafard – Sphère
06. Not Blood Paint – Believing Is Believing
07. Mother Turtle – II
08. Τhe Claypool Lennon Delirium – Monolith Of Phobos
09. Tiles – Pretending to Run


10. Gong – Rejoice! I'm Dead

Γιώργος
Ζούκας
01. David Bowie – Blackstar
02. Markey Funk – Instict
03. Grup Ses – Alliance
04. Heliocentrics – From The Deep
05. Yussef Kamaal – Black Focus
06. Sarathy Korwar – Day to Day
07. BBNG – IV
08. Nomade Orchestra – Nomade Orchestra
09. Gaslamp Killer – Instrumentalempathy


10. Debre Damo Dining Orchestra – Debre Damo Dining Orchestra

Δημήτρης 
Καλτσάς
01. David Bowie – Blackstar
02. Not Blood Paint – Believing Is Believing
03. Niechęć – Niechęć
04. Atlanter – Jewels of Crime
05. Heron Oblivion – Heron Oblivion
06. Verbal Delirium – The Imprisoned Words of Fear
07. The Dear Hunter – Act V: Hymns With The Devil In Confessional
08. Utopianisti – The Third Frontier
09. Bent Knee – Say So
10. Fates Warning – Theories of Flight
Δημήτρης 
Καστρίτης

01. Niechęć – Niechęć
02. Vespero – Lique Mekwas
03. Höstsonaten – Symphony N. 1: Cupid & Psyche
04. Utopianisti – The Third Frontier
05. Verbal Delirium – The Imprisoned Words of Fear
06. Mother Turtle – II
07. Vassilis Lagos Quintet – Καντάδες για έναν Δαίμονα
08. Zanov – Open Worlds
09. Antoine Fafard – Sphère
10. Atlanter – Jewels of Crime
Άρτεμις 
Κονδυλοπούλου
01. Bat For Lashes – The Bride
02. David Bowie – Blackstar
03. Leonard Cohen – You Want It Darker
04. Metallica – Hardwired… to Self-Destruct
05. Insomnium – Winter's Gate
06. Agnes Obel – Citizen Of Glass
07. Frøkedal – Hold On Dreamer
08. Ed Harcourt – Furnaces
09. New Model Army – Winter
10. Crippled Black Phoenix – Bronze
Βασίλης 
Κορολής
01. Ψ.Χ – Το Φως Το Αληθινό
02. Alcest – Kodama
03. Metallica – Hardwired… to Self-Destruct
04. Megadeth – Dystopia
05. Fates Warning – Theories of Flight
06. Ulver – ATGCLVLSSCAP
07. In The Woods… – Pure
08. Gojira – Magma
09. Ihsahn – Arktis.


10. Oranssi Pazuzu – Varahtelija

Μίλτος 
Κωστούλας
01. Fates Warning – Theories of Flight
02. The Dear Hunter – Act V: Hymns With The Devil In Confessional
03. Kansas – The Prelude Implicit
04. Hail Spirit Noir – Mayhem in Blue
05. Redemption – The Art Of Loss
06. Big Big Train – Folklore
07. Motorpsycho – Here Be Monsters
08. Verbal Delirium – The Imprisoned Words of Fear
09. Headspace – All That You Fear Is Gone
10. Marillion – F.E.A.R.
Χρήστος 
Μήνος
01. David Bowie – Blackstar
02. Schammasch – Triangle
03. The Dear Hunter – Act V: Hymns With The Devil In Confessional
04. Metallica – Hardwired… to Self-Destruct
05. Ulver – ATGCLVLSSCAP
06. Gojira – Magma
07. Agatus – The Eternalist
08. Innerwish – Innerwish
09. Hail Spirit Noir – Mayhem in Blue
10. Fates Warning – Theories of Flight
Κώστας 
Μπάρμπας
01. David Bowie – Blackstar
02. Atlanter – Jewels of Crime
03. Hail Spirit Noir – Mayhem in Blue
04. Niechęć – Niechęć
05. Not Blood Paint – Believing Is Believing
06. Verbal Delirium – The Imprisoned Words of Fear
07. Ulver – ATGCLVLSSCAP
08. Mother Turtle – II
09. Michael Kiwanuka – Love & Hate
10. Vespero – Lique Mekwas

Πέτρος
Παπαδογιάννης

01. Fates Warning – Theories of Flight
02. Not Blood Paint – Believing Is Believing
03. Hexvessel – When We are Death
04. Gojira – Magma
05. Nick Cave & The Bad Seeds – Skeleton Tree
06. Motorpsycho – Here Be Monsters
07. Pelander – Time
08. In The Woods… – Pure
09. Atlanter – Jewels of Crime


10. David Bowie – Blackstar

Θάνος
Πάτσος
01. The Dear Hunter – Act V: Hymns With The Devil In Confessional
02. Fates Warning – Theories of Flight
03. Verbal Delirium – The Imprisoned Words of Fear
04. iamthemorning – Lighthouse
05. Vulkan – Observants
06. Frost* – Falling Satellites
07. Seven Impale – Contrapasso
08. Patchwork Cacophony – Five of Cups
09. Headspace – All That You Fear Is Gone
10. Ihsahn – Arktis.

Goran
Petrić


01. Fates Warning – Theories of Flight
02. David Bowie – Blackstar
03. Sumerlands – Sumerlands
04. Eternal Champion – The Armor of Ire
05. Gojira – Magma
06. Haken – Affinity
07. Megadeth – Dystopia
08. Devin Townsend Project – Transendence
09. Hammers of Misfortune – Dead Revolution
10. Black Mountain – IV
Κώστας 
Ρόκας
01. Fire! Orchestra – Ritual
02. Seven Impale – Contrapasso
03. Haken – Affinity
04. Long Distance Calling – TRIPS
05. Karmakanic – DOT
06. Fates Warning – Theories of Flight
07. Gravitysays_i – Quantum Unknown
08. Black Mountain – IV
09. Hedvig Mollestad Trio – Black Stabat Mater
10. Utopianisti – The Third Frontier
Θωμάς 
Σαρακίντσης

 01. Wolf People – Ruins
02. Witchcraft – Nucleus
03. Sumerlands – Sumerlands
04. Blood Ceremony – Lord of Misrule
05. Black Mountain – IV
06. Electric Citizen – Higher Time
07. Atlanter – Jewels of Crime
08. Hail Spirit Noir – Mayhem in Blue
09. Mondo Drag – The Occultation of Light
10. Vektor – Terminal Redux
Λευτέρης 
Σταθάρας
01. Not Blood Paint – Believing Is Believing
02. David Bowie – Blackstar
03. Niechęć – Niechęć
04. Atlanter – Jewels of Crime
05. Mother Turtle – II
06. Verbal Delirium – The Imprisoned Words of Fear
07. Höstsonaten – Symphony N. 1: Cupid & Psyche
08. POEM – Skein Syndrome
09. Gojira – Magma
10. Fates Warning – Theories of Flight
Παναγιώτης 
Σταθόπουλος
01. Fogh Depot – Turmalinturm
02. Hintermass – The Apple Tree
03. Saturnia – The Real High
04. Gravitysays_i – Quantum Unknown
05. Mother Turtle – II
06. Forma – Psysicalist
07. Causa Sui – Return To The Sky
08. SURVIVE – RR7349
09. Chickn – Chickn
10. Bent Knee – Say So
Αλέξανδρος 
Τοπιντζής


01. Fates Warning – Theories of Flight
02. David Bowie – Blackstar
03. Blood Incantation – Starspawn
04. Seven Impale – Contrapasso
05. Mother Turtle – II
06. The Body – No One Deserves Happiness
07. Wolf People – Ruins
08. Not Blood Paint – Believing Is Believing
09. Atlanter – Jewels of Crime
10. Niechęć – Niechęć
Νίκος
Φιλιππαίος
01. Trevor Something – The Soulless Computer Boy and the Eternal Render
02. Kutiman – 6 AM
03. Atlanter – Jewels of Crime
04. Smith & Mudd – Gorthleck
05. Nicolas Jaar – Sirens
06. Wilson Tanner – 69
07. Cantoma – Just Landed
08. Mmoths – Luneworks
09. Hail Spirit Noir – Mayhem in Blue
10. Michael Kiwanuka – Love & Hate
Γιώργος 
Φλωράκης
01. The Memory Band – A Fair Field
02. Shirley Collins – Lodestar
03. The Honey Pot – Ascending Scales
04. Alasdair Roberts & James Green – Plaint Of Lapwing
05. Icarus Peel: Forget Me Not Pussy Willow
06. Lords Of Thyme – Pellets
07. Soft Hearted Scientists – Golden Omens
08. Sumner – That Ladybird Summer
09. Laurie Shaw – Felted Fruit


10. Exedra – Elemental