by Kostas Barbas, Dimitris Kaltsas, Christos Minos, Petros Papadogiannis, Panos Papazoglou, Goran Petrić, Thomas Sarakintsis, Lefteris Statharas, Alexandros Topintzis, Giannis Voulgaris, Giannis Zavradinos
The bands that emerged from the progressive spectrum during the last decade are numerous and many of them are now regarded as highly promising or already established acts. This is the third part of a series of articles dedicated to the most important prog debuts since 2010 (check our articles on about the 2010 and 2011 prog debuts). The purpose of this article series is not only to remember these albums, but also to rate each debut as well as the prospect of each band today (at the bottom of the page). Let us now remember in chronological order (based on month and day of release) the most important debut albums of 2012 and what each band has accomplished thus far.
---
El Doom & The Born Electric – El Doom & The Born Electric
A new band of well-known musicians of the Norwegian progressive school is releasing an amazing debut album, led by singer, composer and producer Ole Petter Andreassen (El Doom) and developed thanks to the leading role of Hedvig Mollestad's excellent guitar inspirations. With the participation of superb musicians from Elephant9 etc., El Doom & The Born Electric offer an inspired album with high level of musicianship, that leads to the impression of the unsuspecting listener. That is, because as heavy prog guides the effort, it develops wonderful melodies, atmospheric detours and labyrinthine paths that highlight the seven compositions; an effort that persistently seeks the continuation of its impressive completion.
Since then…
Some live performances, festival appearances, but no indication of a new album. Since 2012, albums have been released by Thulsa Doom, Elephant9, Hedvig Mollestad Trio as well as solo albums.
Soen – Cognitive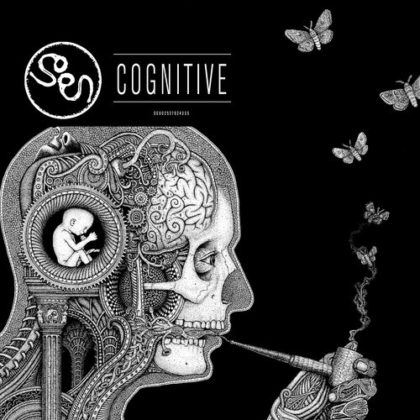 Cognitive combines the virtues of great musicians (among them ex Opeth drummer Martin Lopez, and exceptional bassist Steve DiGiorgio), and has the privilege of having Joel Ekelöf on vocals. Nice compositions, which impress with the high level of technique and the drama that pervades them. Unfortunately, next to all these positive elements there is a big shadow: Tool. Their influence goes beyond the "legitimate" limits and you often wonder if some of the songs are covers… Thus, Soen's debut album leaves mixed impressions: a promise that is subverted by themselves…
Since then…
They have managed to exorcise Tool's influence to a great extent so that the band's own personality can stand out. Today Soen is one of the most interesting progressive metal bands. And they still have the privilege to have Joel Ekelöf on vocals…
T.R.A.M. – Lingua Franca
Side project T.R.A.M. was formed at the beginning of the previous decade, (the initials refer to the musicians' surnames) consisting of members of Animals as Leaders, Suicidal Tendencies and the gods The Mars Volta. Lingua Franca was released in 2012, and it is an extremely inaccessible but at the same time tempting and ultimately attractive work of art. Here everything is defined and determined by utter unconventionality, generously providing instrumental jazz-fusion seminars, stepping into avant-prog charted waters. The guitars are superb, the drumming is irritatingly precise, imaginative, proggy and sexy, while the saxophone enriches every composition beautifully. The word that sums up the album is enthusiasm and we hope their prolonged inactivity will end soon.
Since then…
The band has not officially returned, although it's active. We do not demand from this superb project to be very productive, but their artistic level is a balm for the spirit and the mind. Music needs their essential technocracy and 30 minutes is never enough.
Flying Colors – Flying Colors
The debut of Flying Colors could be another boring record by a supergroup. Nevertheless, Steve Morse, Neal Morse and Mike Portnoy entered the studio with a lot of enthusiasm, and created a progressive rock album, which rocks without any regrets. The hard rock air brought by Steve Morse, as well as his excellent playing, make the difference here, alongside Neal Morse's best pop side. The only downside is the long duration, as not all the pieces are equally good, with Shoulda Coulda Woulda and Kayla being the highlights.
Since then…
Unfortunately, what followed was not so good. Second Nature (2014) and Third Degree (2019) in no way justify their existence and are footnotes to the contributors' CVs.
AtomA – Skylight
The debut of the Swedes AtomA is a beloved mystery, as it balances in a structurally multi-layered, deeply atmospheric, epic sci fi concept style, attempting bold mixes of musical genres that we rarely hear together. Under a basic post-rock mold, the main means of expression are prog (and post-) metal, ambient and electronic music (even pure trance music). The result is a record that flows effortlessly, prompting questions that are answered (or not) upon each new listen. Skylight may not be the best prog debut of 2012, but it is definitely one of the boldest and most ambitious with some moments of greatness.
Since then…
Skylight remains the only AtomA album to date. The good news came a few days ago, when band leader Ehsan Kalantarpour announced that AtomA will return in 2021.
iamthemorning – ~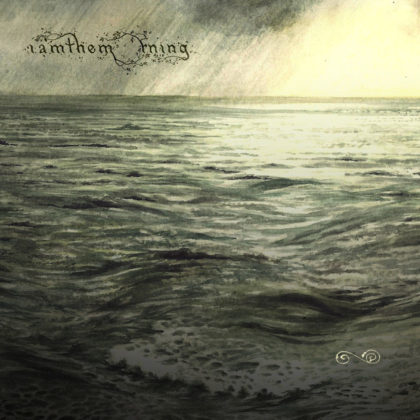 Marjana Semkina (vocals) and Gleb Kolyadin (piano) from St. Petersburg, Russia introduced themselves in 2012 with the self-funded debut ~. The central idea of ​​the project was to combine chamber music with influences from progressive rock, and folk, under a pop / rock approach in the style of Tori Amos. The compositions are based on the wonderful melodies on classical piano, the melancholy tone of the cello / violin, with the electric instruments helping the small technical passages, while the lyrics are imaginary Victorian stories. ~ has been an interesting proposition for art-rock fans, but I dare say mainly for those who like Celtic and classical elements in music.
Since then…
They have released 4 studio albums with Lighthouse (2016) standing out as a favorite among their fans. I think that they did not evolve as much as they could, they stagnated in the same style, and finally any element of surprise that their debut had was lost.
Ne Obliviscaris – Portal of I
Portal of I is an amazing extreme metal album because the Australians managed to combine many different music genres in their debut, taking the archetypal black metal and coloring it with classical music melodies (using violin and classical guitar), flamenco and latin rhythmic playing on drums, clean vocals, technical guitar solos, and a diffuse prog metal mood. All of this can be heard on tracks such as Portal of I and And Plague Flowers the Kaleidoscope. The tremendous musicianship combined with the crystal clear production makes this mosaic of ideas and genres sound unified, with identity, creating expectations for the future.
Since then…
Those expectations were met fully. Ne Obliviscaris managed to release two more equally great albums (Citadel – 2014 and Urn – 2017), and are now considered one of the biggest names in the Australian progressive metal scene.
Headspace – I Am Anonymous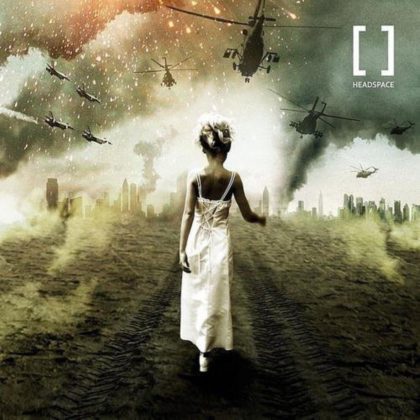 Headspace was formed by Adam Wakeman (son of legend Rick Wakeman), with Damian Wilson (ex-Threshold, Arena) as the lead vocalist. In their debut they manage to present a progressive metal album, in which the level of technique goes hand in hand with that of songwriting. The band's style stands between the past and the future of the genre, with Haken, Dream Theater and of course Threshold coming to mind, but not too much. Wilson certainly shines with his performance, as do the rest of the band members, while the long duration and the concept are anything but tiring for the listener.
Trioscapes – Separate Realities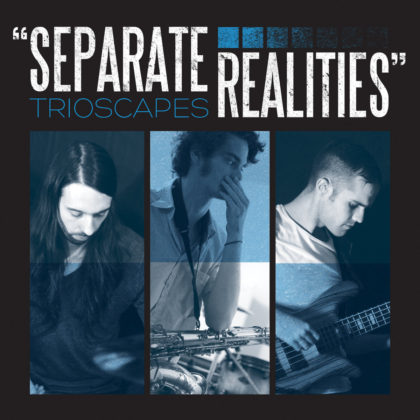 Separate Realities is the debut album by Trioscapes, a jazz/rock fusion trio formed by Dan Briggs (Between the Buried and Me). The music is kind of heavy jamming, and the saxophone is of course a little more central due to its sound. The closest you can compare their sound to is heavier fusion bands of the seventies like Mahavishnu Orchestra (Trioscapes started playing covers of Mahavishnu Orchestra songs) or Miles Davis' Bitches Brew.  For jazz beginners, the sound might seem a bit chaotic, especially since most of the songs are also rather fast. Strongly recommended record, especially for fans of technical exhibitions and jazz fusion instrumental music.
Since then…
Two years later, the band released their second album, the very beautiful and quite spacey/trippy Digital Dream Sequence. Since then, Briggs is more focused on working with his primary band. Trioscapes fans are still waiting for their next album that could be the culmination of everything they've been working towards so far.
In the Silence – A Fair Dream Gone Mad
The debut full-length album of In the Silence from Sacramento, CA justifiably caught the attention of those who had the chance to listen to it. It was undoubtedly a wonderful version of progressive metal that developed a lot during the last decade. The basis of their sound is strictly atmospheric and ethereal, without missing the explosiveness and the compositional detail that impresses. The mix of elements reminiscent of Riverside, Katatonia, Opeth and Alcect under a melodic prog metal prism with an exceptional level of technique make A Fair Dream Gone Mad one of the most underrated prog releases of the 10's.
Since then…
After several years of silence, the band's second album is expected soon, hopefully in 2021.
Thank You Scientist – Maps of Non-Existent Places
Thank You Scientist from Montclair, NJ is among the bands that have given a refreshing air to progressive rock, based on the recent past and bands such as Coheed and Cambria, The Dear Hunter and Mars Volta, investing heavily in wind instruments and a completely personal mix of elements from jazz / fusion to math rock, and from post-hardcore to pop-rock. The result in Maps of Non-Existent Places was inconceivably technical, pluralistic and highly personal prog with a view exclusively to the future. The legacy of this debut was the apotheosis of the unpredictable element and the effortless conviction that no matter how much these guys joke about everything, you can only take their endless talent seriously.
Since then…
Stranger Heads Prevail (2014) και Terraformer (2019) confirmed the high expectations and Thank You Scientist is one of the top prog rock bands of our time.
Breaking Orbit – The Time Traveller
Breaking Orbit was one of the many talented bands that sprang up in the 00s in Australia forming that impressive alt-prog scene that to this day gives diamonds to the gray zone between rock and metal, with characteristic post-rock groove, heavy riffing, odd-time signatures and endlessly melodic vocal lines. The Time Traveler deserves a prominent place in the pantheon of this scene, gaining impressions with the perfect combination with more traditional sounds (e.g. symphonic elements, trippy psychedelia). The content fully justifies the title and even after the end of each complete listening experience, the feeling of enjoyment is always the same. That is a great achievement.
Since then…
Unfortunately, Transcension (2015), was not as good, although it had some great moments. Hopefully, their third album, which may be released in 2021, will highlight the undoubted talent of these musicians.
Tusmørke – Underjordisk Tusmørke
The Norwegians' debut was a pleasant surprise for the fans of prog folk sound, with their music sounding like a mix of Jethro Tull's folk approach with Focus' up-tempo mood. The combination of English and Norwegian lyrics takes away a lot from the album's homogeneity, but compositions such as the album opener Fimbul or The Quintessence of Elements are characteristic of their style, with the band relying mainly on the flute, Lars Fredrik Frøislie's vocals, and of course the keys' pluralism by the versatile Frøislie (White Willow, Wobbler).
Since then…
Tusmørke are considered one of the most productive bands on the Norwegian scene, with record releases almost every year since then, sometimes with greater (Fjernsyn i farver) and sometimes with less success (Hinsides). On February 26, we are expecting their eighth studio album, entitled Nordisk Krim.
Playgrounded – Athens
A deconstruction of the experiences of the youth in the capital city of Greece. That's what Playgrounded managed to achieve with their debut EP Athens. Moody, dark and staccato progressive metal heavily influenced by bands like Mastodon and Tool. With their mix of heavy and electronic sounds they manage to intelligently transfer their experiences maturing during the heavy period of the economic crisis in Greece. The keyboards are adding an additional layer as they're masterfully intertwined with the sturdy rhythm section. The vocals are calmly walking us through the music while the guitars are generally riff oriented with the one solo at the end of the album being great and leaves us wanting more…
Since then…
The band moved to the Netherlands to evolve their music. Their follow up In Time with Gravity finds them trying to find their bearing and growing up in a very different environment.
Ángel Ontalva – Mundo Flotante
With three October Equus releases to his credit, Ángel Ontalva released his forst solo album, Mundo Flotante, in 2012. His RIO / avant-prog background was enriched with harmonious lyricism, and ethnic elements within a balanced ratio of experimentation and structured composition. His ingenuity as a creator and soloist is abundantly reflected in his ambitious orchestrations. Inventive guitar riffs (e.g. in Leilya) and an atmosphere imbued with an oriental scent, exotic aspects encountered by prog-fusion masterpieces such as the Sendas de Ofir suite are presented as dominant features, as a common component of all of Ontalva's albums to this day. Mundo Flotante is an attractive, solid, and well-structured debut.
Since then…
Ontalva records albums of incomparable beauty with October Equus (La Isla Purgatorio – 2013), and as a solo artist (Tierra Quemada – 2015),  and he's also released two albums with the great Vespero.
---
Those were the 15 prog debuts from 2012 we picked as most important. Several Progrocks.gr editors (not only those who participated in the article above) rated the albums and the prospect of all respective bands based on their activity till this day. The average of all ratings gave these results:
The bar chart above shows our rating averages regarding each record as well as the prospect of each band today. Trioscapes' debut is appointed as the highest ranking album of the selection (8.29/10), followed by the bedut albums by Ángel Ontalva (8.2/10) and El Doom & The Born Electric (8.15/10). Trioscapes was appointed as the most promising act (8.46/10), followed by T.R.A.M. (8.3/10) and Soen (8.25/10).
We are returning soon with the third part and the prog debuts released in 2013!