by Kostas Barbas, Vangelis Christodoulou, Paris Gravouniotis, Dimitris Kaltsas, Thomas Sarakintsis, Lefteris Statharas, Panagiotis Stathopoulos, Alexandros Topintzis, Giannis Voulgaris
Translation: Vangelis Christodoulou
Looking back to the more recent releases, we realized that many bands have emerged from the progressive spectrum with several of them now being regarded as highly promising or even significant. On the other hand, some or even many of these promising bands have not yet made the success they deserve and their promising debuts have been criminaly overlooked, buried under thousands of other releases in a time suffering by album polution.
This is the first of a series of articles devoted to the most important prog debuts since 2010. As the candidate albums proved very early to be numerous, we thought best to work in a chronological fashion and not merely remember each band's first release, but to effectively grade each debut and band's perspective with regards to today's standards (see bottom of the page). Let us now remember in chronological order (based on month and day of release) the most important debut albums for 2010 and what each band has accomplished thus far.
---
Tonbruket – Dan Berglund's Tonbruket
Tonbruket were formed in the wake of e.s.t.'s tragic break-up by a Dan Berglund keen to showcase his rock roots. Essentially a collective among equals, they delivered a debut album that balances through a multitude of styles and yet manages to be distinct and categorical. Much like their name suggests (Tonbruket stands for "the sound factory" in swedish) the band forged a fire-breathing creature in an imaginary epic and it's made up of post-rock, prog, country music, modern composition and jazz. That, without losing edge or postponing experimentation, all while maintaining some pop sensibilities. An astonishing album indeed, a masterpiece.
Since then…
They have released 3 more albums that may or may not be at par with the debut, while remaining active on stage.
Haken – Aquarius
The Brits' debut was released in 2010 and came to leave their imprint really fast. Progressive metal of the Dream Theater school though unlike what the Theater had been producing for years at that time. On first listen, Aquarius might appear busy and dense but with attention and a few more spins, everything that we would come to love about the band reveals itself. The band, being eclectic and with outstanding artistic quality, show some of its facets. Symphonic prog, jazz, heavy metal, all these are combined with exceptional musicality. Haken's debut may not be something new or groundbreaking but it arrived at a period when prog metal had nothing special to demonstrate and thus was fresh and promising.
Since then…
Eight years and three albums later, Haken have evolved into a cornerstone for prog metal and have managed to convince everyone about their value and talent.
Ciccada – A Child In the Mirror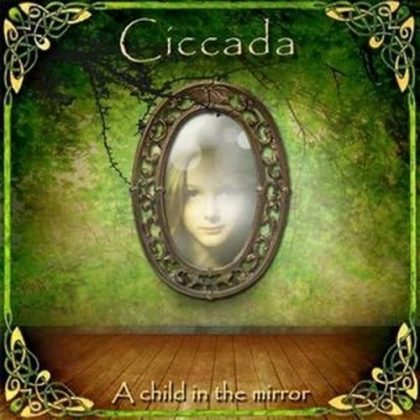 Throughout A Child In The Mirror, the Athenian band invests in developing a resourceful melodicism the immediacy and comfort of which, is paramount to the outcome as it excellently and comfortably places itself right at the cynosure. To accomplish that, the beautiful interchanges between the tranquil and the intense are at play, besides the fine work in the orchestration and execution as well as the mixing and production.
The band euphoniously creates a prog folk scenery where the resulting style refers to the quintessence of Gentle Giant, Renaissance, Genesis and Gryphon among others. It is an achievement for Ciccada that not only do they successfully lay their influences down, but they manage to imprint their personal voice onto the listener. And they do so with a no-retro attitude.
Since then…
Three years ago, they released their sophomore album which finds them visiting their prog roots in a more complete, less safe and more determined way.
My Brother the Wind – Twilight in the Crystal Cabinet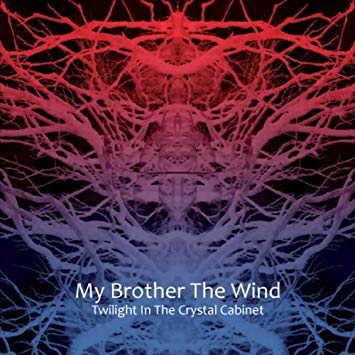 My Brother the Wind's formation is the result of four musicians' urge to jam, without necessarily having shared a studio room before. This is exactly what they accomplish on first strike in Twilight In the Crystal Cabinet. Two guitars, bass and drums in an attempt to capture spontaneous inspiration. What is more impressive is the structural potency of these newborn ideas while the overall Scandinavian psychedelic and space music feel is also significant. An essential record for jamming aficionados regardless of music style.
Since then…
The Swedes continued extraordinarily with the less spontaneous but much more immaculate and balanced I Wash My Soul In The Stream Of Infinity. The Once There Was A Time When Space And Time Were One which came after that wouldn't reach the first two in quality but it nevertheless was not noticeably lacking.
Sky Architect – Excavations of the Mind
Excavations of the mind is one of the most promising debut albums of the year. Within its 50-minute duration, Sky Architect manage to do everything right delivering a seminar on how the by-the-book progressive rock should be played. The truth however is that originality is the only area where the Dutch are lagging behind, since what they skillfully master is the style which was developed by bands like Gentle Giant, Genesis and Yes when those were doubting the classic rock form. They are unintimidated by long compositions while at times sounding heavy, that way summoning Dream Theater's fans to the ball who, along with fans of bands such as Spock's Beard should give Sky Architect a chance, if they haven't already.
Since then…
The future has not been so impressive for Sky Architect, since their debut is still their best. However, each of their next three albums is worthy, with 2013's A Billion Years οf Solitude on top.
The Contortionist – Exoplanet
Exoplanet was released in 2010 and is labeled as deathcore, as in death metal riffs, drop tuning and hardcore breakdowns, but fortunately there's more to it. The Contortionist embellish their music with djent qualities (placing them at the forefront of that style that was then at its infancy) as well as melodic themes which give them a more progressive edge and move them away from the riffraff of American mainstream groups of the era that were playing metal with pop choruses. The Between the Buried and Me and Meshuggah influences are obvious in the debut, which is however strongly personal as well (vocals, keyboards), thus rendering Exoplanet a quality album that survived the deathcore fiasco of the decade.
Since then…
The Contortionist have released three albums gradually throwing their deathcore sound away whilst adopting a progressive / avant-garde metal attitude. The pinnacle of their career so far is 2014's Language with last year's Clairvoyant following.
BunChakeze – Whose Dream
The British / Swedish BunChakeze were formed in London in the early 80s and by 1985 they had already finished recording Whose Dream which was not released before 2010. It is melodic progressive rock with clear song structure, not far from neo-prog that was then flourishing in the Isles. Colin Tench, Gary Derrick και Cliff Deighton comprised the band's core and BunChakeze sound original even today, even if their music (naturally) lacks thickness and the production sounds mediocre despite any remastering attempt (again, naturally). This is for friends of the melodic prog rock from the past.
Since then…
They haven't composed any new music or released another album and unfortunately Colin Tench passed away months ago (27/12/2017).
Amoeba Split – Dance of the Goodbyes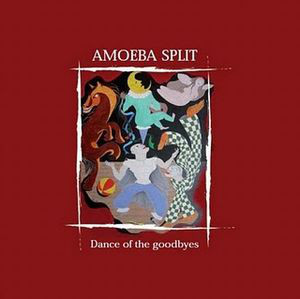 Who expected that this decade's best jazz prog sample, the kind the great Canterbury scene taught us, would be released by an obscure Spanish band? Amoeba Split had already been around for 9 years before they put out Dance of the Goodbyes – their excellent debut whose release delayed due to complications. With their extraordinary skills and a loaded musical arsenal (guitar, saxophone, flute, piano, hammond, mellotron, mini-moog) as their vehicle, they perform challenging and impressive jams full of rhythm interchanges and original melodies.
Since then…
Just two years ago the Spanish progsters released their second studio album appropriately titled Second Split, which is another quality output within jazzy prog rock.
Lebowski – Cinematic
The Polish quartet offered their so far sole full-length studio album in the beginning of this decade. Cinematic is a tribute to some of the band's favorite (and largely Polish) directors, with the backstory being fully supported by the music, thus providing the listening experience with a rare cinematic flow. Neo-prog, jazz, symphonic, world music and ambient elements are mixed and combined extraordinarily in order to serve the basic concept, while the embellishment of the beautiful instrumental themes with movie dialogues certainly adds to the final result.
Since then…
Lebowski have released 2 satisfactory EPs titled The Doosan Way and Goodbye my Joy, while just last year they released the Lebowski plays Lebowski live album which includes new material but for three compositions.
Nordagust – In the Mist of Morning
Following many demos and some complications which lasted about a decade, Nordagust released their first and only album in 2010 as an excellent taster of their skills. The record displays an absolutely dreary, almost suffocating ambience (partly due to Daniel Solheim's vocal tone) with the Northern European scene as its home turf (Anekdoten, Änglagård) and of course the region's traditional music. The use of the mellotron or the kantele gives the compositions exactly these traits and the overall result is remarkably mature for a debut. The only fundamental drawback of the album is the recording (especially when it comes to the guitars and vocals) which is reminiscent of previous decade's amateur attempts.
Since then…
Unfortunately, Nordagust split in 2012, while in January 2016 they announced that they are working on new material which will be released if and only it is at par with their set quality standards.
Magic Bus – Magic Bus
With 2010 and their debut album as starting point and hailing from Devonshire's Totnes in Southwestern UK, Magic Bus approach rock progressively, walking on the path first trodden by artists and groups of the legendary Canterbury sound. Nevertheless, a simultaneous tendency towards the East US coast late 60s psychedelic hippy colorfulness adds charm to their musical quest refinement. Thus, their self-titled album is comprised of delightful and irrevocably balanced interaction between rock, jazz and folk music under the prism of a psych-prog style.
It is difficult not to give in to the addictive "dialogues" between the guitars, keyboards, flute and vocals that construct Magic Bus's lively and intelligible melodies which, combined with the rhythm section help the listener experience euphoria.
Since then…
Having reached their third album so far, they keep releasing exciting albums, with Philipp the Egg distinguishing among 2017's albums. The risk the band take in order to reinforce their prog aspect is absolutely successful.
Pikapika TeArt – Moonberry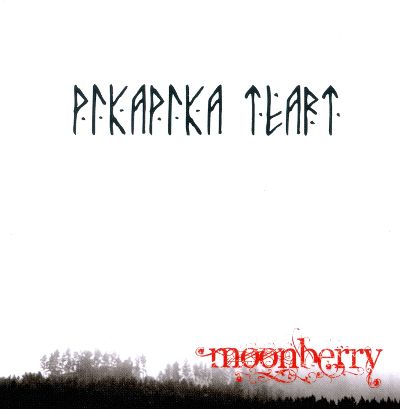 We'd have to go back to 2010 and as far as Siberia to find an offering as jaw-dropping as Moonberry, by a unit that emerged all of a sudden and seemingly out of nowhere. Pikapika TeArt is a modern chamber rock ensemble that draws from different parallels to introduce their amazing world. Influenced by such acts like Volapuk, Henry Cow, King Crimson, Igor Stravinsky and Dmitri Shostakovich as well as their own folklore roots, the ensemble managed to drop an astonishing piece of intricate art by remaining reasonably accessible. While the result is not extraordinarily groundbreaking, it nevertheless remains a unique statement at heights that few debuts have reached.
Since then…
They have retreated to the shadows from whence they came. For quite some time it was believed they'd have been working on their follow-up but they sadly appear to have dissolved.
Verbal Delirium – So Close and Yet So Far Away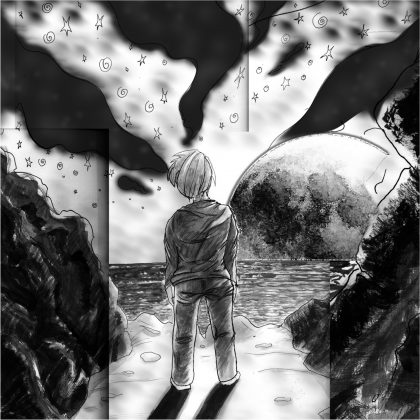 Following a decade rife with personnel changes and developing ideas, Verbal Delirium's debut was an exciting taster for what was about to go down in the Greek scene. Melodic progressive rock with influences by Sylvan, Discipline as well as King Crimson and Genesis. So Close and Yet So Far Away contains brilliant ideas, beautiful melodies and originality. Besides the musicians' undeniable skill, Jargon's vocals stand out as they add to the compositions' dynamic. A very good debut for the Greek scene, which while it already had the foundations laid, it had been growing bit by bit and definitely needed such releases.
Since then…
After a few line-up changes, the band continues to evolve. They've put out another two records (From the Small Hours of Weakness, The Imprisoned Words of Fear) even better than the debut and tour throughout Europe.
Nemrud – Journey of the Shaman
Hailing from Turkey, Nemrud got together in 2008 and initially comprised of a trio that would expand to a quartet on the following two albums. Journey of the Shaman derives its artistic essence by their heroes Eloy and their great 1973-1981 golden period, crucially blending their space / symphonic / progressive rock with influences prevalent in cult rock groups such as the likewise easterners Osiris (the influences as such being primarily Camel and then Genesis). The album overall (a concept album with structure that is reminiscent of Eloy's compositions, as in Between the Times or The Apocalypse) is not their strongest asset (that would be Ritual, the sophomore), but it nevertheless is a driven attempt and a worthwhile beginning with evident weaknesses though with some ecstatic – magic moments, by a band that knew which fields it wished to explore with its music.
Since then…
The band seem to have settled with regards to the style they stand for, although their performance so far hasn't produced any masterpiece. There are no info and announcements concerning anything new, so the extent to which they can surpass themselves remains to be seen.
---
Those were the 14 prog debuts from 2010 we picked as most important. Several Progrocks.gr editors (not only those who participated in the article above) rated the albums and the prospect of all respective bands based on their activity till this day. The average of all ratings gave these results:
The bar chart above shows our grading averages regarding each record as well as the prospect of each band today. Amoeba Split's debut is appointed as the highest ranking album of the selection (8.5/10), followed by the bedut albums by Tonbruket (8.4/10) and Pikapika TeArt (8.33/10), while Verbal Delirium were appointed as the most promising act (8.77/10), followed by Ciccada (8.61/10) and Haken (8.42/10).
We are returning soon with the second part and the prog debuts released in 2011!