In a few days 2017 will be over and the time has come to present the albums that made the cut for each and every one of us and of course the list of the 20 top albums of 2017 according to ProgRocks.gr, something that keeps us on tenterhooks, beacause the result is always unpredictable.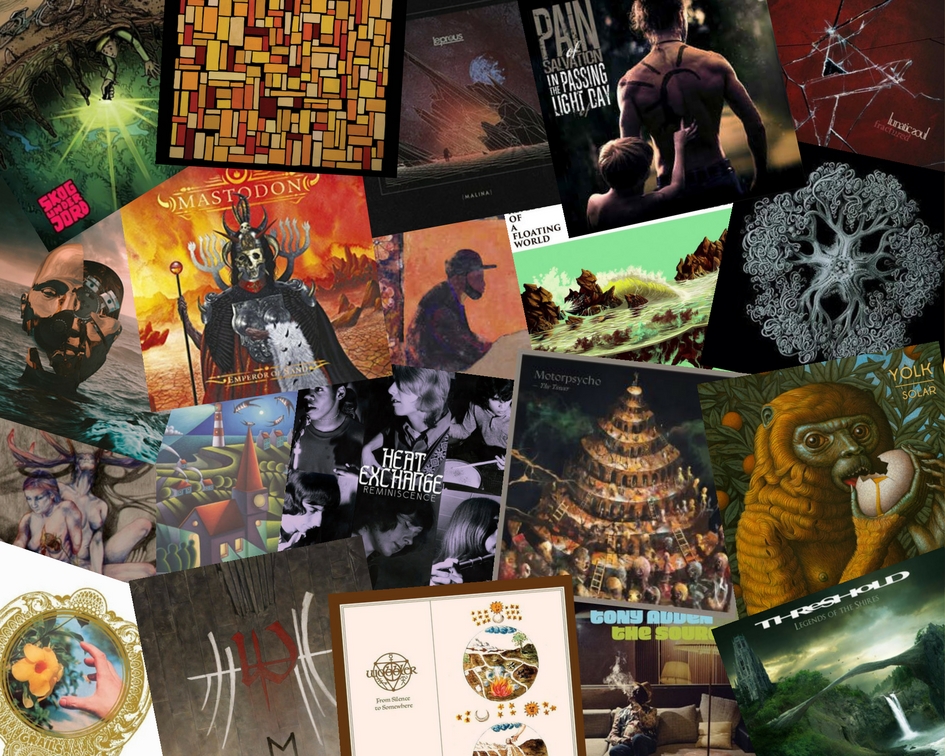 Just like 2016, 2015 and 2014, our preferences differed to a high degree. As a matter of fact, each one of us included, on average, nearly 4.6 unique albums, verifying once more the diversity of our tastes. Of course the importance of the aggregate, but also the personal lists, is not confined in the ranking itself; their importance, for all it's worth, lies not so much in the strict order of the ranking, but these lists can be viewed as a source for 124 listening suggestions, which are not limited to prog, but come largely from the undreground music scene of various genres.
An impressive fact that differentiates this year's list from those of previous years is that the votes of #1 album surpassed those of the #2 by far, similarly to #2 and #3, while from then on, the differences were very small.
Let the countdown begin…
---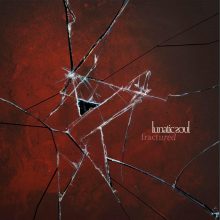 "The experimentation on this album has to do mainly with its concept and secondly with the music itself. Fractured is a quite personal album where Duda pulled off to channel his mood and energy aiming to achieve a sense of catharsis. A man who had been through thick and thin lately, but he got stronger and more mature out of this and through this catharsis he became able to move on into the future."
– Lefteris Statharas (8.5 / 10)
"…the album is, in essence, a hotchpotch of feelings – on the one hand grief, melancholy, rage and optimism on the other – pervasive and tangible in every song. They say that every artist pours a part of his soul into their work. My view is that in Fractured Mariusz unfolds his feelings trying to find himself and achieve catharsis by creating a totally personal and an undoubtedly remarkable album."
– Eleni Panayiotou (8 / 10)
"…Tony Allen applies his ever-present polyrhythmic sensitivities over ostinato bass lines and sexy themes on the wind instruments that will send you straight to the dance floor; the eleven brand-new and beautiful compositions, whose best part is written by Mr. Allen, will take care of that. If you want to know what it is all about, think of the psychedelic afro-funk bands of Fela Kuti accepting the invitation of Miles Davis and Dizzy Gillespie for a frenzied party in Lagos. And just to make sure that the live feeling will be captured, it was recorded live, mixed and mastered on analogue tape. It doesn't get any better than this."
– Vangelis Christodoulou
18. Heat Exchange – Reminiscence
"For several years we share a seamless revival of the past, with the positive and negative aspects. Bands like Heat Exchange underline the purpose of this revival which is not ephemeral and any trendy trivialization, but the need to update the past through the present. Reminiscence is a serious reminder of this revival. Rush fearlessly and listen."
–Thomas Sarakintsis (8 / 10)
"…this album is a lost gem which if it were released in the  early 70s, it would definitely have at least the same glamour of other exceptional Canadian albums of that era, e.g. Amish, Ellison and A Foot In Coldwater. Focusing on aggressive guitar riffs, the absolutely precise rhythm section and the passionate vocals, Heat Exchange offer 10 tight and diverse tracks…"
– Paris Gravouniotis (8.5 / 10)
"Grails prove with Chalice Hymnal that originality is not necessarily the desired result in music. By adding some new elements in relation to the style of their previous album and by using their past as a compass, they managed to give us the most mature album of their career so far, based on composition and orchestration and present an album that will probably earn the title of Black Album in their discography."
– Kostas Barbas (8.5 / 10)
"…Chalice Hymnal finds Grails in a continuous process of creativity which will resemble to an endoscopic search together with quite a few "explosions"… Grails reveal a latent pluralism which is admittedly difficult to fit the post-rock label. Fans of the genre, as well as followers of the group, will surely be satisfied while friends of the experimental rock scene will find several entries in this album to satisfy their taste."
– Dimitris Kastritis (7.5 / 10)
16. Skog Under Jord – Skog Under Jord
"If the album had actually been released in that time from a known band it would be commemorated to this day, while if it had been released from an unrecognized one, the vinyl would be sold at exorbitant prices and would adorn every record collection of the followers of obscure prog sound. Imperative to listen, among the best releases of this year at least."
– Petros Papadogiannis (9 / 10)
"The debut of Skog Under Jord is a hidden gem in the contemporary underground rock scene. The prog / psych of the Swedes is based on pure jamming character, with amazing flow and development and fiery changes. The typical dark melodiousness of the Nordic prog of the 70s reigns in both epics that make up this amazing album. I'm trying to remember the last time everything was so perfect in an album with two one-side songs. I honestly don't remember." 
– Dimitris Kaltsas (9 / 10)
15. Arabs in Aspic – Syndenes Magi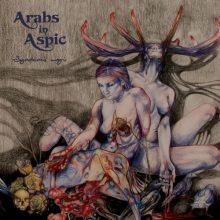 "Arabs in Aspic offered a vintage heavy prog gem and it should be arguably held as the most accomplished album of their career. In spite of the lengthy compositions, the tunes are mature with very specific goals and direction. We invest on their quality and we are grateful to them."
– Thomas Sarakintsis (9 / 10)
"…they sound better than ever, offering us one of the best albums we are about to listen this year. The three lengthy compositions of the album do not wear the listener out in the least, since the adventurous prog development is spot-on and, mainly, the themes and the melodies in there are inspired."
– Kostas Barbas (7.5 / 10)
14. Hollow Earth – Out of Atlantis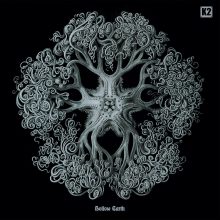 "Hollow Earth compose music as if they have many years of experience under their belt. Τhey seem to be fully aware that this kind of music has a meaning only if it is played with this old-fashioned, analogue and warm sound and also if you filter the horizons of your influences. A new-founded band that came literally from the leftfield and they don't simply tickle our fancy but their album is one of the candidates for the gems of the year and compete with the rest summits of the progressive albums that came out in 2017."
– Thomas Sarakintsis (8.5 / 10)
"King Crimson, Camel, Deep Purple and many more influences from the legendary 70s coexist in the magnificent compositions of the Swedes which emanate an intense vintage feeling but they possess a gorgeous character thanks to the impeccable playing and the chemistry. Especially when it is solo-time, you can tell that the band is tight as it gets, with solid ideas about jamming and well-rounded views on the vintage prog."
– Alexandros Topintzis (8 / 10)
13. Elder – Reflections of a Floating World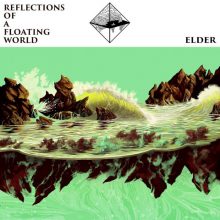 "Elder focused more on the structure of the compositions and presented something more complete than their previous work. Though it may initially tire some due to the complex compositions, the first repetitions reverse this impression. I think the Bostoners crafted their most interesting album decorating a whole music scene. I doubt if this genre has something better to show us this year!"
– Thomas Sarakintsis (8 / 10)
"Reflections of a Floating World is probably their best moment with its epic sounds transfering the listener into the orbit of an exciting journey. References to the 70s are the permanent inspiration for the band, which is now enriched by the late 60s, post-rock and undoubtedly by Mastodon. The unpretentiously large compositions are the field where colossal riffs set up unthinkable roots to distant galaxies, raiding towards unexplored worlds."
– Christos Minos (9.5 / 10)
12. Threshold –  Legends of the Shires
 "…Threshold still write something only if it is worthy and adds to the song and not just filling it (be it a theme, or a solo, or anything else), their lengthier compositions never make you feel that you do listen to something lengthy, they compose catchy choruses and melodies and they maintain this ability of theirs to communicate with people who are not musicians in spite of their tremendous technical skills."
– Alexandros Mantas (7.5 / 10)
"Everything that the fans of the band are attached to is here: amazing lead and rhythm guitar parts by Karl Groom, superb keyboards by Richard West who is, as always, meaningful, tight rhythm section, catchy choruses and riffs that go straight into your head." 
– Tasos Poimenidis (7.5 / 10)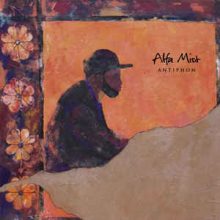 "With the project Antiphon, British musician and producer Alfa Mist adds his own "voice", that is view, to this recent freshening of jazz, performed by artists such as Kamasi Washington and Yussef Kamaal. The album combines mellow jazzy hip-hop of the Nujabes school with free bebop improvisation. With the opening ten-minute Keep On, a complete artistic universe of urban melancholy, warm melodies and mild experimentation is revealed. The simple structure of hip-hop is in the background, while the first and foremost role is played by the technical and imaginative playing of wind instruments, guitar, keyboards and percussion instruments. Naturally, there is introversive environment, but it does not rule out escalations, like in Errors."
– Nikos Filippaios

10. Pain Of Salvation – In The Passing Light of Day
"This is what happens in In the Passing Light of Day: as loss covers the last Nick Cave album, as the upcoming death touches Bowie in his swan song, so In the Passing Light of Day is emotionally charged by its own condition and feelings. Pain, anger, creation but the difference with the aforementioned masterpieces is that at the end through a marathon of 71:46 minutes there is genuine hope. This alone is more than wonderful, isn't it?"
– Petros Papadogiannis (8.5 / 10)
"In The Passing Light of Day is pretty much straight forward but also a bit proggier than the Road Salt albums and quite heavy. There is a lot of music to be digested which makes the album more of a grower. The vocals of Daniel Gildenlöw are as excellent as usual, as well as some of the guitar riffs which in the heavy tracks reach even a more djent like sound. While not one of the bands best albums, with a few drawbacks, this is very good return for Pain of Salvation which will surely please most fans."
– Lefteris Statharas (8.5 / 10)
09. Yolk – Solar
"…Yolk continue where they had left off with last year's You Decide. They managed to recap a cycle, regaining their mood and their passion. In any case, their talent is uncontested. We are dealing with a band that's constantly in motion concerning live appearances, always anxious and ready to incorporate new forms of expression within progressive rock."
– Giannis Zavradinos (8.5 / 10)
"Melodies and themes follow one another with an enviable flow that conveys the listener to an avant-prog feast with a RIO base, intense pompous zeuhl spirit and the peculiar psychedelic Yolk element that makes the whole result unique. Rhythm is the main driver and catalyst, but not so much with its usual rigor within the RIO genre, but with an irresistible groove that everyone deserves to experience."
– Dimitris Kaltsas (8.5 / 10)
08. Soft Power – In A Brown Study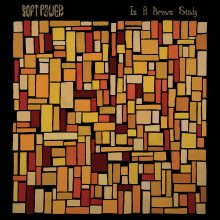 "The psychedelic days of San Francisco of the 1960s are displayed in perfect harmony with the exotic, almost otherworldly songwriting of Bo Hansson. The dreamy jazz-folk of Ragnarök of their first sublime debut back in 1976 is combined euphorically with the progressiveness of jazz mastery of Pekka Pohjola's Wigwam and his mates. Thoughts, ideas and inspirations end up, most of the times, echoing through many and wondrous surprises that make their appearance naturally."
– Panagiotis Stathopoulos (8.5 / 10)
"Anything beautiful that comes to mind originating from the North is here to be found. From Wigwam, Pärson Sound and a healthy dose of Can influence to the great Dungen. Basically, it is no-brainer to say that the basis is the combination of jazz with the late-1960s / early-1970s psychedelic scene. In A Brown Study turned out to be a genuinely pleasant surprise, a guaranteed enjoyment for the seasoned listeners and those who long for acid journeys."
– Kostas Rokas (8.5 / 10)
07. Enslaved – E
"Enslaved honor their roots but at the same time you feel they are a bit detached from the blackness of their past and they do it with a lot of grace and style that some bands would envy. Perhaps they are the band that combines progressive with the extreme metal sound better than any other. No, there is no bad or average song on the record, there is no filler and for many it could and will be among the top albums of the year. One thing is certain: it's their best album since Axioma with their interest, appetite and musicality still soaring."
– Dina Dede (9 / 10)
"Enslaved sail with their restored drakkar in deep waters with the unparalleled boldness of their progeny to securely carry an album that can be described as the most progressive of the career and the climax of the style they have adopted in recent years. E moves masterfully between metal and progressive rock with folk melodies and jazz spots emerging as flowers of rare beauty on this monument."
– Christos Minos (9 / 10)
06. Leprous – Malina
"Malina is a diverse, but also very cohesive album, as if every song is a chapter of a book. Granted, it is a release that composition-wise did not break new ground at all times, but sonically did go further while in some parts it portrayed a different, unexpected side of the band, preserving their features and personal style."
– Tasos Poimenidis (8.5 / 10)

"Α great return album by the Norwegians, who, after "testing the waters" of change with Coal and The Congregation, seem to have solidified on their style and found the near-perfect balance. Muse, Radiohead και Mastodon mix in the sound, which retains its heaviness, resulting in a work with plenty of character. If this is Leprous' light side, we surely want more."
– Thanos Patsos (8 / 10)
05. Caligula's Horse – In Contact
"Glaring weaknesses are absent in Ιn Contact, the scattered references to their existing back catalogue of the band are there in order to interconnect all these phases. As a whole, In Contact is a mature statement from the band that they should be held as one of the very few spearheads in the progressive metal firmament. Until the audience collectively catches up with the importance of this work, it will sit easily on the top of my list."
– Meletis Doulgeroglou (9 / 10)
"Vintage prog metal, djent and alternative influences are blended seamlessly. Technical skills and songmanship balance wonderfully here, which is the desideratum for a prog metal band, but as we all know it is easier said than done. One of the best albums of the progressive metal in the last few years, self-luminous with an identity of its own."
– Tasos Poimenidis (9 / 10)
04. Mastodon – Emperor of Sand
"Emperor of Sand continues the unbelievable streak of the good records that Mastodon deliver and establishes them as an application for generating good songs. It is unlikely to lure new fans, but long-term ones won't be disappointed for sure and after some time, it will be involved among their best albums."
– Kostas Barbas (9 / 10)
"…the songs emanate a more rock n' roll attitude, a fact that renders – to my ears – the record as the most enjoyable of their career. In their seventh release, Mastodon deliver eleven songs in an even and amazing album which already declares candidacy for a position among the best albums of the year."
– Giannis Voulgaris (8.5 / 10)
03. Nova Collective – The Further Side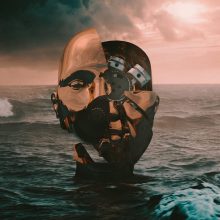 "…an unprecedented musical imprint that lies precisely at the point where the functions of prog and fusion intersect, producing to our advantage six even compositions of definitely modern aesthetic and deprived of any shred of anachronism. It is a very promising outfit manned by young and talented musicians which is likely to mould a musical status of its own and earn a special place in the book of demanding listeners by releasing albums of equal quality and aesthetic as this one."
– Ilias Goumagias (9 / 10)
"…an album of high compositional standards, where progressive metal meets jazz and improvisation. Nova Collective gave birth to a magnificent instrumental album, one of the top releases of the current year."
– Giannis Voulgaris (9 / 10) 
02. Wobbler – From Silence to Somewhere
"Wobbler put together not just their best album so far, but rather a top-notch prog release in the current decade. It seems that the No.1 slot is strictly a Norwegian matter, and rightfully so."
– Paris Gravouniotis (9.5 / 10)

"There is no dip in excitement throughout the 48 minutes of symphonic grandiose and relentless symphonic prog recitals. Wobbler seem to have struck a balance between melody and virtuosity as at no point the album deviates to unnecessary improvisations; a carefully planned journey between silence and somewhere and eventually to the top of 2017 prog albums; palingenesia after Yes, Genesis and Änglagård…"
– Thanos Patsos (8.5 / 10)
"The Tower is the antithesis of a musical tower of Babel. In the tower of Motorpsycho all the tribes and species communicate perfectly with each other, creating a musical mosaic that every seasoned listener should pay attention to. In my opinion, it is the best thing they have done since The Death Defying Unicorn. While we absorb it, it may make it to the top of their discography. Twenty-six years after their debut, by the way…"
– Kostas Barbas (9.5 / 10)
"At times, the riffs are heavier than ever, while there is a constant interchange of rhythms and moods throughout the songs. In the adventurous world of The Tower, a flute or mellotron part may follow a heavy riff, creating sounds of extraordinary beauty. They are one of the best bands out there right now and this is an album that may end as a fulcrum in their long career. One of the best albums of the year."
– Petros Papadogiannis (9 / 10)
---
Dimitris 
Anastasiadis

01. Otis Taylor – Fantasizing About Being Black
02. Robert Plant – Carry Fire
03. Motorpsycho – The Tower
04. Grails – Chalice Hymnal
05. North Mississippi Allstars – Prayer for Peace
06. The Heliocentrics – A World of Masks
07. Kinky Wizzards – Quirky Musings
08. Southern Avenue – Southern Avenue
09. Flyjack – New Day
10. Mastodon – Emperor of Sand

Kostas
Barbas

01. Motorpsycho – The Tower
02. Alfa Mist – Antiphon
03. Mastodon – Emperor of Sand
04. The Heliocentrics – A World of Masks
05. Träd, Gräs Och Stenar – Tack För Kaffet (So Long)
06. Wobbler – From Silence to Somewhere
07. Circle – Terminal
08. Robert Plant – Carry Fire
09. Tony Allen – The Source
10. King Gizzard & The Lizard Wizard – Polygondwanaland

Vangelis
Christodoulou

01. Motorpsycho – The Tower
02. Yolk – Solar


03. Logan Strosahl Team – Book I of Arthur


04. Thinking Plague – Hoping Against Hope


05. Perfume Genius – No Shape




06. The Dorf (feat. N) – LUX




07. Craig Taborn – Daylight Ghosts




08. Five-Storey Ensemble – Night en Face




09. Vilhelm Bromanders Initiativ – Allt åt alla


10. Miriodor – Signal 9
Dina
Dede
01. Motorpsycho – The Tower
02. Enslaved – E
03. Mastodon – Emperor of Sand
04. Obituary – Obituary
05. The Ruins of Beverast – Exuvia
06. Spectral Voice – Eroded Corridors of Unbeing
07. Body Count – Bloodlust
08. Samsara Blues Experiment – One With The Universe
09. Heat Exchange – Reminiscence
10. Grails – Chalice Hymnal

Meletis
Doulgeroglou
01. Caligula's Horse – In Contact
02. Nova Collective – The Further Side
03. Voyager – Ghost Mile
04. Persefone – Aathma
05. Enslaved – E
06. Lunatic Soul – Fractured
07. Mike Oldfield – Return to Ommadawn
08. Threshold – Legends of the Shires
09. Adagio – Life
10. Ex Deo – The Immortal Wars
Nikos
Filippaios
01. Daniel Saylor – Spring Rain
02. Alfa Mist – Antiphon
03. Aton.ality – I
04. LCD Soundsystem – American Dream
05. Magoofana Chaingang – Raw Assault
06. Soft Power – In A Brown Study
07. Mythologen – Mythologen
08. Fujiya & Miyagi – Different Blades From The Same Pair of Scissors
09. Farbror Resande Mac – Farbror Resande Mac
10. The Puretone Orchestra – Infinite Sunshine

Ilias
Goumagias

01. Mastodon – Emperor of Sand
02. Pain of Salvation – In the Passing Light of Day
03. Alfa Mist – Antiphon
04. Motorpsycho – The Tower
05. Tony Allen – The Source
06. Träd, Gräs Och Stenar – Tack För Kaffet (So Long)
07. Arcadea – Arcadea
08. Deaf Radio – Alarm
09. Babel Trio – Roots Electrified
10. Nova Collective – The Further Side

Paris 
Gravouniotis

01. Motorpsycho – The Tower
02. Wobbler – From Silence to Somewhere
03. Soft Power -In A Brown Study
04. Nova Collective – The Further Side
05. Yolk – Solar
06. Heat Exchange – Reminiscence
07. Thinking Plague – Hoping Against Hope
08. Circle – Terminal
09. Mike Oldfield – Return To Ommadawn
10. Magic Bus – Phillip the Egg

Dimitris 
Kaltsas

01. Motorpsycho – The Tower
02. Yolk – Solar
03. Nova Collective – The Further Side
04. Mastodon – Emperor of Sand
05. Heat Exchange – Reminiscence
06. Skog Under Jord – Skog Under Jord
07. Wobbler – From Silence to Somewhere
08. Magic Bus – Phillip the Egg
09. Soft Power – In a Brown Study
10. Grails – Chalice Hymnal

Spyros
Konitopoulos

01. Nova Collective – The Further Side
02. Discipline. – Captives of the Wine Dark Sea
03. Moropsycho – The Tower
04. Leprous – Malina
05. Pain of Salvation – In the Passing Light of Day
06. Need – Hegaiamas: A Song for Freedom
07. Diablo Swing Orchestra – Pacifisticuffs
08. Steven Wilson – To the Bone
09. Caligula's Horse – In Contact
10. Procol Harum – Novum

Vasilis
Korolis

01. Wolves In The Throne Room – Thrice Woven
02. Enslaved – E
03. Myrkur – Mareridt
04. Fleurety – The White Death
05. Cradle Of Filth – Cryptoriana – The Seductiveness of Decay
06. Igorrr – Savage Sinusoid
07. Ulver – The Assassination Οf Julius Caesar
08. Need – Hegaiamas: A Song For Freedom
09. Leprous – Malina
10. Locust Leaves – A Subtler Kind Of Light

Miltos
Kostoulas

01. Leprous – Malina
02. Caligula's Horse – In Contact
03. Motorpsycho – The Tower
04. Sky Architect – Nomad
05. Lunatic Soul – Fractured
06. Threshold – Legends of the Shires
07. Thinking Plague – Hoping Against Hope
08. Wobbler – From Silence to Somewhere
09. Voyager – Ghost Mile
10. Odd Logic – Effigy


Alexandros
Mantas

01. Mostly Autumn – Sight of Day


02. Lifesigns – Cardington


03. Threshold – Legends of the Shires
04. Jordsjø – Jord
05. Apolis – The Sun Has Fallen
06. Arabs in Aspic – Syndenes Magi
07. Time Collapse – Night to Day
08. Circle – Terminal
09. Trojka – I Speilvendthet
10. Hadal Sherpa – Hadal Sherpa
Christos
Minos

01. Elder – Reflections of a Floating World
02. Motorpsycho – The Tower
03. Caligula's Horse – In Contact
04. Arduini/Balich – Dawn of Ages
05. Enslaved – E
06. Pain of Salvation – In the Passing Light of Day
07. Wobbler – From Silence to Somewhere
08. Spirit Adrift – Curse of Conception
09. Dodecahedron – Kwintessens
10. Mastodon – Emperor of Sand

Eleni
Panayioyou
01. Wobbler – From Silence to Somewhere
02. Hollow Earth – Out of Atlantis
03. Agusa – Agusa
04. Ayreon – The Source
05. Lunatic Soul – Fractured
06. Vespero – Shum-Shir
07. Pain of Salvation – In the Passing Light of Day
08. Mother of Millions – Sigma
09. Von Hertzen Brothers – War is Over
10. Steven Wilson – To The Bone
Petros
Papadogiannis

01. Motorpsycho – The Tower
02. Kari Rueslåtten – Silence is the Only Sound
03. Wobbler – From Silence To Somewhere
04. Trojka – I Speilvendhet
05. Skog Under Jord – Skog Under Jord
06. Fleurety – The White Death
07. Leprous – Malina
08. Robert Plant – Carry Fire
09. Mastodon – Emperor of Sand
10. Weserbergland – Sehr Kosmisch, Ganz Progisch

Thanos
Patsos

01. Wobbler – From Silence to Somewhere
02. Barock Project – Detachment
03. Mike Oldfield – Return To Ommadawn
04. Leprous – Malina
05. Charlie Cawood – The Divine Abstract
06. Dean Watson – Sum of Parts
07. Ulver – The Assassination Οf Julius Caesar
08. Anubis – The Second Hand
09. Arabs in Aspic – Syndenes Magi
10. Weserbergland – Sehr Kosmisch, Ganz Progisch


Goran
Petrić


01. Wobbler – From Silence to Somewhere
02. Caligula's Horse – In Contact
03. Threshold – Legends of the Shires
04. Elder – Reflections of a Floating World
05. Pallbearer – Heartless
06. Horisont -About Time
07. Odd Logic – Effigy
08. Hällas – Excerpts From A Future Past
09. Nova Collective – The Further Side
10. Mastodon – Emperor of Sand


Tasos
Poimenidis

01. Wobbler – From Silence to Somewhere
02. Persefone – Aathma
03. Caligula's Horse – In Contact
04. Motorpsycho – The Tower
05. Elder – Reflections of a Floating World
06. Arduini/Balich – Dawn of Ages
07. Enslaved – E
08. Need – Hegaiamas: A song for Freedom
09. Pain of Salvation – In the Passing Light of Day
10. Horisont -About Time
Kostas 
Rokas

01. Nova Collective – The Further Side
02. Motorpsycho – The Tower
03. Hollow Earth – Out of Atlantis
04. King Gizzard & The Lizard Wizard – Flying Microtonal Banana
05. Soft Power – In a Brown Study
06. Samsara Blues Experiment – One With the Universe
07. Arabs in Aspic – Syndenes Magi
08. Yolk – Solar
09. Circle – Terminal
10. John Garcia – The Coyote Who Spoke in Tongues

Thomas 
Sarakintsis

 01. Hällas – Excerpts From A Future Past 
02. Wobbler – From Silence to Somewhere
03. Horisont -About Time
04. Arabs in Aspic – Syndenes Magi
05. Hollow Earth – Out Of Atlantis
06. Akercocke – Renaissance in Extremis
07. Heat Exchange – Reminiscence
08. King Gizzard & The Lizard Wizard with Mild High Club – Sketches of Brunswick East
09. Jordsjø – Jord
10. Magic Bus – Philip the Egg

Lefteris 
Statharas

01. Motorpsycho – The Tower
02. Bent Knee – Land Animal
03. Leprous – Malina
04. Nova Collective – The Further Side
05. Mastodon – Emperor of Sand
06. Skog Under Jord – Skog Under Jord
07. Mother of Millions – Sigma
08. Wobbler – From Silence to Somewhere
09. Arcadea – Arcadea
10. Robert Plant – Carry Fire

Panagiotis
Stathopoulos

01. Soft Power – In A Brown Study
02. Wobbler – From Silence to Somewhere
03. Grails – Chalice Hymnal
04. Portico Quartet – Art in the Age of Automation
05. Baby Guru – IV
06. Pixie Ninja – Ultrasound
07. King Gizzard & The Lizard Wizard – Flying Microtonal Banana
08. Trojka – I Speilvendthet
09. Skog Under Jord – Skog Under Jord
10. James Holden and the Animal Spirits – Animal Spirits
Alexandros 
Topintzis

01. Motorpsycho – The Tower
02. Leprous – Malina
03. Code Orange – Forever
04. Mastodon – Emperor of Sand
05. Bent Knee – Land Animal
06. Amenra – Mass VI
07. Wolves in the Throne Room – Thrice Wooven
08. Yolk – Solar
09. Pixie Ninja – Ultrasound
10. Wobbler – From Silence to Somewhere

Giannis
Voulgaris

01. Motorpsycho – The Tower
02. Nova Collective – The Further Side
03. Caligula's Horse – In Contact
04. Mastodon – Emperor of Sand
05. Wobbler – From Silence to Somewhere
06. Enslaved – E
07. Mother of Millions – Sigma
08. Leprous – Malina
09. Pain of Salvation – In The Passing Light Of Day
10. Do Make Say Think – Stubborn Persistent Illusions

Giannis
Zavradinos

01. Squintaloo – Uber Bord!
02. Deluge Grander – Oceanarium
03. Artchipel Orchestra – To Lindsay
04. Αranis – Smells Like Aranis
05. Enslaved – E
06. Jordsjø – Jord
07. Trojka – I Speilvendthet
08. Fleet Foxes – Crack-Up
09. Shardik – Shardik
10. Miriodor – Signal 9

Giorgos
Zoukas
01. Yazz Ahmed – La Saboteuse
02. Tony Allen – The Source
03. Misha Panfilov Sound Combo – En Route
04. Cosmic Analog Ensemble – Les Sourdes Oreilles
05. Web Web – Oracle
06. Bola – D.E.G.
07. The Heliocentrics – The Wolrd of Masks
08. Serge Gaisbourgh & Jean-Claude Vannier – Les Chemins de Katmandou
09. mind.in.a.box – Broken Legacies
10. Hampshire and Foat – Galaxies Like Grains Of Sand