[Apollon Records, 2021]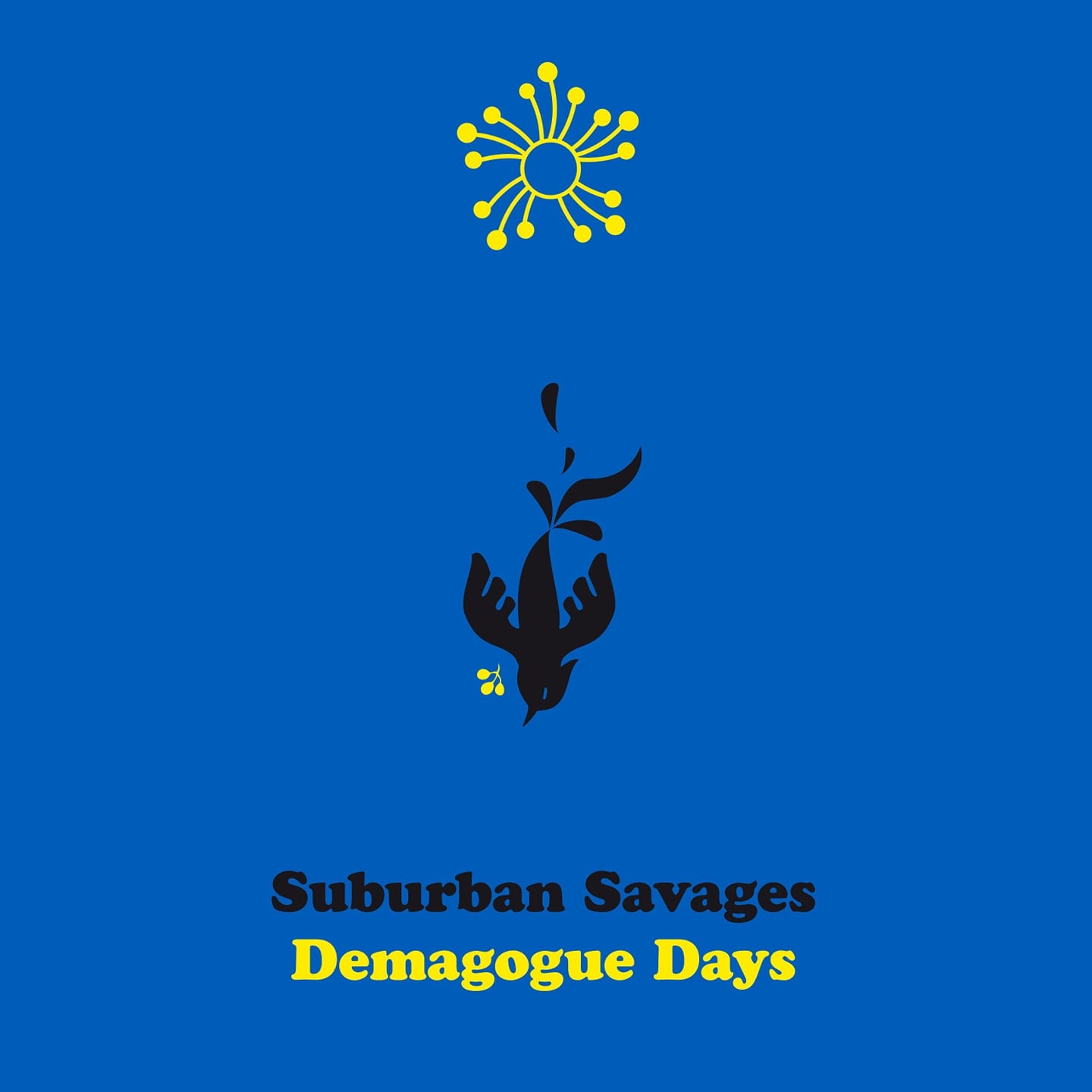 Intro: Thomas Sarakintsis

Kore Wa! by Suburban Savages was a memorable and imaginative album, where accessible and sophisticated music sounded perfect, avant-prog layers had a pop cover, with even some modern electronica elements. Four years have passed since then and the band of talented drummer Trond Gjellum is back. First, there are some changes in the lineup of the band, with the presence of a fifth member, Aleksandra Morozova. Essentially, the quintet was transformed into a quartet with the addition of Mari Lesteberg on keyboards and vocals, and the departure of Ketil Einarsen (ex- Jaga Jazzist, Weserbergland, Ingelrii), with the members taking on additional responsibilities (e.g. in addition to drums and programming, Trond Gjellum also plays keys, while bassist Anders Kristian Krabberød also plays e-bow guitar and some keys).
---
Prog as a means of proper communication
According to the album press release, the band has important things to reveal here. They focus on the issue of communication and whether social media is a beacon of social interaction. The word Demagogue is central to drawing conclusions. Its meaning is negative with the band believing that the codification of social relations can be a source of misinformation and social division based on the endless self-referential elephant talk projected through this post-modern model of "social" pattern. Communication is a collective and not an individual act, but not regarding this way of interacting. This is a very hot topic and concerns us all. Although Demagogue Days is not a concept album per se, all the lyrics address this issue.
Compositions such as the awesome Iconoclast, Taciturnity and Aroused and Confused could also had been part of Kore Wa!, if the band had allowed the rich symphonic references that so successfully coexist here with the Gentle Giant-esque art-pop base. In less than five minutes, Iconoclast reminisces about what has been called progressive rock since 1969: stylistically and aesthetically rooted in the '70s, it metabolizes prog's timelessness into today, in the technique, in rhythmic bases, in the polyphonies and in those emblematic keys. A masterpiece. The space / symphonic epic Krystle Fox is also great. In absence of lyrics, the music is enough to reveal its obvious and hidden temptations. The piece echoes a dramatic symphonic element and emphasizes that the quality is hidden in the details and in the essence. A key track that indicates the main difference of the album compared to their previous work. Let's Talk highlights the love for the avant-garde style and the modern style of Jaga Jazzist in just one and a half minute. The title track successfully combines Gentle Giant with Frank Zappa, while in Under Mirrored Skies and The Silence Afterwards beautiful sounds and melodies unfold.
The album can be identified as avant-symphonic prog / art-pop, although the avant-prog elements have been significantly reduced compared to Kore Wa!. The synths, which in most places we would dare to parallel to Edgar Froese's space mysticism, dominate and guide Trond Gjellum's music vehicle. It is no coincidence that three of the band members play keys. Perhaps, if something needs to be improved, it's Trond Gjellum's vocals, although they're not bad at all.
Undoubtedly the music of Suburban Savages is not innovative, as they do not sail in uncharted waters, but they have their eyes fixed on the future and not on a revived past. Without seeking to reinvent the wheel, they are differentiated primarily from other Norwegian prog bands, aesthetically but also stylistically. They released a second in a row very good album with a very interesting point of view, both musically and lyrically. An album that highlights its many virtues, but also its few disadvantages. In order to embrace the truth of art, you should experience it with its flaws.
8 / 10
Thomas Sarakintsis
2nd opinion
Demagogue Days seems to be the third evolutionary step of Suburban Savages with obvious changes in the songwriting and the general direction of the band. Mature compositions, structured performance without exaggerations in development and sound homogeneity. Any avant-prog elements that had already faded since Kore Wa!, are now completely absent giving way to melodic passages that bring to mind Gentle Giant and Genesis. This time, Suburban Savages play prog as it was in the late '70s, when the need for economy in improvisation and quick completion of ideas arose, producing shorter pieces. Nevertheless, the quality in the production remains, supporting the accessible style of the album with the modern approach that characterizes the band anyway. The absence of the element of surprise is overshadowed by melodic intriguing dynamics, thus proving that Suburban Savages is not just a side project of the excellent Panzerpappa, but a band trying to write its own story. Even the recognizable wonderful cover aesthetically captures the musical content. Iconoclast and Under Mirrored Skies stand out for their stylistic variety and flexibility. A remarkable release that deserves our attention.
7.5 / 10
Giannis Zavradinos