by Tasos Poimenidis
Last Sunday, Ciccada presented their latest album live in the always warm and hospitable space of ΙΛΙΟΝ Plus. Harvest had amazed us all at Progrocks.gr and by the way, it was no.3 album of 2021 in our annual album chart.
Ever since they set foot on stage and for the next hour or so we witnessed a pretty much unique show for the usual Greek standards. It's not that our country lacks good musicians (e.g. like Ciccada), quite the contrary. But only few have the vision to play progressive rock, especially in its purely British 70s form with such strong folk element, as Ciccada do.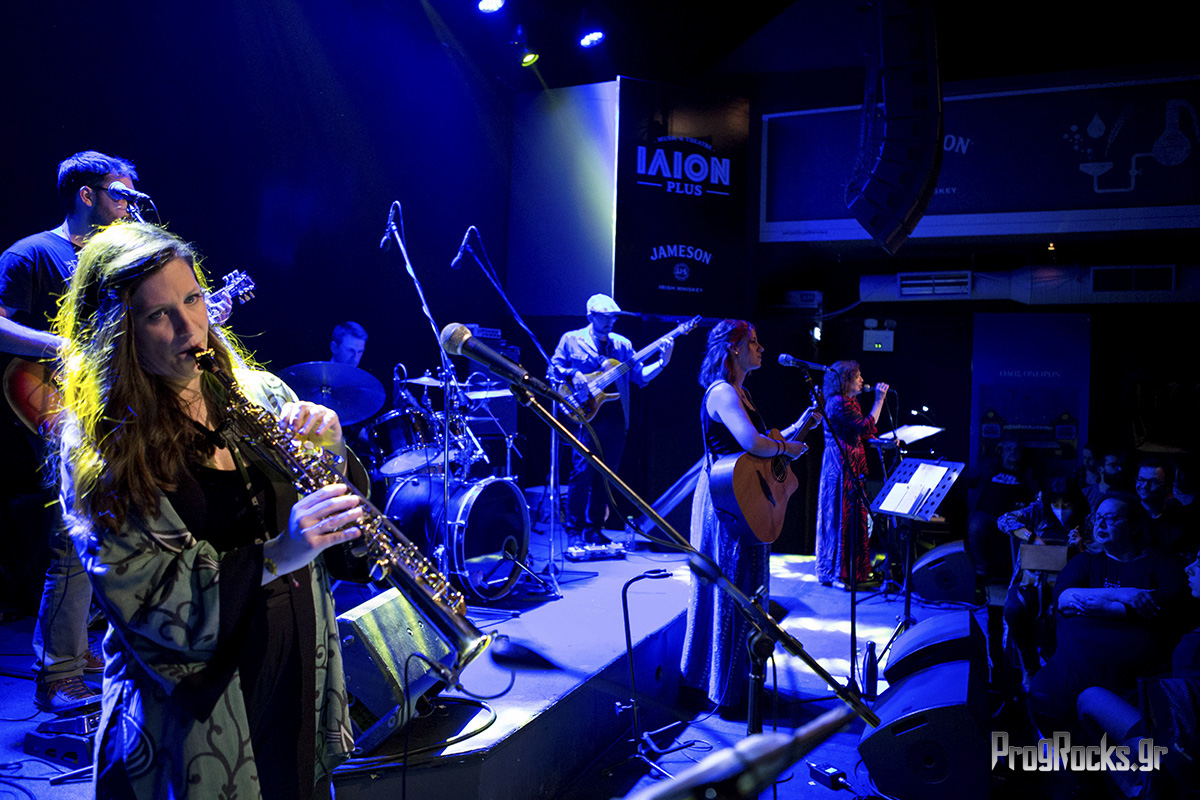 Harvest was performed amazingly on stage. The voices of Evangelia Kozoni and Dimitra Spella were magically combined, alternating on lead and backing vocals, with Evangelia contributing with accordion and metallophone, while Dimitra played acoustic guitar. Angelos Malisovas and Yiannis Iliakis on bass and drums respectively, form an exceptional, tight rhythm section that adapts to every requirement of the compositions. Marietta Tsakmakli's saxophone is one of the most important components of Ciccada's music, while we were impressed each time it was combined with the saxophone, the flute or the keyboards played by the leading figure of the band, Nikolas Nikolopoulos, a one-man orchestra. George Mouchos' guitar, rooted in the Latimer and Fripp school, was the main lead instrument at times or helped the other instruments to stand out.
The balanced sound highlighted the compositions and my only complaint is that the drums were a bit low at the beginning of the concert, something which fortunately was restored later. It is no exaggeration to say that the songs of Harvest and the way it is performed on stage was almost like a window in space and time to have a look on the British progressive rock scene of the '70s. Folk and symphonic parts, instruments constantly combined, elements of jazz-rock… the music in Harvest is made to take the listener on a journey and it really succeeded in this concert. My favorite moments were definitely No Man's Land and Who's to Decide, but in fact there was not a single weak moment.
During the concert and right after the end, I was convinced that after several years of member changes, Ciccada have now found the ideal line-up that is equally amazing in the studio and on stage.
It is really impressive to see seven people on stage communicating flawlessly, almost with their eyes closed, on material so demanding in terms of themes, alternations, orchestrations and dynamics. It is equally beautiful to see how much they enjoyed it and the beautiful interaction and communication with the audience made them and us an entity, just that ingredient that any successful art show has.
Ciccada is no longer "just" a very good band that loves the progressive sound of the '70s, but an impressively tight group of musicians with their own common vision on progressive rock, with compositions, albums and performances that go far beyond the narrow geographic borders of a single country.
I wish them from the bottom of my heart to stay together for many years to come with this line-up and the same artistic vision. Ciccada is a phenomenal band for the Greek scene and a very important entity for underground progressive rock worldwide.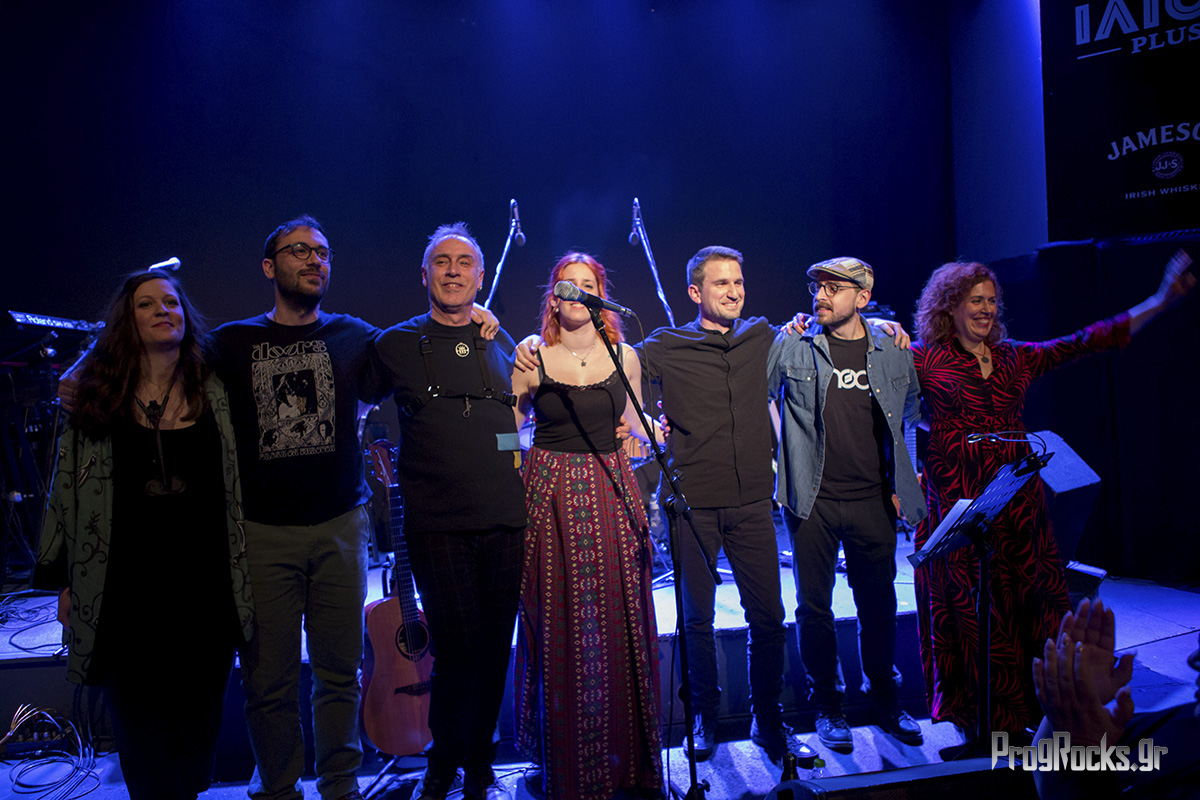 Photos: George Kyriakidis