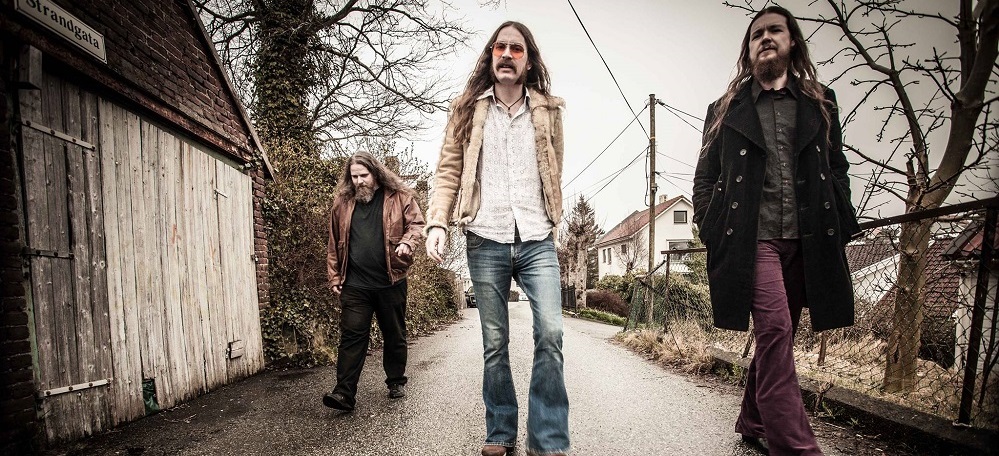 Norwegian retro-proggers Ring Van Möbius have released Illuminati, the first single from their upcoming sophomore album titled The 3rd Majesty, which will be released through Apollon Records on October 30. Their debut album, Past the Evening Sun, was releasd in 2018.
Apollon Reorcords' press release: "The Norwegian trio delivers their second album The 3rd Majesty in mesmerising manner – a Hammond-driven progressive pearl which could just as easily have been released in 1971 as in 2020. This epic record includes lengthy opuses – incorporating instruments such as tubular bells, theremin, a string quartet, timpani and a massive modular synthesizer to name a few, in addition to the raw power of the Hammond organ, Fender Rhodes, drums and electric bass guitar – recorded in their Spectral Tape Studio and mastered at Lunds Lyd. The lyrical themes are of rather abstract nature, dealing with the great universal questions, as well as saddening relevant issues of today's society. This album stands as a tasteful, dynamic journey through the soundscapes of nostalgic joy!"
Available on CD, regular black vinyl LP, and limited LP versions on Gold Marble and Transparent Silver vinyl (limited to 400 each). The first vinyl pressing will also include a poster.
Pre-order The 3rd Majesty here.
Tracklisting:
1.The Seven Movements Of The Third Majesty (22:06)
    a.) Universal
    b.) Spectrum
    c.) Reaction
    d.) Bilateral
    e.) Zenith
    f.) Strife of The Icons
    g.) Altitude Over Azimuth
2. Illuminati (05:33)
3. Distant Sphere (11:11)
4. The Möbius Ring (09:01)