[Self-released, 2021]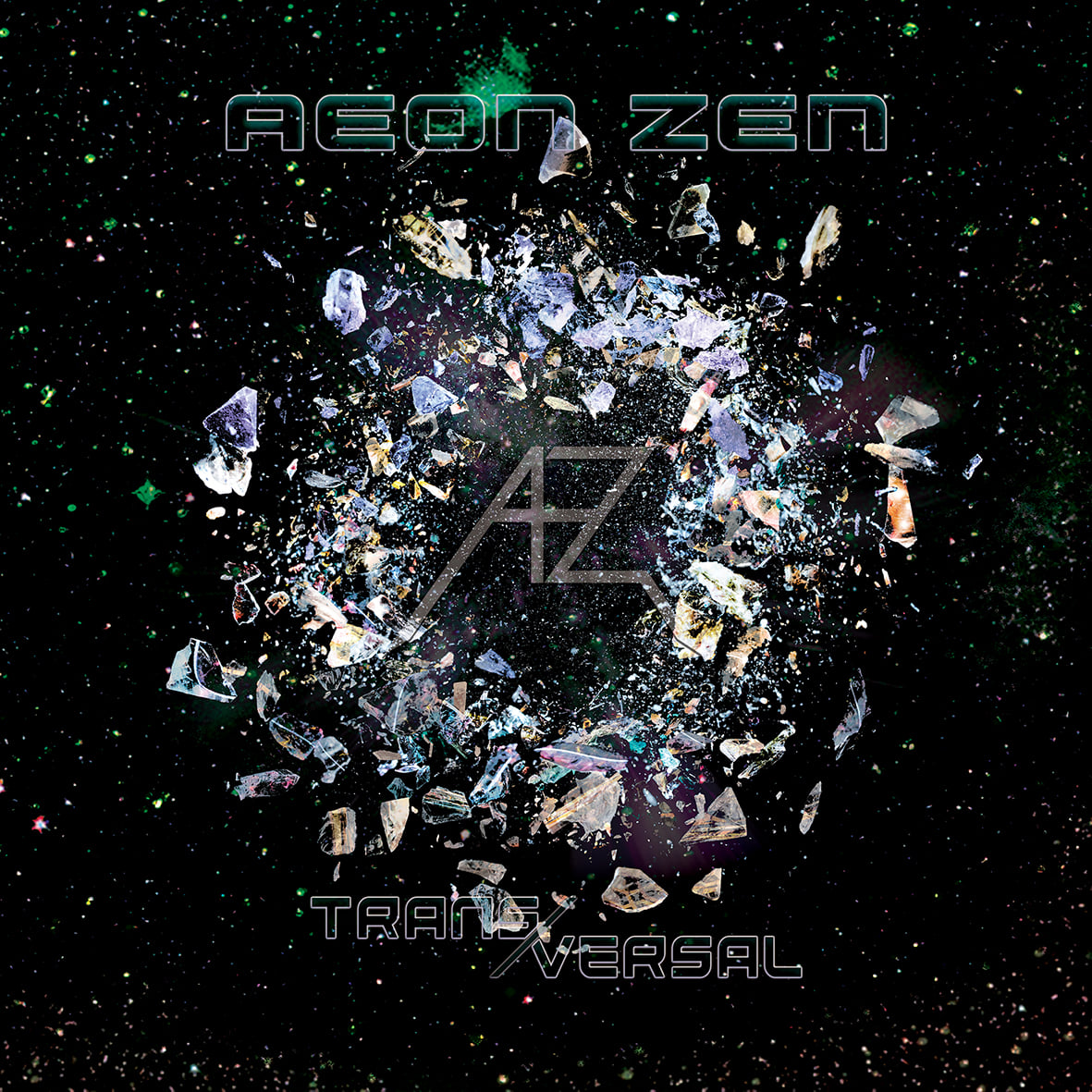 Intro: Christos Minos

Aeon Zen, a band from Great Britain, has been active in the field of progressive metal since the end of the 00s. The band is in fact the personal artistic vehicle of Rich Hinks (he appears as Rich Gray in the new album) who composes and arranges everything with the participating musicians assisting in his vision. This year's album, Transversal, marks the end of a journey during which some remarkable records were released and this farewell album reminds us of the band's promising momentum.
---
A great farewell
From the very start and their first album Aeon Zen have been a breath of fresh air on the tired prog metal scene. A band led by a guitarist and the only permanent member Rich Hinks has been constantly released good albums in the past 13 years and each of them was different from the previous one. Transversal is Aeon Zen's last album. The band didn't want to just put an end, and they decided to offer something very special to audience.
The songwriting for this album had begun 14 years ago and it was finally finished this year. The ten tracks of this prog metal album flow continuously into one another and form an epic of about thirty minutes. I have to admit that the last two albums by the band had failed to impress me, because somehow everything sounded so mechanic and predictable on these two. Like many other progressive metal bands, Aeon Zen is clearly inspired by bands like Dream Theater, so you can expect the necessary technical passages and odd time signatures. Still, it's not as clinical and over the top as the music the prog giants make. The music of Aeon Zen has never been connected with Rush, but I'm sure that Rich had the monumental 2112 somewhere in his mind during the construction of this work.
Andi Kravljaca is one of the most impressive singers in the modern progressive metal scene and simply shines on the record as his vocals perfectly suit Rich's guitar acrobatics. The balance between metal and classical music is very well designed and the symphonic parts and arrangements brings early Queen to mind at some moments. The massive use of acoustic guitars is something new and a big plus for the overall Aeon Zen sound and keyboards are ever present throughout the whole album. The dual vocal harmonies is a thing that surprised me most, especially because they work well, and the production is excellent leaving nothing to be desired.
Already in the first song, Twilight, prog metal fans will find everything exactly what they love in this genre: sudden and unexpected changes, great riffing, beautiful and fluid transition between heavier and calm passages and top notch vocals. The great thing about the album is that it has a perfect flow and there is always something happening, and if you are not paying much attention while listening you risk missing some details. Unfortunately, some tracks as Ends As It Began and Forever are very short, they end before reaching a climax. Along with the album duration, it is my main complaint about this work.
Finally, I have to say a few words about Rich. His dedication and passion for music in addition of course to his massive talent is hard to find in the music scene today. Aeon Zen was his musical dream and with this album his dream is completely fulfilled. Transversal is certainly not a masterpiece, but it is a great way to say goodbye to a big chapter of his career.
7.5 / 10
Goran Petrić
2nd opinion
Transversal is the band's last album and according to them it is their most ambitious work which had been prepared for years and it is definitely the right way to say goodbye to their audience. The album essentially consists of one track divided into 10 parts in which prog fans can hear the ingredients of the golden age of progressive metal as well as its charming present. The band forges its influences from Dream theater to neo-classical power metal, the stormy guitar outbursts with choral points, djent that meets technical metal. In just half an hour, you can hear great music that stands out for its coherence and executional perfection. Labyrinthine and at the same time emotional, Transversal certifies Aon Zen's fame and represents an epilogue worthy of the band's course.
7.5 / 10
Christos Minos