[Audio Cave, 2022]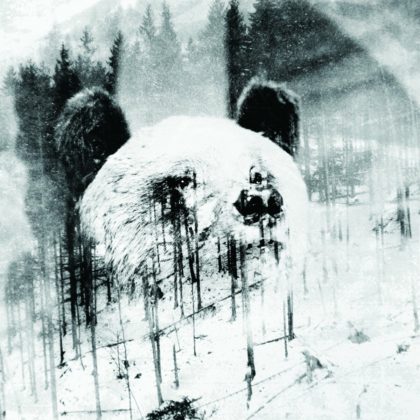 Intro: Dimitris Kaltsas

Niechęć have achieved something very rare and difficult with their short career so far. Although they generally sound relevant, the sonic mixture of jazz and progressive rock in an imposing cinematic environment sounds unique, special, something like an absolute trademark.
The band from Warsaw, Poland was formed in 2007 and five years later they released Śmierć w mołkim futerku, impressing with the clarity and success of their artistic intent. Things got even more serious with the band's sophomore, self-titled album in 2016. The detailed narrative power and flawless blend of avant-garde jazz, nu jazz, post-rock and prog rock dominated by jazz-rock / jazz fusion were major factors in being voted No.3 album of 2016 by the editors of progrocks.gr.
The six years that passed until the release of Unsubscribe is quite a while (Live at Jazz Club Hipnoza was released in 2018) and the bar has been set higher than ever for Niechęć.
---
Vivid wordless narration
The third album is said to be the most important for a group and there it can be seen whether its path has reached a quagmire or there is still room for an even longer career. Niechęć earn a long artistic life extension with Unsubscribe, after releasing the best record of their 10-year career. The jazz-rock music that they have been exploring all these years may now have other aspects, angles and colors, but it remains at a top compositional level consistently. Their excellent self-titled record in 2016 juxtaposed jazz alongside post-rock / prog rock, with the live recording of the tracks adding intensity to the material. On the contrary, the Poles become more "precise" and "meticulous" in their playing in Unsubscribe, with the aim of the material leaning on the progressive side of their sound. Of course, this does not mean that they forgot how to sound romantic. After all, the 10-minute track Niechęć, which incorporates all the elements that make us adore them, includes a long post-rock sequence, which recalled the best moments of Sigur Rós.
The two main characteristics of their dark sound remain the keyboards and the saxophone, which this time rarely overlap, mostly filling the elaborate compositions with solos, in the most crescendos moments. A typical example of this is the exemplary climax of Ciała where the alternations of the two instruments create a perfectly "organized chaos" that I would pay anything to watch live. And it is not only the musicians' technique that impresses, but mainly the compositions themselves, which manage not to sound like cold, ossified instrumental clinics.
Sometimes, we consider it an exaggeration when someone writes that an album should be listened to in the tracklisting order chosen by the artist / band. In the case of Unsubscribe, Niechęć have done the unthinkable. The record has a completely different essence if you listen to the tracks in different order, meaning that while the tracks are all perfect one by one, when the listening is done in the tracklisting order, a completely unique character emerges. I think this character is almost based on the cinematic character. A rhythm on the piano for example reminds you of a quick gait and a sharp melody on the saxophone sounds like a verbal dispute. A story you hear without the presence of lyrics would be an more appropriate description. And this is achieved with adventurous structures and apt choices in orchestration. If there is one instrumental album you must listen to in 2022, well this is the one for me.
9 / 10
Alexandros Topintzis
2nd opinion
The return of Niechęć is not much different from their self-titled album that amazed us six years ago. Unsubscribe is also based on that peculiar mix of jazz-rock and jazz fusion with a veil of mystery and suspense covering the themes and solos. The only slight variation is perhaps the impression of somewhat more direct phrases which keep the listener's interest with their apparent simplicity.
In most cases an instrumental album is a limiting factor, but Niechęć manage to be accessible to both jazz and rock audiences and especially those prog fans who are not attached to forms and patterns.
Unsubscribe is an exciting cinematic journey that wins you over with its flawless flow, as if inviting you to define the plot. So each like is unlike any previous one and ultimately the script is your own life. Niechęć did it again.
8.5 / 10
Dimitris Kaltsas