When the fifth album of a band is released 21 years after their debut, this undoubtedly shows dedication to an artistic vision. However, if this album is also the best in their career then we're talking about a bright exception to a rule that follows time and its consequences. Acid Death amazed us with Primal Energies (our reviews here) and this was an ideal chance to talk with Savvas Betinis (bass / vocals) about the secret of such a brilliant achievement. 
Questions: Alexandros Topintzis, Dimitris Kaltsas
Translation: Alexandros Mantas
---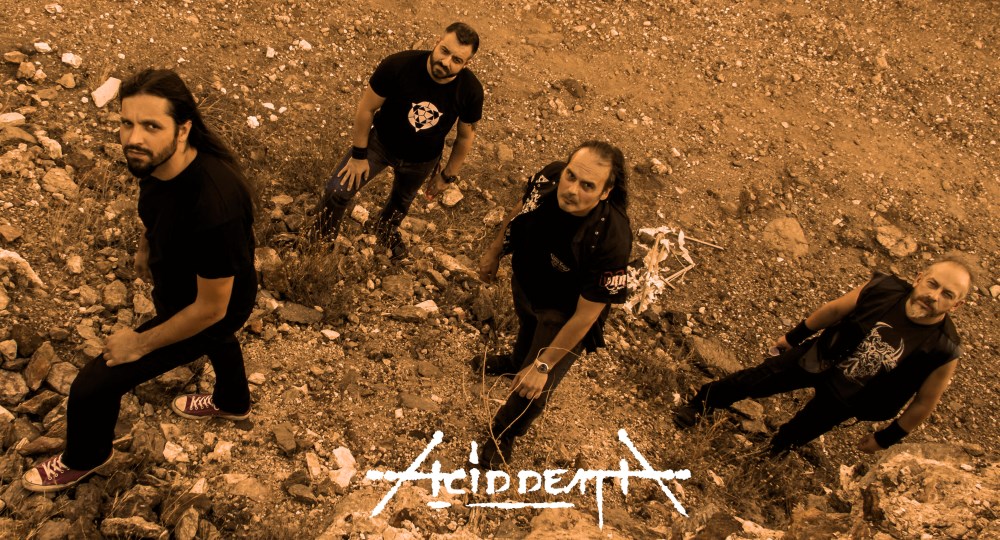 The reviews about Primal Energies are collectively rave and, personally, I believe that Acid Death have reached the summit of their career so far. What's your take on that?
It's true that the album is critically acclaimed so far! This boosts our optimism and fills us with joy. It is our reward for the really hard work we put in this album, without meaning that our previous records lacked. I don't know if this is our peak, but we still have plenty to say and give, for sure!
In an era which is considered bad with regard to gigs, the Greek scene still delivers good releases. Do you think that if this level of quality had been achieved at the dawn of the '00s, the Greek bands would have fared better abroad?
If the Greek bands were just as good as they are now and it was the beginning of the '00s…probably everything else would fall short in comparison, I'm sure about that! Probably for the first time after 30 years of existence, the metal Greek scene comes up constantly with A-grade stuff, both with regard to the quality of compositions and the production; and no, we haven't missed the boat! Quite the contrary, in the digital era we live in, being truly good is something that people will catch up with it eventually. And in the long run, you will be assessed.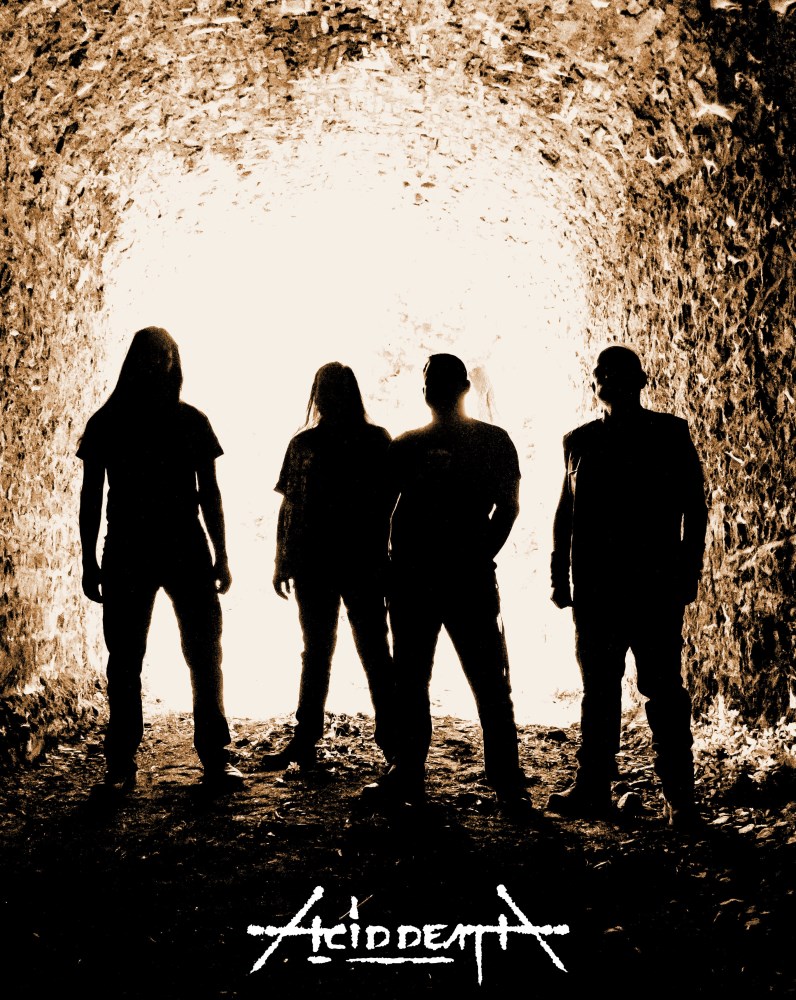 Primal Energies provides everything a progressive metal fan may long for with refined proportions compared to your previous album, no less. After all, do you think that experimentation suits you better than the aggressiveness of thrash/death metal?
Experimentation is definitely part of the procedure when we compose tracks and an indispensable ingredient of our own philosophy. But in this very case we have to do with something that is really cool. We have to do with elements that glued together beautifully and they produced an enchanting whole which stroke a chord with the audience, too. It is not far-fetched to say that we got positive feedback from people who have absolutely nothing to do with the progressive or the death metal scene. It is tough, you know, really tough to please everyone and for some reason everybody seems to be pleased with Primal Energies! This is perhaps the highest reward for a band or an artist!
You enriched very successfully the compositions in the new album. What was the reasoning behind this direction? Why did you choose these instruments? Do you have any specific influences off the jazz scene or traditional music?
I wouldn't say that that we have specific influences, rather specific influences from traditional music. The extra instruments we used were Dennis' (guitars) idea who thought they would do the trick in certain songs. We tried these ideas, we saw they were good and kept them. No one knows if we will use even more peculiar instruments down the line!
Are there any plans for a European tour in the context of the promotion of the album? Do you think there will be a problem in presenting the songs live the way they should since it will be costly?
For the time being we have zeroed in on the promotion of the album and we will start gearing up for gigs when September comes. It isn't costly to present the songs live on stage. We took care of it and we can perform them in such a way that the listener won't get the feeling that something is missing.
I listened to your album on Spotify the day it was released and I also had checked out some new songs of yours before on YouTube. Do you think that this new reality of the music industry suits the underground acts to promote their music?
But of course! The elephant is in the room. Now everyone gets a taste – or not just a taste – of a band's new album via a music platform. This gives a plug to new-founded, but also older bands to present their work. People can assess a release and decide if they will support the bad or not.
The cover impressed me, too. Although it strikes somewhat confusing and "grotesque", it is a successful choice, bearing in mind the kind of music you play. We would like you to give us some insight about its inception as well as your own thoughts about it.
Once more, it was John Nakos who shouldered this responsibility. In essence, he listened to the pre-production, he read the lyrics and materialized the idea he had. And, let me tell you, the changes we did were but trifle! This is the third time we collaborate with John and by now he has got totally into our philosophy and he can produce a smart and quality idea for the artwork effortlessly.
Acid Death is now one of the most iconic bands in Greece in the metal, and rock in general, firmament. What is this that keeps the band creative up to this day?
Music, of course. It is the be-all and the end-all. Everything else comes next. We still feel that we have a lot to say!
Which were the highs and the lows of your career so far?
Our come-back in 2011 was undoubtedly one of the most important (and pleasant) things that took place in the fold of Acid Death. On the contrary, the disbanding that took place overnight back in 2001 was, and still is, the most unpleasant situation we have experienced so far.
How big a role does the progressive element play in your music? To what extend is prog distinguishable to tech metal which (if I'm not mistaken) you are also very fond of?
In essence there is no clear separation between these two elements. You're not on the progressive side only when you add, but also when you detract things. On the other hand, the term "technical" predisposes for a technical, maybe complex, playing, an approach that leans on the virtuoso side to deliver the material. For our part, you can rest assured that we are not racing to prove ourselves as virtuosos. We leave room for every element to act beneficially on the other and we pay attention to the final outcome as a whole.
After all these years, you are on the crest of your experimental wave. What do Acid Death have in store for us?
We leave that up to the future. We can only say that you should expect nothing conventional from Acid Death…this is just not part of our idiosyncrasy!
www.reverbnation.com/aciddeathgr