[K-Scope, 2016]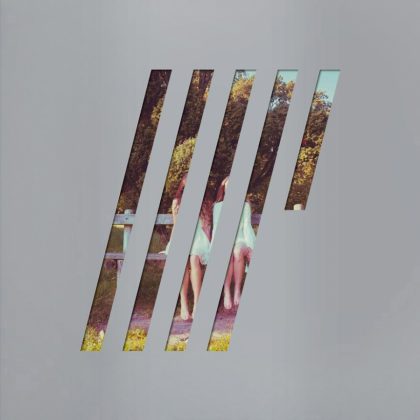 Intro: Nick Veves
28 / 03 / 2016
Any confusion experienced by the average Steven Wilson listener is completely justified. On the one hand, there is a lack of new Porcupine Tree material. On the other hand, there are frequent releases by Steven Wilson. In the course of one calendar year, the Brit released a new concept album (Hand. Cannot. Erase.), a compilation album (Transience) and now 4 ½, an album comprised of tracks that were left unused during the recording of The Raven That Refused to Sing (and Other Stories) and Hand. Cannot. Erase. Meanwhile, if one chooses to take into consideration the incessant touring and the ceaseless activity of remixing classic prog albums, the aforementioned confusion becomes even greater since, on the one hand, the band through which most of us got to know and love Steven Wilson is inactive, but on the other hand, Wilson himself seems to be keeping himself busier than ever.
---
Congratulations, you're on a double score square and will thus be awarded double the album title
Upon hearing that 4 ½ is an album of material left out of The Raven That Refused to Sing (and Other Stories) and Hand. Cannot. Erase., any initial doubts are perfectly understandable. However, in this case we are not dealing with the audio equivalent of a mediocre YouTuber daftly choosing to upload a b-roll or a blooper reel rather than with the musical equivalent of the reel left to Salvatore by Alfredo in the ending scenes of Tornatore's Nuovo Cinema Paradiso – pieces that were cut, but have maintained essence and a reason to be.
Musically, the EP is clearly a creation of a contemporary Steven Wilson, but one which does not hesitate to wink meaningfully to both his musical influences and his own musical past. For instance, My Book of Regrets, with its rich but catchy melodies and the exquisite guitar and bass parts may be clearly stating that it was intended for Hand. Cannot. Erase., but one does not need particularly profound knowledge of the prog sound to be aware of the instrumental part which (on purpose? accidentally? who knows? who would complain?) is reminiscent of ELP around the time Tarkus was released.
Happiness III may be initially reminiscent of the melody from the verses of Postcard off Grace for Drowning, but quickly differentiates itself from the aforementioned track as well as from the rest of Steven Wilson's recent work by being more up-tempo, more piano rock and cheerful in its sound. Which, naturally, only lasts until you pay enough attention to the lyrics to realize that apart from certain themes that keep being repeated in Steven Wilson's catalogue (cigarettes and pornography; the other two, rain and trains, can be found on My Book of Regrets), there is a malicious, but unfortunately all too familiar human behaviour presented.
Vermillioncore also includes something from Steven Wilson's past since it sounds like how Porcupine Tree's Tinto Brass or Mother and Child Divided would sound if they were intended for release in Hand. Cannot. Erase. as accompanying pieces for Ancestral. On balance, Year of the Plague and Sunday Rain Sets In are indicative tracks of Steven Wilson's more soundtrack-like work and as such almost demand that they be listened to in very specific conditions: during a road trip or a storm.
The only flaw of sorts to be found in 4 ½ is the probably superfluous rendition of Don't Hate Me, a track originally composed for Porcupine Tree, which, despite being somewhat interesting due to its extended and slightly more psychedelic keyboard solo, is not enough to balance out the poor choices made by Ninet Tayeb during the chorus (that prolonged oriental flourish is annoyingly out of place) or to render the track necessary for 4 ½.
In summation, 4 ½ is definitely an excellent work of art that will annoy the fuck out of the problematic prog-hipster who whines like a little bitch about anything prog leaving his/her beloved underground and enjoys the reception and recognition it deserves. But those people can eat a bag of shit till they're full and then some, right? Therefore, as the title of this review has already suggested,:
9 / 10
Nick Veves
2nd opinion 
4 ½ holds all those features that make the work of Wilson stand out but for one thing: it is not a regular album. With a style quite close to Hand.Cannot.Erase and to The Raven …, it contains 5 leftovers and a nice remix of Do not Hate Me with the participation of Ninet Tayeb. Among the new compositions one can single out My Book Of Regrets and the instrumental Vermillioncore.
Is 4 ½ a "must listen" album or "for fans only"? The fact that Wilson today is already a very big name and the fact that all the tracks are really well made and played to perfection, make 4 ½ a release that surely someone would find parts to love, although we do not actually listen to anything new.
7 / 10
Ilias Goumagias