[InsideOut, 2019]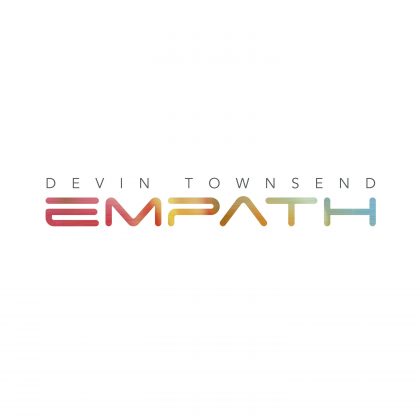 Intro, Translation: Lefteris Statharas
19 / 04 / 2019
Devin Townsend is one of the most productive musicians of our time with either his solo work or the Devin Townsend Project. Always being open with his work, he had commented that he was thinking of creating a far more pop music record with Empath. Out of all the people in the world, the person who talked Townsend out of it was Chad Kroeger, singer of Nickelback. Chad eventually participated in the album after convincing Townsend that he needs to be true to himself and produce something that would be true to him. In a series of web documentaries Townsend shows how personal was the process of writing and recording the album and how he decided to let all of his musical interests fuse and create one album.
---
Addicted's deranged cousin
Devin Townsend is a special case of a guy. He has always been very open about his mental struggles and how these are affecting his mood and his music. So now, at 46 years of age Devy heralds that the new album Empath is going to be a bit divisive for his fans. Even without hearing a single note people were having opinions since he announced that Nickelback singer Chad Kroeger will be singing in the album.
In the first listen of the album the feelings were exactly as advertised. The experience was a typical Townsend album; however I wasn't sure if I liked the album or not. Some transitions seemed incoherent, the overall length of the album seemed long at 74 minutes and seemed that there is no real sense of direction.
After multiple listens things started to settle and see that Devin and his new/old band has created something interesting. In the credits we can find fascinating musicians like Steve Vai, Mike Keneally who has worked with Frank Zappa as a musical director, Ché Aimee Dorval from Casualties of Cool and several others.
Genesis is wisely chosen as the album single since it encompasses a lot that the album represents. Some heaviness, some choirs, some cheesiness, some cats, and one of the most memorable choruses a Devin Townsend album can have.  All these elements are presented in the familiar overpolished production which in this case provides clarity in all the instruments and allows the listener to immerse themselves in the sound.
Spirits Will Collide serves as the true introduction to the album not with the musical style but with the lyrics. Townsend always tries to convey some sort of message with his albums and in this he's tackling mental health so with this track he delivers a message that the rest of the album (just like life) has a lots of ups and downs and instances of brutality but you just need to power through and reach the summit. And that's what happens in the rest of the album, in Devin's own style he goes through a plethora of styles and while sometimes it seems incoherent, it never manages to keep you guessing of what's coming next. Granted, it takes a while before you can get used to the atmosphere of the album, and of course there are filler moments in the massive length but it is a rather enjoyful experience.
Hear Me is the song where Chad Kroeger sings apparently, but I doubt that anyone can distinguish him in this extreme SYL type song. Why and Evermore has the divisive cheerful happy metal we have listened to his previous albums but with a bit of extra insanity to it. The closing track Singularity has a sense of finality to it and with its 23 minutes encompasses all the things that has made Devy, Devy. At instances, it sounds like a Dream Thatresque epic with changes to extreme death metal, aery Ghost like atmospheres, Zappaesque jazz parts and the cheesy choirs that are usually present in Townsend's music.
Imagine you have something complex that you want to describe to someone, but you can't exactly find the words that will convey your message. Now imagine that you want to convey several of those messages at the same time. I think that's how it feels for Devin Townsend and music. He has so many ideas and so much music in his head and he makes an effort to somehow try and create a coherent story of all the elements that he can use. If that effort is successful that's for the individual to decide but Devin has my respect and my money.
8 / 10
Lefteris Statharas
2nd opinion
Empath is overproduced. However, this was expected. But how else would these layers of different sounds and influences fit? In the album, we hear metal being enriched equally with the well-known industrial parts, the electronic, prog and jazz moments, the cinematic music, pop and rock opera. The breadth of the expressive and passionate vocal lines ranges from clean and falsettos to growls. The synths and the piano play a major role in shaping compositions and contribute significantly to the overall atmosphere of the album. The orchestration is impressive. The whole venture of mixing influences and instruments would be easily crowned as a "vain nothing", but it is so well worked that the complexity of the compositions ends up being easily digestible by the listener. The impressive thing is that while the listener pretty much knows what he/she's going to hear from Devin, he always manages to compositionally develop the style that he has formed and present albums that are enjoyable. Devin Townsend's well-known paranoia is depicted ideally in Empath.
8.5 / 10
Petros Papadogiannis