by Dimitris Kaltsas
Translation: A. Mantas, D. Kaltsas
A few years ago, a good company of friends (all of us editors of progrocks.gr now) was indulging in its pet pastime, namely listing our top-20 albums for every year since 1966. Due to the obvious objective difficulty the era 1970-1975 comes with, we omitted it, but what is etched in my memory is the mirth my 1979-list was greeted by the gathering. Truth is, excluding Highway to Hell no other well-known album was included, a fact I picked up on rather belatedly. When the well-deserved ribbing and self-sarcasm was over, I committed myself that one day I would elaborate on my picks and argue in public for the uncannily numerous and unreasonably underrated gems of 1979. The day has finally come and I won't confine myself to that list. A lengthy personal view on the prog/fusion world of 1979 follows and I tried to keep it as concise as possible and cram in it everything remarkable. There you are, to cut off the laughter (or maybe rekindle it?).
Post-Jurassic era
In 1979, progressive rock was going downhill for the first time ever, since its sound was viewed as outdated and the audience was seeking new mainstream heroes in the punk and new wave circuits. The household prog names, the so-called 'dinosaurs', were past beyond their prime. Maybe Jethro Tull, Camel, SBB and Banco did reasonably well and remained at a decent level and also Pink Floyd tasted the ultimate success with the important, but also overestimated The Wall, yet other legendary bands put out rather poor releases (consider Barclay James Harvest, Kansas, Mike Oldfield, Renaissance, Beggars Opera as indicative examples) that failed to meet even the lowest of the expectations.
pH7 is one of the greatest albums of the second phase of Peter Hammill's solo career, the more independent and experimental one, with progressiveness hiding behind the singer-songwriter nature of the songs, intensifying the directness and highlighting the introvert spirit of the leader of VDGG. That same year, Hammill, Phil Collins, Brian Eno, and Peter Gabriel participated in Robert Fripp's Exposure, one of the most multi-faceted albums of the decade. Experimental, noise, prog, almost metal (Hammill sounds like Rob Halford more than ever here), art-rock, ambient and more parade with great speed in the short tracks of this beloved album, which, among other things, has a characteristic New York scent (it was recorded there).
Steve Hackett's third album is not just one of the top examples of progressive rock in 1979. It may be impossible to reach the greatness of Voyage of the Acolyte, but it is certainly incomparable to all other albums, standing out for its excellent instrumentation and the musical innovation of the always essential composer and guitarist. In Hackett's rhythmic parts and solos in Spectral Mornings (as well as those of Andy Latimer in Camel's I Can See Your House From Here the same year) lies the manual for Steve Rothery's neo-prog guitar playing four years later.
Speaking of prog dinosaurs in 1979, it quickly comes to mind that Eloy released their seventh album and one of the best in their magnificent catalogue, two years after Ocean (which they probably overcame here). Although the Floyd influences are more than obvious, they match wonderfully with the compositions which are characterized by the typical Eloy energy. Silent Cries and Mighty Echoes was unfortunately the last album with Jürgen Rosenthal and Detlev Schmidtchen, whose keys also remind of Tangerine Dream, as in the third part of the amazing epic The Apocalypse, entitled… Force Majeure!
Progressive electronic
In 1979 synths were a state of the art. The sound of the keys in prog had become much thinner and the electronic side of progressive sound was flourishing. But as with all prog subgenres in 1979, surprises and obscure releases have the lion's share here as well. Kha-Ym's 10 " GMT is an uber underground obscurity with real drums and a mix of electronics with rock, raw and paradoxically interesting with tolerance for Atari sound of course, but let's not stay there. Take for example Deuter's new age / ambient kosmiche optimism in the overlooked Ecstasy, Philippe Besombes's (in some places distorted) experimentations in Ceci est celà with strong Stockhousen influences, Hydravion's Startos Airlines (with Besombes), the waltz carousel with Roedelius' minimalist piano in Jardin Au Fou, Igor Wakhévitch's zeuhly, surreal and avant-garde Let's Start or Edgar Froese's first highly digital solo work, The Stuntman. But there are some really special records in the category, at least subjectively. Who can forget Throbbing Gristle's 20 Jazz Funk Greats, one of the most innovative albums of the year? Industrial and noise alternate with dark ambient and minimal electronic, with a sick humor from the cover and the title to the last note, affecting almost anything relevant since.   
Harmonic Ascendant, Robert Schroeder's debut, is one of those favorite records that you can easily identify with. This is because the combination of synths with guitar and cello is unique, while the romantic element is rendered with melodic power in Klaus Schulze's production, forming another gem of the sound that also sounds like nothing before or after 1979.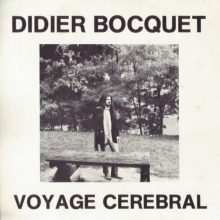 The artistic power of Voyage Cérébral is inversely proportional to Didier Bocquet's poor reputation. Being the most loyal Frenchman to the Berlin school, Bocquet deserves a place among the greats of electronic prog due to his second album. Building on the beautiful loops, the variable density of acid synthscapes is set in a dark sonic environment as a prompt for an adventurous and always enjoyable journey.
The seventh album of the French Heldon (Stand By) is not only their best, but also one of the most prophetic in the second half of the 70s. Richard Pinhas's love of King Crimson's most experimental period and the aggressive lyricism of zeuhl are experimentally driven – electrically and electronically – into three compositions that are strikingly different and complementary at the same time. Especially the title track sounds so (but so) beyond the 70s that you are amazed by the insightfulness that goes beyond two decades. Click play and the conclusions are yours…
The third part of Eloy's The Apocalypse mentioned above refers to Force Majeure of course, Tangerine Dream's ninth studio album released the same year, in which they took a more electric approach that goes far beyond the traditional Berlin sound they themselves built, with a stronger presence of the guitar, returning to pure progressive rock standards. The great commercial success of the album hardly reflects the greatness of the album that stands in the pantheon of the sound that was supposed to be declining in 1979.
How much jazz-rock / fusion can you handle? 
1979, the jazz-rock / fusion releases that are worth mentioning here are a few dozen (some of them are mentioned in other sections below). Memorable releases of the jazzier side are the two albums of the then young Pat Metheny (I personally prefer New Chautauqua), the most humorous album of Carla Bley (Musique Mecanique), the quite ambient Swimming With a Hole in my Body by Bill Connors, the melodic jazz-prog / fusion Just as I Thought by David Sancious, as well as the collaboration of giants Terje Rypdal, Miroslav Vitous and Jack DeJohnette for ECM. The excellent avant-garde folk / jazz fusion band Oregon also released two albums in 1979 including the wonderful Roots in the Sky.
On the rock side of fusion, Jean-Luc Ponty's A Taste For Passion is eternally wronged, perhaps because it follows two stunning records, as opposed to Dixie Dregs' half-studio, half-live Night of the Living Dregs. The oddities of the year also include the strangely overlooked The Break Even Point (as well as the debut) of supergroup United Jazz + Rock Ensemble (including: Barbara Thompson, Ian Carr, Wolfgang Dauner, Jon Hiseman, Volker Kriegel, Eberhard Weber) originally formed for the needs of a German television show.
The Swedes Ragnarök played a special prog-fusion on their second album, Fjärilar I Magen, with which they moved away from the intense folk character of their superb debut towards abstract jazzy prog in King Crimson style, which despite the very high level of aesthetics remained in obscurity. 
Out of a huge set of mysterious 1979 releases that remained in obscurity, perhaps the most criminally overlooked is the only record by the Finnish Sukellusvene, Vesi-ja lintumusiikkia, that may have been out of date (absolutely convincing for a 1974 recording), which however remains a hidden gem of the great school of Scandinavian 70s fusion. Equally widely unknown to this day is La grasa de las capitales by Serú Girán from Argentina who perform fusion with jazz-rock elements, typical Argentinean symphonic prog combined with pop, which is atmospheric or even dance music, characterized by high compositional level and rare execution skill.
The investment in composition and non-jazz atmosphere – in stark contrast to the dense playing in American fusion – stands out in the best way in the favorite Quasimodo of the Polish Laboratorium that showed a new path to fusion based on an almost ritualistic, melodic and absolutely balanced jazz-rock without guitar (or any other) obsessions.
Unlike Laboratorium, the fourth solo album of the great Pekka Pohjola has a special position in the history of prog-fusion, just as it deserves. In the magnificent Visitation, the legendary bassist / pianist was at the most mature point of his career and managed not only to give a completely personal sound to fusion, which escapes his love for Zappa and steps on progressive rock with both feet, but also manages to compose and orchestrate material that sounds classic from the first listen.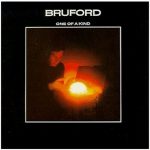 Bill Bruford is the only musician who has been a member of all three 70s prog giants (Yes, King Crimson, Genesis). Bruford's playing is the epitome of prog drumming jumping from rock to jazz with unique comfort. One of a Kind is arguably his best solo album in which he achieved the jazz fusion stormy expression of his prog ideas, with his collaborators Jeff Berlin (bass), the legend of Canterbury, Dave Stewart (keyboards) and of course… Allan Holdsworth (he and Bruford were bandmates in UK) who demonstrates the incredible "eloquence" of his fingers with endless melodiousness.
The reference to L 'Orchestre Sympathique's only album (which was recorded live but this is unlikely to be understood without the applause) was left last on purpose. Their fusion is like nothing outside French-speaking Canada, retaining its autonomy even within this scene. The references to Québec legends such as Maneige are obvious, with some zeuhl elements (mostly on the bass lines), intense percussion and wonderful flute by François Richard and vibraphone by the leader, Jean Vanasse.
Honorable mentions:
Martin Kratochvíl & Jazz Q – Hodokvas
John McLaughlin – Electric Dreams
Hermeto Pascoal – Zabumbê-bum-á
Tantor – Tantor
Jukka Tolonen – JTB
Venegoni & Co. – Sarabanda
Eberhard Weber – Fluid Rustle
The three Gong in 1979
From the mid-70s the leader of Gong was Pierre Moerlen and in Shamal, Gazeuse! and Expresso II space-prog had been replaced with prog / fusion. In Downwind in 1979, Moerlen decided to turn the band towards more conventional (pop) rock, and the result did not justify this decision, with the huge exception of the epic title track that stands out from the first note. Although Moerlen is listed as a composer, the song sounds like one of the best compositions by Mike Oldfield, who participates along with Steve Winwood, in one of the top prog songs of the year.
At the same time, Daevid Allen, the natural leader of Gong, was in New York, where he collaborated with Bill Laswell and the rest of Material under the name New York Gong and released About Time.
My favorite 1979 Gong album is by far the debut of Gilli Smyth's and Hari Williamson's Mother Gong. With Nik Turner playing oboe and Didier Malherbe being amazing throughout the album, Fairy Tales is exactly what the title describes, stepping on both feet in the Canterbury sound, with elements from folk, jazz and classical music and an incredible flow that is mainly due to Gilli's beautiful narration.
Avant-prog for all tastes
Rock In Opposition (RIO), zeuhl and avant-prog in general was the only progressive subgenre that not only did not weaken over time but retained its niche in the next decade (and to this day of course). The noteworthy samples of this sound in 1979 were many and very different from each other. Art Zoyd's dark, minimalist Musique Pour L'Odyssee, Julverne's (also Belgian) bright chamber-prog debut and the classic-ish Lasswig: Un Roi Pour L'Eternité by French band Wapassou are some typical examples. Besides, among the unconventional prog albums of the year, one that stands out is the structured kinda symphonic avant-prog chaos of Emmanuel Booz in the relatively unknown Dans quel état j'erre, his latest and most fusion album. The Canterbury-related sound includes Zyma's bizarre (but also great) Brave New World and Ma Banlieue Flasque's sole release, a beautiful, jazzy and humorous album reminiscent of Moving Gelatine Plates, Zappa and Cos. Even more obscure, the unique album by the Italian Orchestra Njervudarov entitled Con le orecchie di Eros is excellent as well as hard to find, maintaining a rare appeal based on the perfect combination of RIO and jazz.
The Brégent brothers' latest album is one of the most distinctive examples in this section, not just because of its extreme experimentation, but mainly because it is probably more unique than E. Booz's album mentioned above. Here, the electronic elements are greatly reduced, jazz-rock is the protagonist and Jacque Brégent's poetic narrations impose the avant-garde element and connect seemingly different compositions that are rendered perfectly, shaping Pour Partir Ailleurs, another hidden gem from Quebec.
Four years after their self-titled debut, where they played an early form of RIO with Canterbury elements, Vortex saw their second (and last) album being released a year late, entitled Les Cycles De Thanatos. By then, the quartet became an eight-member band and the music of Vortex remained dark avant-prog of the highest level with influences from 20th century classical music and pompous zeuhl.
One of the boldest experimental RIO gems of the year was of course Winter Songs by Fred Frith's Art Bears, but Western Culture, Henry Cow's swan song (of course Mr. Frith, of course) is even better, their only album without a sock on the cover and perhaps the most chamber and most accessible.
A few years ago, members of Henry Cow supported This Heat in their first steps and history justified them. In the self-titled debut of the extreme avant-garde experimenters, minimalism, noise and musique concrète acquire a legislative purpose and the post-apocalyptic atmosphere that in places is transformed into a feeling of fear is a triumph of aesthetic novelty.
Laurent Thibault, co-founder and producer of Magma, has released only one solo album, the magnificent Mais On Ne Peut Pas Rêver Tout Le Temps, offering a real and unique zeuhl  masterpiece. Based on the sound quality, it is hard to believe that it was released in 1979. Thibault's orchestration is just as fantastic, managing to get the maximum out of the nine (except himself of course) participants on the album. The varied elements in the music and the atmosphere of the album, led by Thibault's bass, are incomparable to anything.
If we accept that one of the "objective" goals in avant-prog is the successful but unconventional construction of an uncommon atmosphere, then deservedly Univers Zéro's Hérésie is considered as one of the most important masterpieces of this sound. Menacing, explosive, sharp, dark, strictly ritualistic and terrifying, it has an adored RIO absoluteness, while at the same time being structurally and expressively dazzlingly innovative. Non-negotiable.
Krautrock in 1979?
The answer to the title is a little, but good and surprisingly ignored. Apart from the "faction" of prog electronic, the classic krautrock sound really declined, as seen for example in the rather unfortunate funk / prog / disco Hey du by Guru Guru.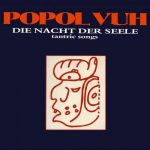 However, the change in the general trend of music in no way justifies underestimating Die Nacht der Seele within the entire Popol Vuh discography. This is a typical example of Florian Fricke's experiments with ethnic and what would later be called world music. Intensely atmospheric and at times soothing with the voices of Djong Yun and Renate Knaup, it is one of the leading examples of experimental religious music in the 70s.
Günter Schickert remains unknown to the general public to this day for some dark reason. Even if his participation in GAM is not enough to secure reputation, his second album, Überfällig, should be enough to not be ignored today especially by krautrock fans. Achim Reichel's companion on echo guitar in 1979 released one of the most beautiful later diamonds of the Berlin school. Acid, hypnotic and at the same time intense, this album sounds stylistically unsurpassed even today.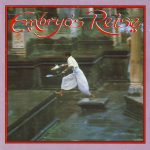 After three mediocre to disappointing records, Embryo added Remigius Drexler (Out of Focus) and Josch Friedemen (Missus Beastly) to their line-up and traveled from Istanbul to Pakistan, Afghanistan and India recording the music they played with (a total of 24) musicians from these countries. The result was Embryo's Reise, probably the top kraut / prog mix with ethnic / world in 89 varied and exciting minutes.
Symphonic prog
The truth is that I personally have an issue with the symphonic prog sound of the late 70s due to abuse of synths. Thus there's no reference to the albums of Anyone's Daughter and Atlas to avoid needless negativity. Fortunately, not everything was like that and from the overproduction of symphonic prog records, few of them differ. The music of the German Neuschwanstein in Battlement (recorded in the Dieter Dierks studios) sounds like neo-prog before its time, with very strong Genesis influences, well-structured tracks, a successful atmosphere and diffuse romance. Similarly, the French symphonic version of Oniris in L'Homme Voilier relies heavily on narrations and dramatization, an typical element of French symphonic prog.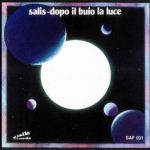 Italy is a traditional stronghold of the symphonic progressive sound, although RPI had lost its momentum in the late 70s (before regaining it a few years later and until today). This brought about a normal quality drop, but fortunately there were some exceptions. The most memorable are the completely unknown Salis who with Dopo Il Buio La Luce claim the title of the best hidden secret of the Italian 70s prog scene.
The first solo album of an Australian, Italian descendant named Mario Millo was also released in 1979. Although he was only 24 years old back then, Millo was already a well-known member of Sebastian Hardie and Windchase and in Epic III he just proved once again that he was one of the top prog rock guitarists of the time with great instrumentation skills and a genuine follower of Andy Latimer. Unfortunately, this particular album is ignored by the vast majority of those who will love it when they discover it.
Japanese symphonic prog is not very famous, but in 1979 one of the most important albums that represent it was released. Shingetsu's only album was enough to acquire legendary dimensions in the underground prog field internationally, while they are adored by prog fans in their country, and deservedly so. This is a great album, although the Genesis influences were more than obvious especially on stage, mainly because of the Japanese Peter Gabriel, Makoto Kitayama.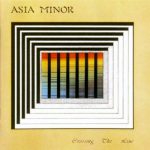 The amazing Between Flesh and Divine of the Turks / French Asia Minor is the only reason why their debut, Crossing the Line is so ignored to this day, although it is one of the best examples of melodic symphonic progressive in the unique style of Camel. Having oriental influences and a nostalgic element that is a trademark of this great band, this particular album holds surprises for even the most suspicious listeners.   
Blue Effect (later Modrý Efekt and M. Efekt) is the leading prog band from the Czech Republic to date and perhaps from all over Eastern Europe. Listening to Svět Hledačů one finds it hard to believe that it is hardly the band's third best album. Although the band's original fusion character remained in some songs, the shift to lyrical and heavy symphonic prog is obvious and the risk of replacing the bassist with a second keyboardist proved to be a complete success. And that was not even their last great album…
Honorable mentions:
Another Roadside Attraction – Another Roadside Attraction
Jean-Pierre Alarcen – Tableau No. 1
Flame Dream – Elements
Genfuoco – Dentro l'Invisibile
Témpano – Åtabal-Yémal
Tibet – Tibet           
Spanish explosion
Although until the mid-1970s Spain's productivity in rock music was generally poor, it was no coincidence that an explosion of new bands began after Franco's death. The same happened, of course, in progressive rock which, while no longer internationally mainstream, in Spain was reasonably still in its infancy, and especially the subgenres of symphonic prog and prog folk.
In 1979, some of the albums that stood out were: the debuts of Mezquita and Cai, the second albums of Azahar (Azahar) and Vega (Jara), Sombra y Luz, the third album of the great Triana (although it is nothing like the first two) and the fourth and last album of the Catalan prog-fusion band Iceberg (Arc-en-ciel). Best of all, however, is Crack's Si Todo Hiciera Crack by Gijon, a European progressive symphonic rock gem, with lyrics in Spanish and RPI-style music with a perfect combination of mellotron and flute. Unfortunately, this was their only album, although their legend has remained intact to this day.
The strangest prog folk
In addition to mixing progressive rock with flamenco, in 1979 a few more prog folk samples were released, completely different from each other, with an unusual style and most of them unknown to the general public. The project of Carnascialia was not just something special for the Italian prog scene at the time. The only album they released probably does not have an exact match with any other to date. This is prog folk with an avant-garde approach and filtering of Mediterranean music from classical and jazz standards with a strong improvisational element. The album is mentioned to this day, due to the participation of Mauro Pagani (ex member of PFM) and of course the one and only Demetrio Stratos who shortly after this release, in which he really shines with his performance, passed away aged 34.
The flourishing of progressive sound in South America since the early 70s was mainly based on the excellent symphonic prog Argentinean scene. That's where Horizonte appeared in 1978 and one year after their commercially successful debut they released their impressive sophomore album Señales sin Edad and fatally disbanded in 1981. Their forgotten second album is an ideal mix of Andean music with a prog rock element (mainly symphonic) with modern – for the time – instruments and lyricism that stands out ideally at low speeds.
A somewhat similar case to that of Asia Minor mentioned above was the Armenians Zartong who were settled in France. In 1979 their only album was released with music that bridges spacey prog with the traditional music of their country in an unparalleled and unique way.
Canadian rock fans know that in the second half of the '70s progressive rock was in full bloom. As if forgotten by time, Full Moon Light by Sky Sulamyth from Vancouver sounds like dreamy hippie prog folk with a completely personal character (Sulamyth plays everything).
At the same time, the record company Le Tamanoir added two great releases to its catalogue. The beautiful, classic and melodic Carapace Et Chair Tendre by Brèche and the more avant-prog and in places Frippy Le Bureau Central Des Utopies by Conventum are two diamonds of the Québec scene and subjects of ever enjoyable exploration.
The Balkans
By the mid-1970s, the prog scene was stronger than ever in the Balkans. In 1979, Sfinx's Zalmoxe was released, probably the best album by a Romanian band, a concept album of classic progressive rock with strong symphonic elements. At the same time, the impressive releases from the then united Yugoslavia were numerous. Danes Vceraj In… by Predmestje and Domovina Moja by September (both jazz / fusion bands from Ljubljana) went down in history, although I personally prefer the unique, selt-titled excellent jammy album of the also Slovenian ethno-fusion Sončna Pot (the three bands shared several common members).
Ko Zna, was the first solo album of Miki Petkovski, an excellent Skopjan pianist / keyboardist who managed to combine fusion with prog imaginatively, maintaining a cool character thanks to the inspired tracks and excellent orchestration. The album features members of Petkovski's previous band Smak, as well as three of the four members of perhaps the most important band that ever came out of Northern Macedonia, Leb I Sol. Ručni Rad was also released in 1979, a display of stormy prog / fusion with enhanced pop elements.
As good and important as the above may be, the comparison to the debut of the Serbs Igra Staklenih Perli is rather unfair. The 28-minute album is one of the top examples of psych / space-prog, with Pink Floyd and Hawkwind influences and a few krautrock elements. The depth of the music and the execution level reaches perfection, the acidity and the underground element are unparalleled and if one excludes the production, nothing sounds post-1972 (at most).
Raga prog
Yes, 1979 has some important raga prog too, but after all the above that's probably not surprising. This particular branch of the progressive sound does not number a total of many bands, but they're all very special and strikingly different from each other.
The Poles Osjan (later Ossian due to their synonymy with a Scottish band) confirm the rule by their completely original mixing of almost primitive traditional elements from Africa, Arabia, the Far East, South America and India through a jazz and at the same time symphonic prism. Księga Chmur is one of their top records in a rather balanced discography.
The music of Codona was just as peculiar, an avant-garde jazz fusion trio with traditional elements from India and many other parts of the world in a multicultural world music mix with a strong raga groove. Their self-titled debut was released in 1979 by ECM and was their best album.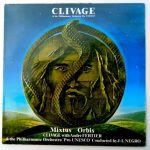 Clivage was the musical vehicle of guitarist and harpist André Fertier. Their music was a (in my opinion unique) mix of jazz, prog and oriental (basically Indian) music in a rather pompous result. 10 musicians are participating and Fertier's orchestration is beyond description. Violin, oboe, saxophone, flute, tabla, guitars, keyboards and percussion coexist and co-star in a majestic music feast.
---
And that's it for 1979, a year that has historically been on the brink of robotic electronics and pop music fury. A breath before the decade that gave very few important things to rock music except metal, the gems of 1979 seem like the dying roar of the most important and most productive rock music scene as a whole. This year is indeed a major paradox in the decline of progressive rock since the mid-1970s. Similarly paradoxically, but rather logically now, every time someone comes across one of the forgotten prog / fusion gems that were released then, the argument of the "1979 phenomenon" can be reasonably used. No?;