Greek prog/avant rockers Mother Turtle return with their fourth album, entitled Three Sides To Every Story.  The title as well as the cover are purely symbolic, because once again, due to the bands tendency to experiment with different sounds and moods, they now present themselves as a power trio (being a sextet in the previous two albums and a quarter in their debut).  With just guitar (and some guitar synths…) , bass and drums, they create three songs in three completely different styles.
Three Sides To Every Story will be released digitally on 9/15 at Mother Turtle's bandcamp page and it will be released later this year on vinyl by Sound Effect Records/Cosmic Eye Records and also on cd format by Sound Effect Records/Musicbazz.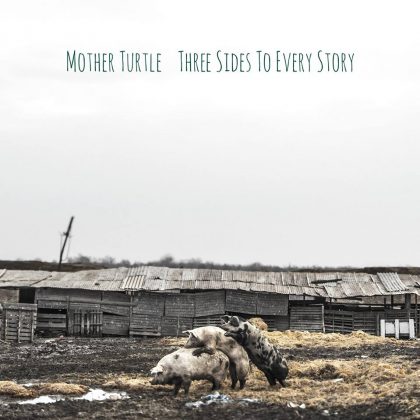 Recorded, mixed and mastered at Blueberry Productions Co. by Konstantinos Kofinas The cover is a photo by photographer/director Synodinos Moschidis.
Tracklist:
Zigu Zigu
Notwatch
A Christmas Postcard From Kim
The band uploaded the first track of the album on their youtube channel and you can listen to it here