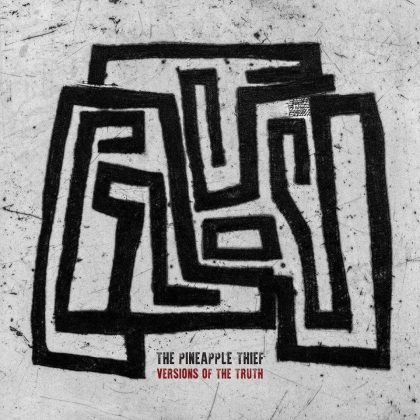 The Pineapple Thief released a video for the song Demons from the band's upcoming album, Versions of the Truth, which will be released on September 4th via Kscope. The video was directed by George Laycock, produced by Blacktide Phonic/Visual.
The band's singer, Bruce Soord, comments: "The lyrics really speak for themselves. It's a very simple sentiment, but actually one that was quite difficult to sing when it came to it. It was one of the first songs we wrote for the new album and the emotions that fed into the track were still very raw at the time. I'd like to think writing songs like this would prove to be cathartic, but in reality those demons just don't go away and it's really a case of learning to live with them."
The album artwork is an etching by the late German artist Michael Schoenholtz, and features a series of kinetic, abstract shapes that seem to reveal a different image to whoever looks at it. Gavin Harrison came across the etching just as the band were finishing Versions of the Truth, and showed it to his bandmates.
 
Harrison comments: "That particular etching just seemed to resonate with me. Within five minutes we had all chosen the same image. It was the fastest selection process of a band that I've ever witnessed. As is often the case with modern contemporary art, different people find different meaning within it. Personally I see it as an intriguing maze that depicts the mental process of creativity. It never has straight lines."
Versions of the Truth will be released on CD, LP including various colours, digitally, Blu-ray disc with bonus track plus as a limited edition deluxe hardback book four disc version.
Pre-order Versions of the Truth here.
Versions of the Truth tracklist:
01. Versions of the Truth
02. Break It All
03. Demons
04. Driving Like Maniacs
05. Leave Me Be
06. Too Many Voices
07. Our Mire
08. Out of Line
09. Stop Making Sense
10. The Game