by Paris Gravouniotis
After a great album last year that raised the bar not only for the band itself but also for the Greek prog metal scene, it was time to witness the presentation of Sigma by Mother of Millions. The evening of January 20th was foreseen to be an explosive one, as the Athenian progsters had a whole venue at their disposal to unfold their talent and highlight their high quality material.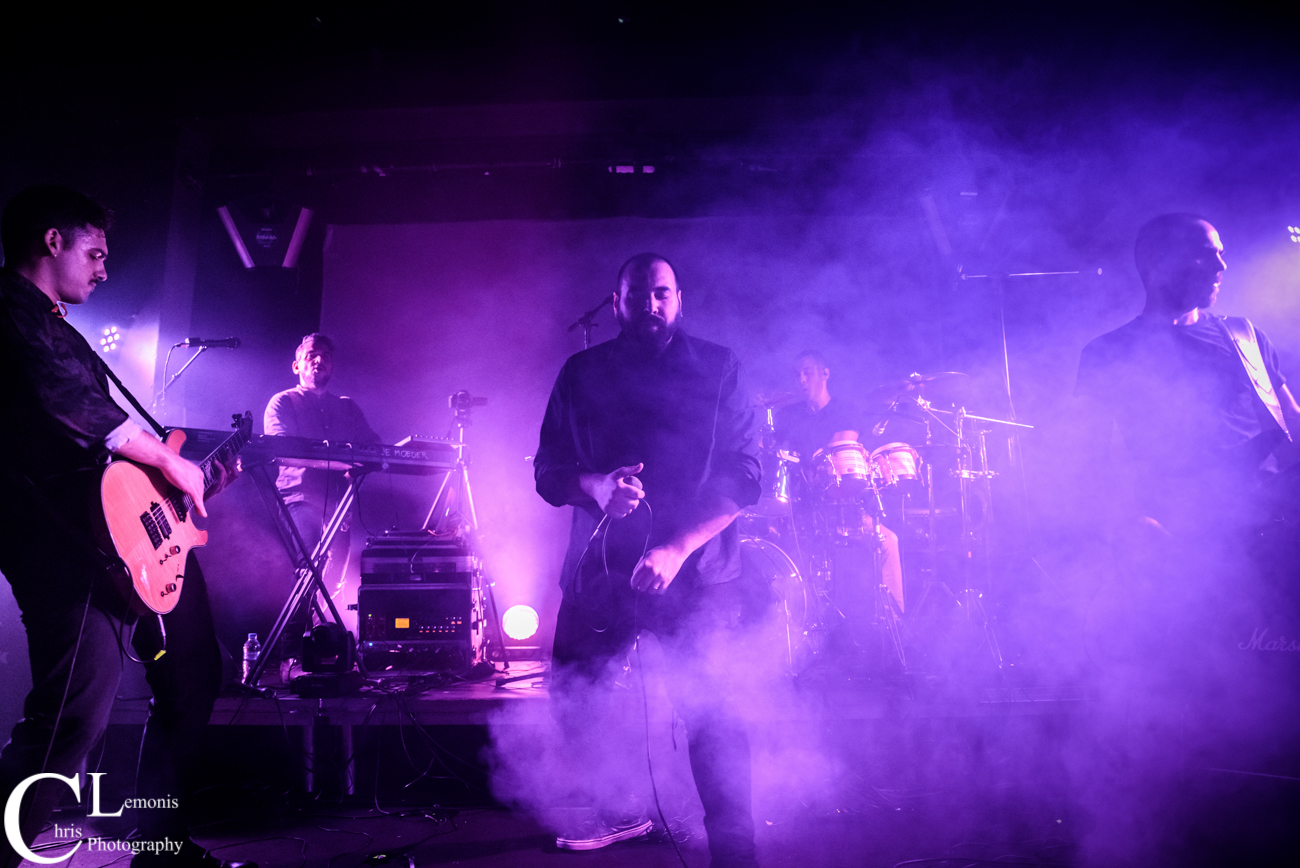 About half an hour after 21:00, the doors of Temple (where Kookoo used to be) were opened, and an enviable number of spectators had already gathered. We entered the concert hall and of course we paid a visit at the rich merchandise that included t-shirts, Human and Sigma in cd format, as well as magnets and paper bags with the band's logo! The clock showed 22:25 when the lights went out and Kostas Konstantinidis on the guitar, Giorgos Boukaouris on the drums, Panos Priftis on bass and Makis Tsakosoglou on keys were on stage. The bright blue projectors combined with the first notes of the exceptional instrumental Emerge that opens Sigma put us directly in the mood of last year's release by Mother of Millions. Shine was the next track and it was time to enjoy the vocal performance of George Prokopiou, a truly flawless frontman who, apart from his amazing voice, seems to live with all his soul every word that he sings.
The set was faithfully following Sigma's track list, so after Silence, a song with character and scent of a future classic that has nothing to to envy from any composition of contemporary prominent bands, it was time to get the first safe conclusions. The band played its riffy and emotional prog rock / metal like a well-oiled engine, the sound was exactly as it should be in order to bring out the dynamism of their compositions, while the effects (lighting, video wall) matched the music ideally. I would like to take a closer look at Giorgos Bakakis, an exuberant drummer who filled every second with his inspirational playing.
What came after this was also impressive with the very distinctive of their style Rome, Collision and Spiral (my personal fav along with Silence), taking off at a great height. The finale with their self-titled ended with a warm applause by the audience, and the band grateful and modest.
Of course, the evening would to finish so early, so Mother of Millions decided to end their show with some compositions from their debut, Human. Orientation and Propaganda Techniques warmed the place even more with their heavier character, while the dynamic Fire seemed to be the closer of their set. The voices of the audience persuaded them for yet another song, with the majority calling for Human. So, with the best song of their debut and Prokopiou' encouragement for a sing-along they completed an unprecedented 80-minute show that both those below and on stage will remember for a long time. Mother of Millions themselves have another reason to remember this particular evening, because as they mentioned, it was their first live that was almost -if not completely- sold out. We are accustomed to being grumpy about the low turnout of attendants in prog concerts in Greece and mainly by Greek bands. This time, the presence of the Athenian audience at the concert of Mother of Millions was more than hopeful. This is a band with an even brighter future. Rise, Evolve.
Photos: Chris Lemonis