by Dimitris Anastasiadis
For some unspecified reason I was walking up towards Asomaton Street early on, so I got to Death Disco by 19:30. The temperature was ideal, the sun still up; in short, it was a typical Monday quiet afternoon in downtown Athens. What I was thinking the previous days, thoughts which turned to gigantic ones as the time of the concert was approaching, was relevant to whether Föllakzoid's special music, this alloy of space / kraut rock infused with psychedelic touches, could be captured 'live, and if a live performance would deprive or strengthen their right atmosphere, whether the result would be a deliberate attempt to create "kosmiche" music or a spontaneous, electrifying reappearance of Kraut ghosts of the past.
Walking languidly, I arrived at Lepeniotou Street in front of the almost empty Death Disco. Almost empty because just outside the venue, I saw members of Föllakzoid, who were probably talking about the road that would take, in the last ride before the beginning of the concert. We exchanged a few pleasant words, mainly with the very friendly guy Domingo Garcia (guitar), who was wearing a beautiful t-shirt NASA, a must for the occasion. Domingo is a lanky figure, somewhat clumsy, speaks with an amusing naiveté and immediacy, but there is something charismatic about him, something that is initially attractive. This brief acquaintance enhanced even more my curiosity about their impending appearance.
After two hours which went by excruciatingly slowly, some people began to gather literally at the last minute before the event. Shortly after 21:30, in a place that was not in any case crowded , but it was in my opinion, as full as it needed to be, Kooba Tercu got on stage.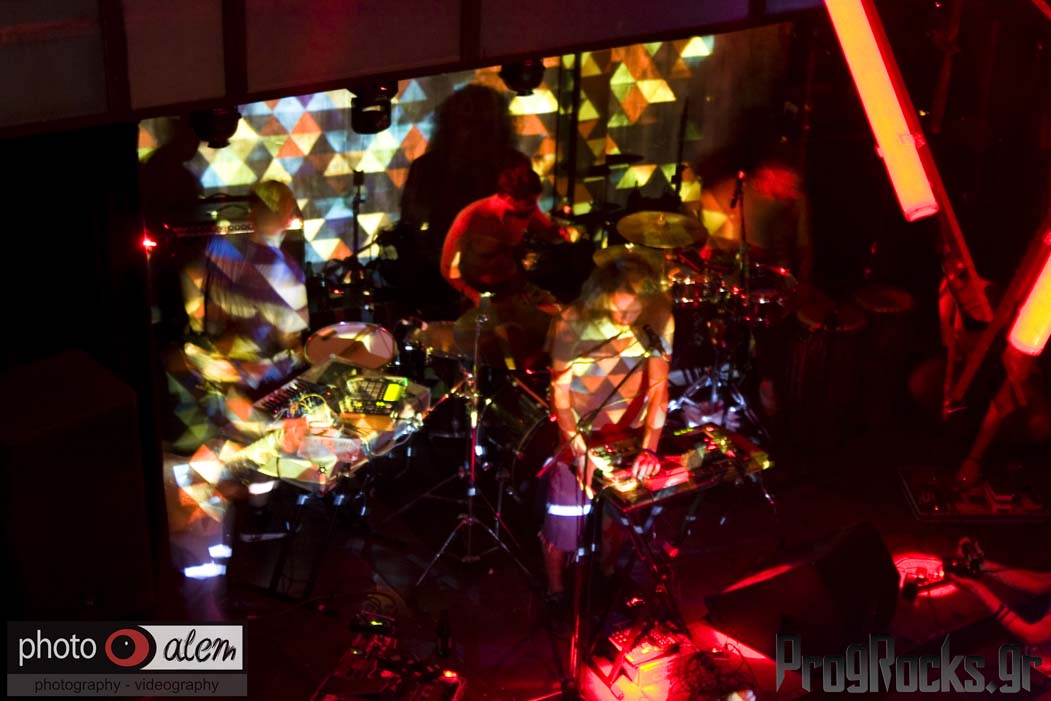 Kooba Tercu is a really special case of a band. Particularly, because their music is actually a hybrid of many genres, which lends a special charm to their live performances. They have that almost uncontrollable punk attitude on stage, experimenting with psychedelic sounds, filtered from their countless pedals onstage. The six-member band warmed up the audience, and played material from their homonymous album. At some moments I was swept away by their indomitable vitality, with elements from disparate genres (in some parts they were reminiscent of Santana to Queens of the Stone Age), but some other times I think they were in turns swayed into a prolonged experimentation and improvisation, which I felt that had no direction or purpose. Overall, of course, Kooba Tercu is a remarkable band with great music perception and willingness to experiment, which released energy on stage and paved the way in an appropriate manner for the band from Santiago, Chile.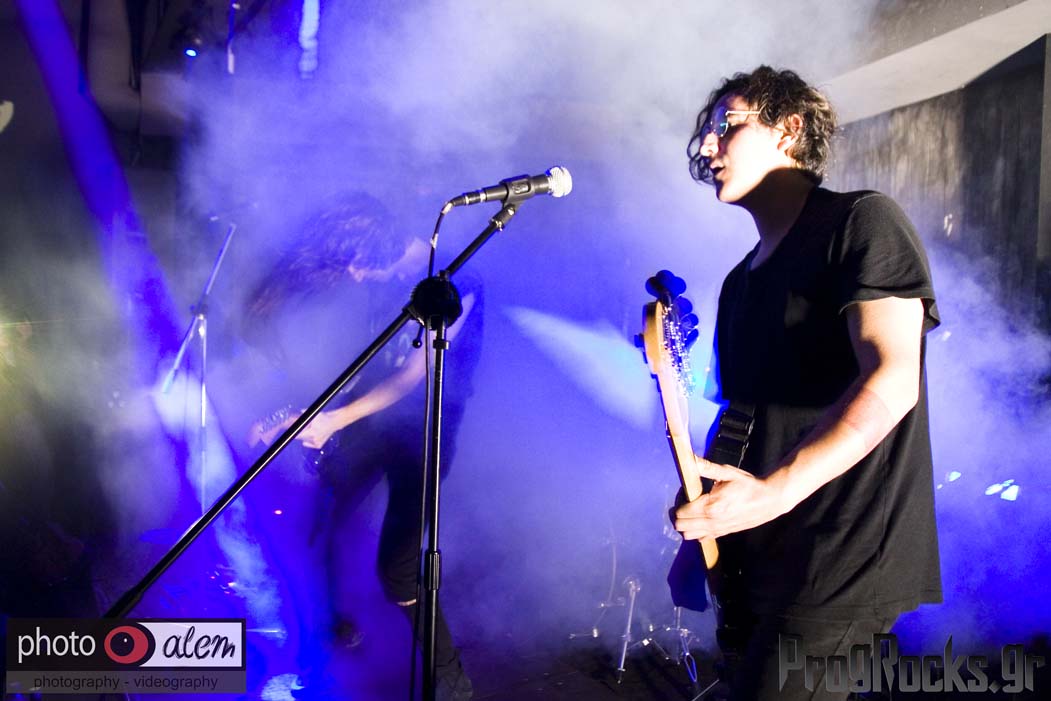 Föllakzoid came on stage just before 23:00. This time there was no one on keyboards, just three guys with the unique support of dense smoke waves covering the stage. From the first note, from the first rocking of Domingo Garcia, from the larger than life posture of Juan Pablo Rodriguez through the glasses of whom one thought the stars were reflected  in the darkness and low light, and Diego Lorca's robust playing that gave shape to chaos, you could feel the essence of the Chilean band.
The songs are a vehicle to trigger this particular trance state to the public. We were just in a prolonged and uplifting musical trip, like crossing the Atacama Desert up to the ALMA observatory some random night to watch the immense galaxy. This hypnotic atmosphere with -almost dance- uplifting music moments captured the audience, which was connected perfectly with the band. It was the absolute minimalism, with psychedelic space lapses, a kind of spontaneity to be very rarely met. Conventions are to be broken (the length of time, the loyal performance of the tracks etc.) but everything has a meaning, everything has its functional characteristics, a position in space and time.
Even though it doesn't really matter so, they played tracks from 'II' ('9' and 'Trees', the latter as an encore) and 'III' ('Electric' the very first song of the concert, 'Earth' and 'Feurzeug'). Föllakzoid, the leaders of the revival of psychedelia in Chile is clearly a live band. And it is a great live band. They enjoyed every second on stage and there were moments when you thought you are in a semi-trance state. For me it was the surprise concert of the season so far at least and actually on an unsuspecting night of Monday in Athens. I hope they come back soon, and I hope there are going to be many more people and of course something has to be done with the time, so that we can catch the last train home.
Photos: Giorgos Alimisis