[InsideOut, 2018]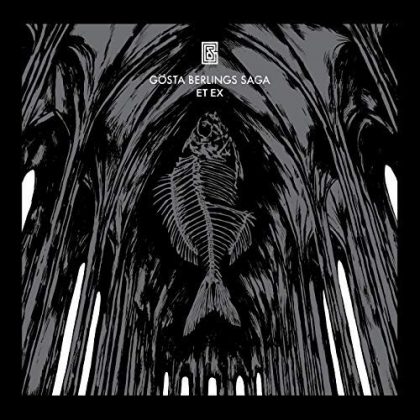 Intro: Panagiotis Stathopoulos
Translation: Alexandros Mantas, Dimitris Kaltsas
11 / 12 / 2018
In the scenography that  Gösta Berlings Saga have set up methodically since their debut album Tid Är Ljud in 2006, they make sure they add new and interesting (to say the least) traits filtered by selectiveness and essence. They don't seem to deviate from this particular stance in their latest album, the idyllic Et Ex which was released in October.
The Swedish group pulls off to handle a wide spectrum of influences and stimuli on the whole every time they put out a new record, utilizing paths an alchemist would take to concoct a successful mixture of various ingredients. Nevertheless, assorted musical styles blend constructively in their music and the coherence of the different from each other albums in which they are included, shines. For instance, this very coherence that takes place here, in Et Ex, a collection of eight addictive compositions which manifests its roots, without allowing them to manipulate it.
---
An enchanting game with forms of sound
The album could be likened to an array of sonic snapshots placed wisely next to each other and the final outcomes justifies not only their separate existence, but also the power the new album possesses when taken as a whole; snapshots which are introduced through the usage of a truly progressive rock aesthetic that puts to the table all at once a wide electronic mindset, rock in a pride of place and underlines the ethnicity of the creators (yes, this fascinating give-and-take with the Scandinavian idiosyncrasies). And believe me, there is not a single incongruous move in it or a component failure. They allow the sense of intoxication linger by the way they so broadly explore the sound.
On the one hand, Gösta Berlings Saga support their views on a diverse electronica, which can be rooted in the 70s, and the endoscopic Berlin School mark by Schulze, Tangerine Dream, Hoenig, Nightcrawlers (the latter from the USA), but they also go on to a more atmospheric -borderline scary- version, mixed with rock, as we first learned in the works of Richard Pinhas and his Heldon. An electronica, however, that co-ordinates with the urgent today, as it even captures patterns of mysterious and cosmic ambient themes, such as those that stand out in the British Ghost Box releases, with the hauntology aura.
Somewhere in the middle, you feel the presence of Goblin, the blood-stained giallo frames floating across from you. King Crimson and their most recent representatives, Anekdoten, are also featured at regular intervals, both at the level of escalation of the tracks and in evocation, which is built layer by layer, by the sounds of guitar, bass, various percussion and keyboards, which rightfully dominate here (synths, mellotron, Fender Rhodes). However, we must not forget that the Scandinavian tradition pops up at some pοints, especially in melodies.
The element that still distinguishes the band from Stockholm after five albums is its ability to maintain an amazing frankness with ubiquitous melody, while experimenting on the development of its inspirations, resulting in compositions with enjoyable complexity that are effortlessly remembered.
From beginning to end and from top to bottom, I am so moved by the latest, bold album by Gösta Berlings. To say the least.
8.5 / 10
Panagiotis Stathopoulos