Δραστηριότητα: ? – σήμερα                               

Πόλη: Αθήνα      

Περιγραφή:

 Psych / Prog Electronic / Krautrock / Electro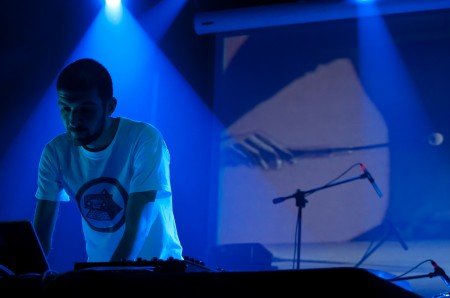 Οι Φανταστικοί Ήχοι είναι ένα re-edit project του Άγγελου Μπαλτά, με έδρα την Αθήνα, που αντλεί το υλικό του από psych-folk μουσική από όλο τον κόσμο, αλλά κυρίως από σκοτεινές Ελληνικές ψυχεδελικές μελωδίες. Χρησιμοποιώντας samples από κλασικά ή εντελώς ξεχασμένα κομμάτια, οι Φανταστικοί Ήχοι δημιουργούν έναν ιδιαίτερο ρετρο-φουτουριστικό ήχο μέσα από την ολική αναδόμηση και το δραστικό re-edit.
To 2008 κυκλοφόρησε μόνος του ένα διπλό album με τίτλο "Masters Of The Universe", το οποίο διατίθεται για δωρεάν download στο site του και έχει συγκεντρώσει διεθνείς επαίνους και αποθεωτικές κριτικές από τον ελληνικό μουσικό τύπο και απαριθμεί πάνω από 15,000 downloads.
Οι Φανταστικοί Ήχοι έχουν παίξει σε φεστιβάλ όπως τα Synch (Αθήνα), Nachtdigital (Γερμανία) και Gea (Ισπανία), καθώς και σε μεγάλες εκθέσεις τέχνης στην Αθήνα (Art Athena, Anathena), ενώ το 2009 τους είχε ανατεθεί από το Διεθνές Φεστιβάλ Κινηματογράφου της Αθήνας η σύνθεση πρωτότυπης μουσικής επένδυσης για την προβολή του "Space" (μια επιλογή από βουβά φιλμ επιστημονικής φαντασίας από τους Georges Melies, Marchel Duchamp, Edwin Porter, Man Ray κ.ά.)
To 2012 κυκλοφόρησε από την Inner Ear το δεύτερο album με τίτλο «Φανταστικοί Ήχοι»
Πηγή: Fantastikoi Hxoi – ιστοσελίδα inner-ear 
---